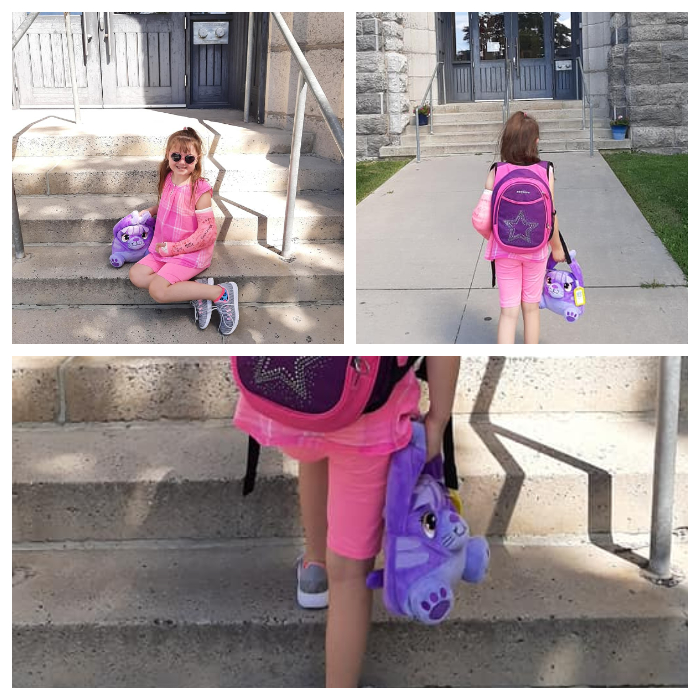 It's hard to believe that Summer is winding down and children will be headed back to school. Whether your little one is headed to preschool or starting junior kindergarten a lunch bag is a back to school staple. When it comes to cute lunch bags for preschoolers, it doesn't get much cuter then Lunch Pets from Wicked Cool Toys. These huggable, plush pals are the perfect companions for preschool, weekend road trips and everything in between.
There are four fuzzy pets to choose from: SnackyCat, a purple kitty, Yumicorn, an adorable unicorn, HungryPup, a blue dog; and Munchosaur a dinosaur.
You almost can't tell that these are lunch bags. The cute characters look like stuffed animals, until you lift the flap and open it to see the insulated storage section.
The insulated walls of Lunch Pets keeps your child's lunch cold or hot. Designed with young kids in mind, the velcro flap is easy for little hands to open and close. All Lunch Pets feature a tag to write your child's name on and a convenient carry handle with an easy-to-snap closure.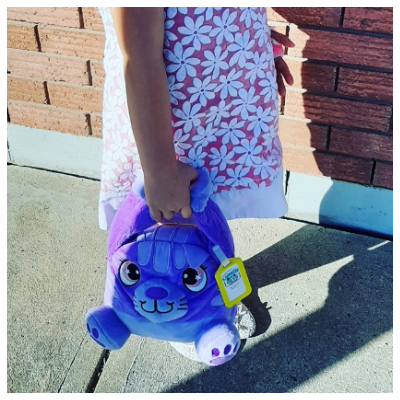 Lunch Pets are machine washable, but do not put in the dryer to dry.
I do find that the lunch bag holds half of what a standard child lunch bag holds. I was only able to fit a sandwich, apple sauce, rice krispie square and juice box in the lunch bag. Therefore, I find the bags more suitable for preschoolers than for older children like my daughter who is entering grade one. Nonetheless, she loves the cute factor of Lunch Pets and it is serving well as a road trip snack bag.
When my daughter isn't using her lunch bag, the plush animal serves as a stuffed companion.
Overall, Lunch Pets are super cute and functional.
Shop: https://www.lunchpets.com