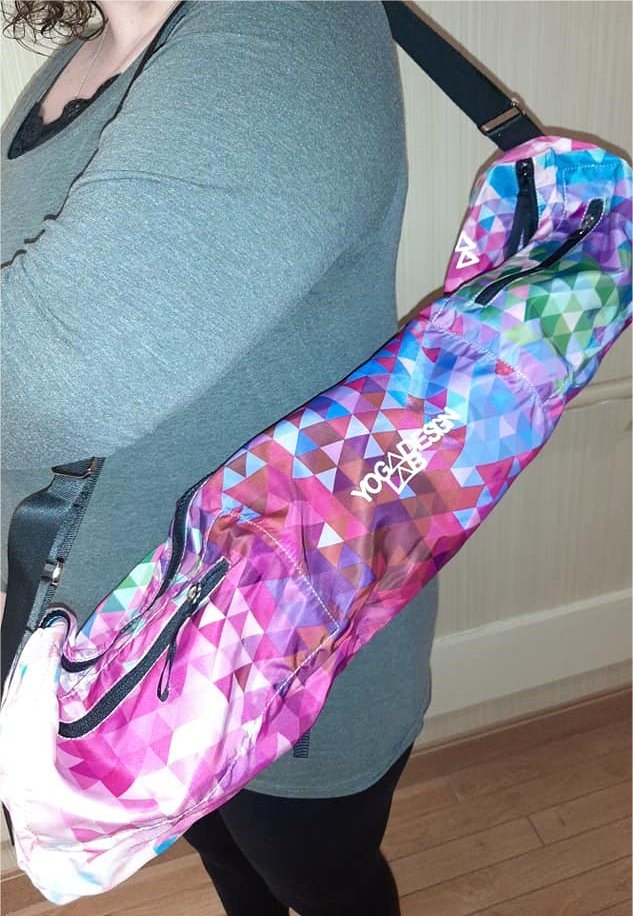 From luxurious, eco-friendly yoga mats to insulated stainless steel water bottles and eye-catching Leggings, Yoga Design Lab has the perfect gift ideas for the yoga lover in your life. Carrying a yoga mat to class is awkward. There's nothing worse than wrestling to balance your matcha green tea, tote bag, and an awkwardly shifting yoga mat. Why not give them the gift of convenience with the Yoga Design Lab Yoga Mat Bag.
Available in an array of attractive designs this versatile yoga mat bag is sure to be a gift she won't want to return. Not only is it visually beautiful, but it is incredibly well made and water proof. Featuring adjustable straps, she can comfortably carry it over her shoulder or across her body. There's also five extra zipper secured pockets for cell phone, keys and valuables.
At 29 inches long, it can fit the longest rolled up mats. There is also enough room inside the bag for a towel, change of clothes, wipes, and mat cleaner. This bag also features a full-zipper closure for easy in and out. This bag truly has it all.
Give the gift of convenience with the Yoga Mat Bag from Yoga Design Lab. It makes transporting their mat much easier and a bag can also help protect the mat from dirt and damage.
Some like it Hot: The Combo Mat
Whether they love getting out, working out or zenning out, Yoga Design Lab has something for everyone!
If you want the ultimate yogo gift why not give Yoga Mat Bag with the the Combo Mat.  The super lightweight mat-towel combination is the ultimate on-the-go yogi companion. Choose from over ten designs and three thicknesses to find the perfect match.
Yoga Design Lab, Chad Turner founded Yoga Design Lab to produce aesthetically pleasing yoga mats for both men and women, from my inspirational journey to Bali back in 2014.
Yoga Lab Design donates $1 from every purchase to support Urban Youth Yoga Programs in need.
Website: https://yogadesignlab.com