Shopkins are a range of tiny, collectable toys, which are based on grocery store items. Each plastic figure has a recognizable face and unique name.
Like most young girls Miss P is obsessed with Shopkins. These cute collectible characters have taken over my house. Since their launch the summer of 2014 the Shopkins brand has become a global phenomenal.
A 2017 report by the NPD group ranks Shopkins as the number one girl collectible in the "Playset Dolls and Accessories" category. Moose Toys has created over 2,000 characters and sold over one billion figures to date.
Over the past four years, the brand has been awarded over 30 industry awards, including two TOTY's, and has over 200 licensing partners globally. These toys are so popular that they have triumphed over the likes of Barbie.
Holding their ranking for four years on top toy list you can guarantee that many children will be asking Santa for Shopkins this upcoming holiday season.
In fact Parents Magazine named Shopkins' Happy Places Rainbow Beach Camper Van as one of their best toys for 2018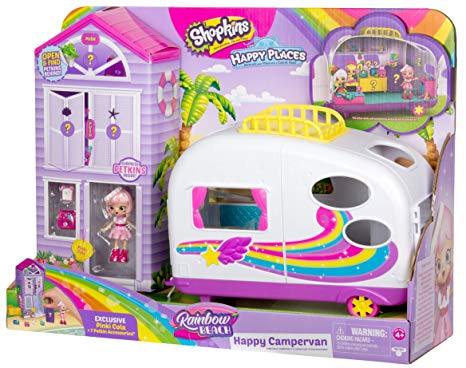 Shopkins Lil' Secrets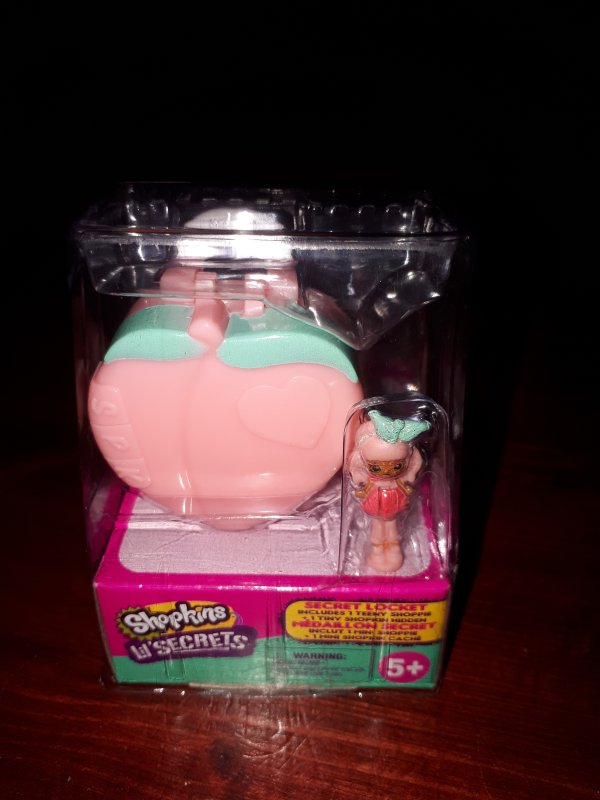 Shopkins Lil' Secrets Secret Lockets are the smallest playsets yet. Each play-set comes with one Teeny Shoppie that you can see in package and one tiny Shopkin hidden inside the locket playset. You'll have to open up the playset to see which Shopkin and tiny world is inside.
Themes include  Locally Grown Farmers Market, Pizza Paradise,  Petite Boutique, Lil' Gems Jewelry, Lil' Giggles Baby Boutique and Tiny Tunes Music. This new collection is a very cute and reminds me of Polly Pockets.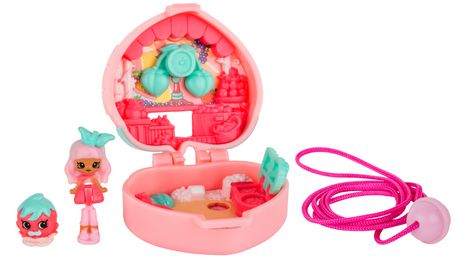 Moose Toys Launches Shopkins Mini Packs
Moose Toys have just launched Mini Packs, the tenth season of its Shopkins collectibles brand.
Mini Packs come packaged in a miniature version of real-life supermarket items: tiny milk cartons, fruit crates, detergent bottles and many more. Hiding inside each item are the most loved Shopkins characters from Seasons 1, 2 and 3.
These characters are returning with a commemorative medallion (gold, silver or bronze, respectively) ensuring that avid Shopkin fans like my daughter have a brand-new, unique figure to add to their collection.
There are over 80 different Mini Packs packages to collect. Each set includes a Mini Pack that doubles as a holder for a Shopkins figure.
These reusable packages are a fun addition to the line. They add another level of imaginative play. Kids will have fun collecting, trading, and playing with season 10.
I know Miss P will be super excited to find Shopkins Mini Packs under the tree this upcoming Christmas.
Kids love to collect things, and Shopkins is the perfect toy to collect. Do you have a Shopkins fan in your house?
Visit www.moosetoys.com for more information.
Shop Amazon