It's no surprise some of the hottest toys for Christmas 2018 are collectibles. Whether your child loves Disney characters, grocery store items, or stuff animals Moose Toys has a collectible line for every child this year. Moose Toys continues to lead the season's top trends. The company has taken the toy industry by storm with their toys landing on numerous holiday top toy lists. Next from Moose Toys on top toy lists is Pikmi Pops. Launched in 2017, Pikmi Pops have already become a sensation. These plush toys are a must have for the collector on your holiday shopping list who is part of the unbox / surprise craze like most children are these days. Pikmi Pops from Moose Toys is a collection of cute plushies, housed in different sized lollipops. The plush come in sweet scents such as banana, grape, watermelon, chocolate, cotton candy just to name a few.  And if you are wondering, Pikmi Plushes are super soft and smell great.
Pikmi Pops Style Series Large Pack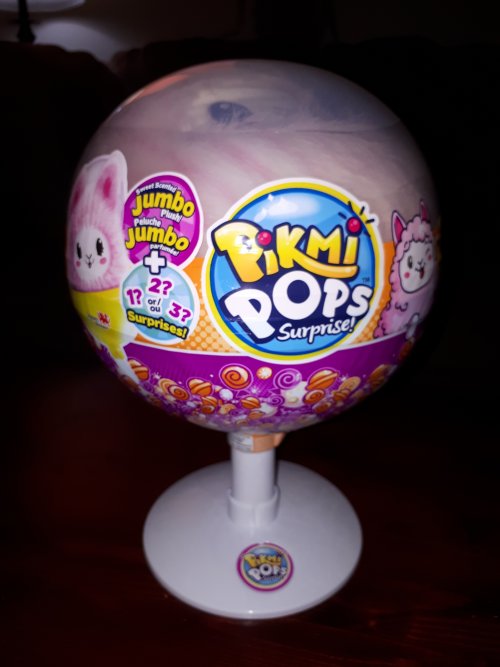 The Jumbo Pikmi Pops include one jumbo scented plushie, one large lollipop vessel and one, two or three surprise items. The surprise items may include an assortment of charms, clip-on badges, pens and lenticular cards. Each of these super cute jumbo Pikmis are so soft and stretchy! There's Love the Bear, Polo the Pony, Inka the Llama, Truffle the Poodle, Jungle the Tiger and Dream the Unicorn! These scented Pikmis are approximately 7″ (seven inches) in height.
The lollipop opens in the middle, so kids can place their Pimki Pals inside the large lollipop after playtime or use it to display their collection of mini Pikmi plushies.
Pikmi Pops Season 3 Pikmi Flips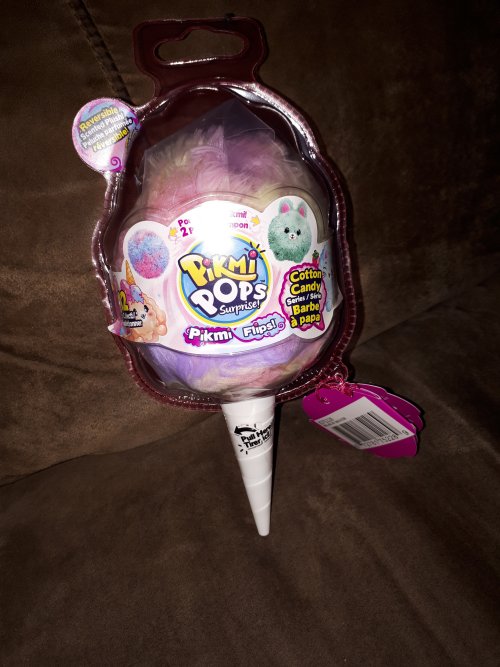 What could be better than a Pikmi Pops Surprise? How about a Pikmi Pops Surprise that can flip into a reversible scented plush. You'll never know what you'll find, until you flip! There are 12 cotton candy inspired Pikmi Flips to collect, including an ultra rare unicorn! Each Pikmi Flips pack includes 1 reversible scented plush, 1 surprise message, and 1 cord. Pikmi smell great and are super fun. I also like that they come with a chord so your child can take them anywhere.
What surprise will your child unwrap?
For more information on Pikmi Pops, as well as the full Moose portfolio that includes Scruff-a-Luvs, Shopkins and Disney Doorables, visit www.moosetoys.com
From the expansion of Moose Toys collectible, Shopkins, and Pikmi Pops to all new toys like Scruff-a-Luvs  Moose Toys shows no sign of slowing down. Moose Toys exists to make children happy. The team has innovation in their DNA and are famous for the design, development and manufacture of award winning toys that continue to disrupt the market! Moose Toys dominates in categories including collectables, craft, dolls, games and youth electronics and is consistently recognized as the most creative company in the industry. The family run business disrupted the toy industry with the global phenomenon Shopkins and through these pintsized characters, reinvigorated the way children play. The success of the company extends to the development of content, entertainment and global licensing deals. Moose calls Australia home, has over 400 staff and distributes to over 100 countries.