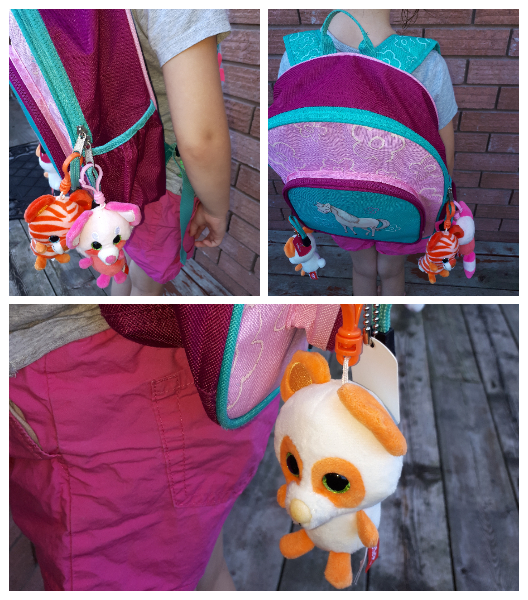 August is flying by, which means that you're probably deep in school supply mode. If you're crafty, you can whip up your own bag for your child(ren) to carry all their school supplies in. For those of us with no sewing ability, we're going to have to settle for store-bought options. No matter what backpack your child picks to start the school year off, the easiest way to personalize it is with a little backpack bling! This back to school season dress up your child's new or existing backpack with L'il Scents Mini Plush Clips from Wild Republic.
The scented stuffed animals come attached with a key-chain. Standing 4″ tall there are 8 different characters all with their own unique scent. Choose between fox strawberry, red panda cherry, seal grape triceratops blueberry, unicorn watermelon, panda peach, tiger tangerine, and sloth blue raspberry.
L'il Scents Mini Plush Clips are the perfect price point and size. Adults will even love these cute scented plush and can clip them onto their purse, athletic bag, and attach them in the car. The scents are light, and not overwhelming.
My daughter enjoys collecting mini toys, and is constantly expanding her collections. L'il Scents Mini Plush Clips from Wild Republic are another fun type of toy for her to collect.
Speaking of backpacks, Wild Republic also carries a wide selection of adorable animal backpacks perfect for back to school.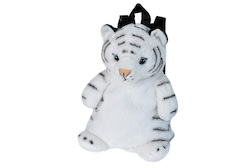 How to customize last years backpack
Decorate an old backpack with iron-on patches. If you don't own an iron, a hot glue gun works as an alternative.

Personalize last years boring backpack with duct tape.

Choose 3 to 4 colors and patterns of duct tape.

Sharpie makes it a cinch to decorate your backpack in professional-grade style with their downloadable custom stencils. Get inspired with Sharpie.
Bedazzle your backpack with fake jewels or buttons.  You can do the same with an old lunch bag, just as I did.
Studs are always a cool way to spruce up a backpack.
Turn last years backpack into a new one with different color permanent paints or markers. Your children have my permission to color on last years backpack.
A piece of lace adds a nice touch to any backpack.
How do you personalize last years school bag? Let us know in the comments!
About Wild Republic: Wild Republic has been delighting consumers around the globe with an expansive collection of nature-related toys and gifts since 1979. Headquartered in Twinsburg, Ohio, Wild Republic has offices throughout the world with international distribution serving zoos, museums, aquariums and retailers. Consumers can also purchase direct at www.wildrepublic.com and are invited to follow the company on Facebook.