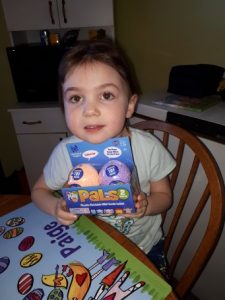 My daughter loves collectible toys. From Shopkins, to Hachimals, to Littlest Pet Shop, she can't wait to get her hands on some sort of collectible. The collectibles category has grown tremendously over the past few years with some new blind bag or surprise pack always being added. Playfoam Pals from Educational Insights are the hot new collectible for 2018 and my daughter is head over heals in love with them. She has been playing non-stop with the little animals sense they arrived in the mail.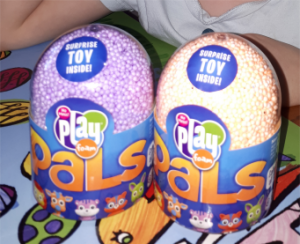 Playfoam Pals
Playfoam Pals are recommended for ages 5 and up. Kids who like collecting mini toys will like the surprise of finding out what's inside each pod of Playfoam. The pods are sold in sets of two, six and twelve. Each pod contains a pack of Playfoam, a pop-apart Playfoam Pal and a critter fact with collection guide.
Children can collect all 12 Playfoam Pals to find the RARE GOLDEN animal critter. My daughter is pretty lucky, because in one of her pods was the rare golden animal.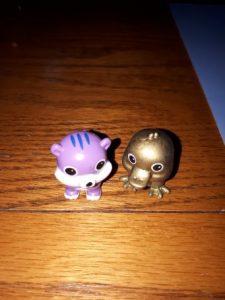 Children can pop the pals apart and swap their heads and bodies to create mixed-up combo critter creations. Playfoam Pals are about the size of Littlest Pet Shop figures and my daughter likes using Playfoam Pals with her various My Little Pony and Littlest Pet Shop play sets.
A new series of Playfoam Pals will be released in summer 2018. Look for our next Educational Insights Playfoam Pal review.
Playfoam Pals are now available via Amazon.com. Order yours today.Keep in mind if ordering from Canada there may be shipping and import fees.
Add an extra surprise to Easter with Playfoam Pals. At $7.99 for a 2 pack, PlayFoam Pals is a budget friendly toy.
Playfoam Review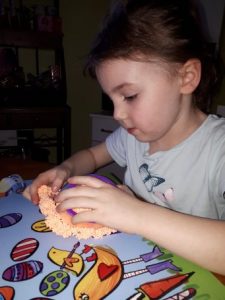 My daughter has enjoyed making various things with the Playfoam. The Playfoam itself is sticky when you first take it out of the pod. You have to squish it a little to get it the way you want it.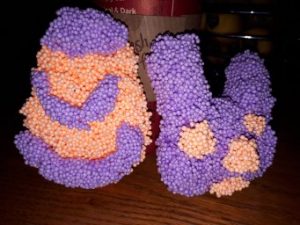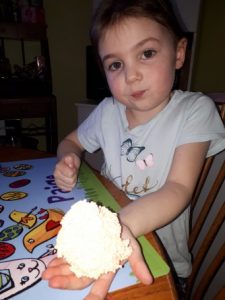 If you have yet to hear of Playfoam it is a non-toxic molding dough that is perfect for sensory play. The foam itself is made up of tiny polystyrene balls that can be molded into all sorts of fun shapes and designs. The only draw back is the colors do get mixed together. I like that Playfoam can be used over and over again, because it doesn't dry out. Cleaning up is easy too and there is no mess.
Amazon's Add-on program is incredibly useful. Right now you can purchase Educational Insights Playfoam as an add item for $6.25 & FREE Shipping with Prime. Order it here Amazon.ca.
Educational Insights
Based in sunny Southern California, Educational Insights is the creator of award-winning toys and games backed by a playful promise to provide new experiences that ignite passion and fuel kid creativity and imagination. For more than 50 years, our award-winning toys and games have helped kids around the world embrace their originality, celebrate their differences, and pursue their very best selves. Learn more about how we bring out the best in every bright child at www.EducationalInsights.com.
You can connect with Educational Insights on Facebook, Instagram, Pinterest, YouTube and/or @Ed_Insights on Twitter.