In less than two weeks tens of thousands of children will go to school for the very first time. Starting kindergarten is such an exciting and important time! And yet it can be an anxious experience for children. Help your child transition into school with these two first day of school books that we recently added to our daughter's library of books.
Fairy's First Day of School
It's hard to know what expect on your first day of school, even if you are a fairy. Fairy's mom tells her what to expect on her first day of school- a nice teacher, other fairies, circle time, recess, lunchtime, and so on.  Similar to your child's first day of school,  children will enjoy this magical book. Sara Not's illustrations are whimsical and delightful.
About the Author
Bridget Heos is the author of Mustache Baby, Mustache Baby Meets His Match, and many nonfiction books for young readers, including the Just Like Us! series. She lives in Kansas City, Missouri, with her husband and four children. Visit Bridget online at authorbridgetheos.com and on Twitter @bridgetheos.
About the Illustrator
Sara Not is the illustrator of No Tooting at Tea, Fairy's First Day of School, as well as several European picture books. She lives in Trieste, Italy, with her family. Visit her online at saranot.com.
Goodbye Brings Hello: A Book of Firsts
Written by Dianne White ; illustrated by Daniel Wiseman comes Goodbye Brings Hello: A Book of Firsts. Dianne White uses simple rhyme to share different ways that young children face a new challenge from being pushed on a swing, to learning how to pump your legs yourself, from riding a trike to mastering your first bike ride, from leaving the comforts of home, to that first day of school.
Overall this was a delightful book that I enjoyed reading to my daughter who is entering senior kindergarten this fall. While she is use to going to school it can be  difficult starting a new year, leaving some of your old friends and a teacher that you have come to know behind, as you are introduced to new faces. The book reminds children that when we say goodbye to the old, we say hello to the new. This was a great way of discussing change with my daughter. Daniel Wiseman's brightly colored illustrations match the text perfectly. A must have book to add to your child's reading collection.
About the Author
Dianne is the author of BLUE ON BLUE, illustrated by Caldecott Medalist Beth Krommes which received four starred reviews and was also named a Boston Globe Best Picture Book of 2014 and an Amazon Best Books of the Year 2014 (ages 3-5), among others. Dianne makes her home in Arizona and holds an elementary bilingual teaching credential and a Master's in Language and Literacy. In 2007, she received her MFA in Writing for Children and Young Adults from Vermont College of Fine Arts. For more on Dianne, please visit diannewrites.com and on Twitter @diannewrites.
About the Illustrator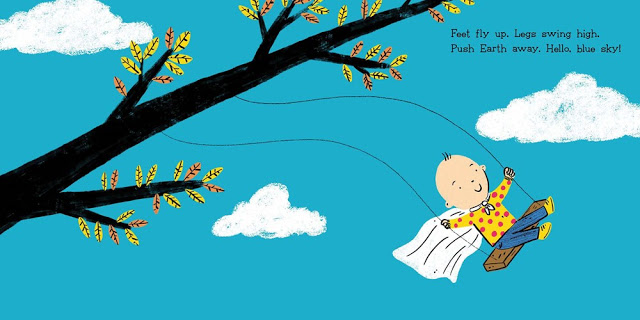 Daniel Wiseman remembers saying goodbye to the training wheels on his bike, and saying a great big hello to skinned knees and elbows. But the freedom of rolling on two wheels was well worth the bumps and bruises. He still rides his (slightly larger) bike almost every day. Daniel loves to draw, and has illustrated several books for children. He lives in St. Louis, Missouri where he enjoys his life of making pictures, riding bikes, and spending time with the best family anyone could ask for! Visit him at danieldraws.com and on Instagram @d_wiseman.
You can find both of these first day of school books at Chapters. For more new book titles for kids pay a visit to hmhco.com.
What are some of your first day of school books? Let us know in the comment section.