We all want to look out best, but we don't always have the budget to support our luxury tastes. It seems like being frugal and wearing designer clothes simply don't go together! How can you rock a designer look on a low budget?
Maybe you've been eyeing a brand in a fashion magazine or you keep seeing the cutest pair of designer shoes on Instagram. Designer clothes aren't just for the rich and famous! If you know how to shop smart, you can buy designer clothes on a budget! No, the answer isn't to suddenly discover a trust fund or to sell any organs. It might be simpler than you think!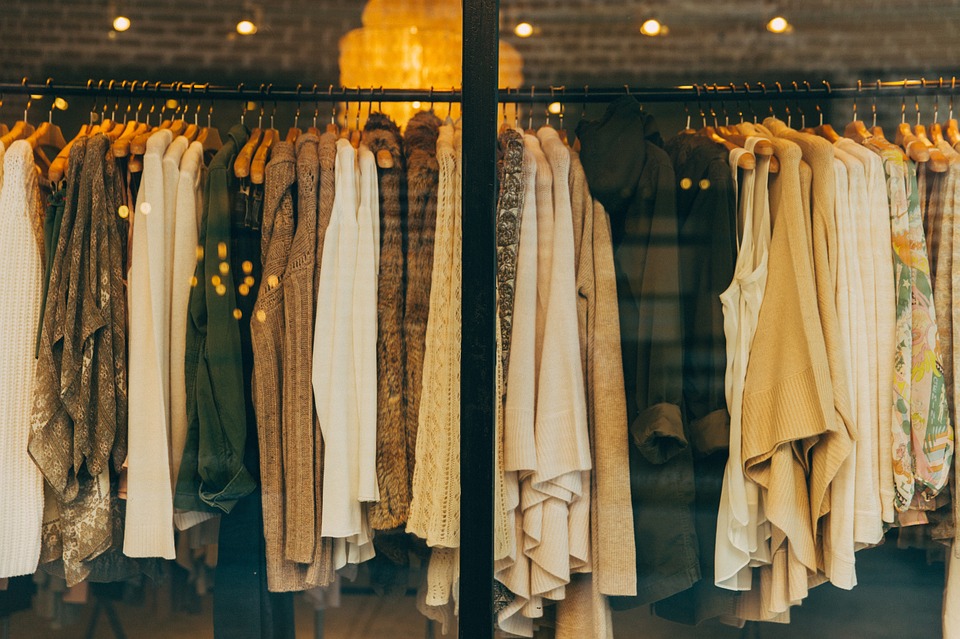 Get Creative with Sample Sales
One of the best kept secrets of the New York fashion scene is the world of sample sales. That's right, sales where designers like Marc Jacobs and Dolce Gabbana will put up their excess inventory for up to 80% off in some random location for a few days. Finding out about these sales and getting access used to be a tedious task. Not anymore.
The ShopDrop App brings these sample sales to you in a few clicks of your smartphone! Find the best deals on NYC sample sales without the hassle! Saving money on designer clothes has never been easier.
Evaluate Your Habits
The first step to scoring the best deals on designer clothes is knowing your habits. Let's face it, some of us have some less than ideal shopping habits. Maybe you always shop as a way to relieve stress after a bad day. Maybe you're known to make one or two (or ten!) impulse buys only to regret it once you check your bank account.
Scoring the best deals on designer clothes is not a sprint. It's a marathon and one that takes time, patience, and skill. If you tend to shop regularly and you have an I-want-what-I-want-now mentality, you might have to opt for regular stores where you can afford such impulses. You need to know how your habits are affecting you and your bank account! A lot of us have emotional ties to shopping, and that's a major no-no when it comes to saving money. You'll need to shop intentionally and mindfully to ensure you're getting the best deal on clothes you'll actually want to wear.
Less is Actually More
You've probably already heard the saying "less is more," but it's never been truer than when shopping for designer clothes. Unless you're a supermodel, you probably can't afford to have a closet full of all designer clothes. In reality, you probably don't need to. Pairing luxury items with neutral, affordable picks is an easy way to elevate your daily style.
Think of how much money you spend on things like fast fashion. You might spend around $100 a month on cheap, trendy clothes that you probably won't wear in a few weeks. Instead, you could put that $100 towards a high-quality, timeless designer piece you'll be sure to wear again and again. Instead of mindlessly browsing racks of clothes, take time to mindfully shop. Consider what you really wear and what you already own, and buy clothes that function in your wardrobe to get the most bang for your buck.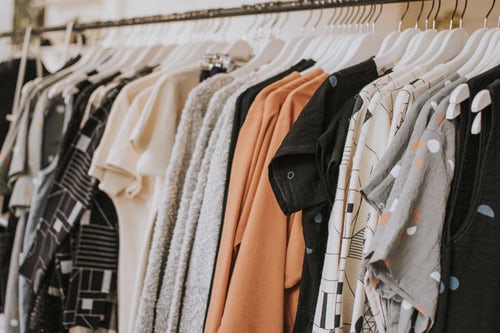 Never Pay Retail on Designer Clothes
We've all been there. We've all looked at the price tag on a coat or on the perfect pair of jeans only to see a crippling number. In most cases, there's no way to afford that retail price. Luckily, you rarely have to pay full price, especially today in the age of online shopping. Just about every item you find will eventually go on sale. If it doesn't go on sale, there will still be a brand sale or special at some point. Finding the right deal is a waiting game. The early bird does not get the worm on this one.
Don't be afraid to check around. You might not find that blouse at one department store, but it might be half-off at another. Check online and don't be afraid to contact the brand directly about availability. Don't forget about high-end resale platforms that offer a slightly used version at a much lower price tag! You might even find deals in unexpected places. Shopbop always has designer clothes on sale, sometimes for over 50% off while Move U always offers high-quality athletic wear with customization. You might need to think outside the box, but the wait is always worth it!
Rock Your Wardrobe
Your wardrobe deserves the best! Break up with fast fashion once and for all and embrace the designer brands you've been dreaming about. You don't need a movie star budget to get the best designer clothes. With these tips above, your personal, designer style is easier than ever!