My daughter is quite the fan of stuffed animals. Whether it  is her enormous collection of TY beanie boos or her Flopsies she is quite attached to her plush friends. The latest addition to her plush collection is Squishable. Squishables are known for their short extremities, round bodies, and extreme softness. You can't get much more adorable than a Squishable stuffed animal.
Not only does the company carry animals, but their is even a line of "comfort foods" for you to love and squish! Squishables come in 3 sizes. There is a 15 inch, 7 inch and 3 inch.
Mini Squishables are the pint-sized 7 inch version of their larger counterparts and the perfect size for children to snuggle with. Mini Squishables are available in a variety of animal styles including beaver, Boston terrier, fox, pig, panda, unicorn and fluffy bunny.
PuppyCat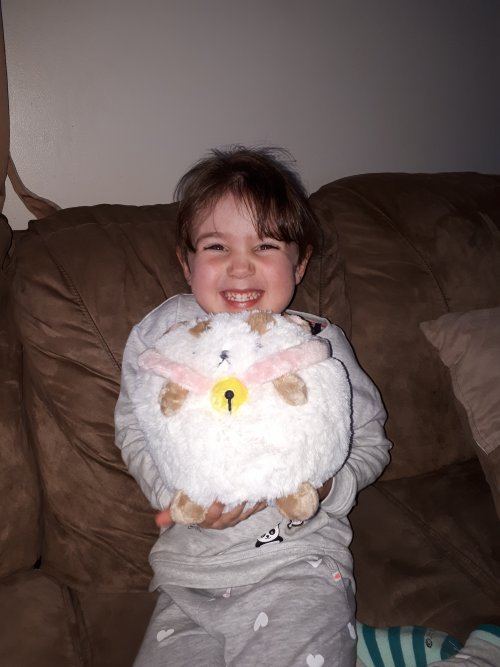 We own PuppyCat. "PuppyCat comes from Bee and PuppyCat, an American animated web series created and written by Natasha Allegri, and directed by Larry Leichliter. The series revolves around Bee (voiced by Allyn Rachel), an unemployed woman in her twenties, who encounters a mysterious creature named PuppyCat."
Puppycat  is the perfect size to use as a kids pillow while watching TV or to sit on a child's bed.
I highly recommend spending some time at stortz.ca looking at the variety of Squishables. There is something for everyone!
I know my cousin would love the Squishable pizza, and I secretly want the mini french bulldog Squishable. Although, I think my favorite theme is the comfort food.
What do you think of the Squishable line?