Giant Tiger helps you shop easily for Easter with everything you need under one roof. Whether you are planning the greatest Easter egg hunt or or looking for a new wardrobe of clothes to get your kids prepared for warmer weather, you will find it all at Giant Tiger. Check out these wonderful Easter gift suggestions.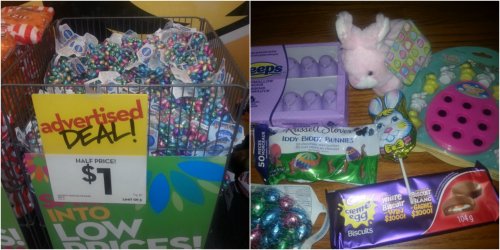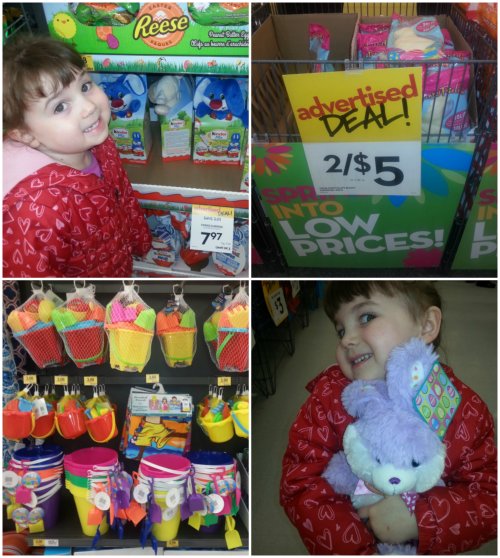 What would Easter be without sweet treats? Among the most popular sweet treats associated with Easter are chocolate eggs. They will be a part of Easter eggs hunts everywhere. This week chocolate eggs are on sale for just a $1 at Giant Tiger. Limit 6 bags per customer. For an Easter basket treat comes  everyone's favorite- Peeps for only $1 and the addictive Cadbury creme egg biscuits. They also have a great deal on 425 g solid chocolate bunnies, at 2 for $5.
Giant Tiger also has some adorable Easter stuffies. They carry a wide selection of Beanie Boos too. With loads of animals to choose from, there's a Ty plush friend for every child. As a frugal mom, one has to appreciate the $5 price tag. Make it a great holiday with egg-cellent games that make the perfect Easter basket filler. We will be adding a Easter themed game of Tick tack toe to our daughter's Easter basket!
Rain Gear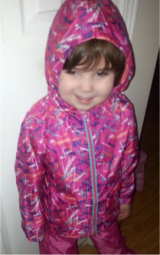 One great thing about Giant Tiger is their fabulous selection of kids clothes. The clothing lines are perfect for school, at home and on the go. You can't beat the low prices, which means you can get more bang for your buck! April showers bring May flowers. For young children, Giant Tiger features rain boots with charming design that will make your toddler eager to slip their feet into the waterproof protection. For your little puddle jumper, BELLA & BIRDIE Girls Rain boots will keep little puddle-splashers warm and dry. Make a splash in Giant Tiger's ACX Active Girls jacket and pant set! On cold, wet days, the polyester splash pants and jacket will keep your little one dry as they go from home to school.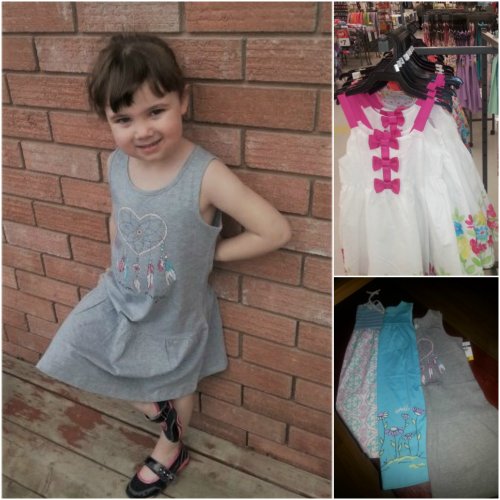 Dresses
Giant Tiger's Easter dresses were made to capture the soft, girly colors of spring. Dresses are size 2 to 6x and only $12.00.
Speaking of dresses, Summer dresses can be expensive  and  it's sometimes hard to find affordable dresses that don't break the bank.
Giant Tiger has a wonderful collection of dresses that are and just as importantly, affordable.  Extremely affordable actually, at only $5 each!  These dresses come in so many fun and pretty designs. A simple slip-on design makes for quick and easy dressing. They are an appropriate length for her age of 4 years and very modest, which is often hard to find in little girl dresses.
These dresses are going to be perfect for the Spring and Summer months.  My daughter currently owns 4 and I want to go back and grab a couple more.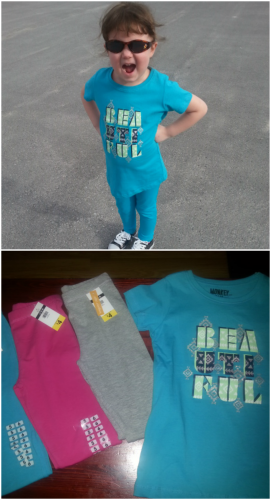 Mix & Match
One of the things I love the most about Giant Tiger is that their pieces play well together. You can buy a few key pieces and create several different outfit combinations by simply mixing and matching. Giant Tiger's $4 Mix and Match Basics program provides budget conscious basics that can all be warn together to create a complete wardrobe. The length of the leggings are perfect. And the leggings can be paired with so many of the tops found in store, so one pair of leggings can work for two, three, even four outfits. At $8, this outfit is a great find.
Graphic Tees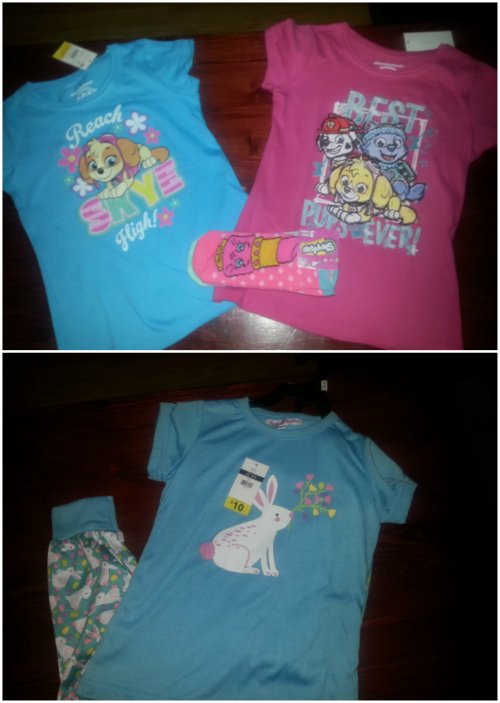 Giant Tiger has a number of officially Licensed Graphic Tees for both boys and girls.  Paw Patrol is on the case. Ask any preschooler to name the characters of Paw Patrol and they will have no trouble telling you.  Shop Giant Tiger for a puppy-perfect tee for your Paw Patrol fan at low prices mom can afford.
Boys and Girls Sleepwear
Easter morning is always best spent in the comfort of pajamas. Shop Giant Tiger for Easter and spring pajamas that the kids will love at great low prices. They have some adorable prints for both boys and girls.

Giant Tiger makes it easy to shop for all your Easter needs. Be sure to check out Giant Tiger flyers for savings. We hope these Easter gift suggestions will help you along.
About Giant Tiger:

Giant Tiger is the leading Canadian owned family discount store, providing on trend family fashions, groceries, and everyday needs at low prices that Canadians have come to love and expect. Established in 1961 in Ottawa's Byward Market, the privately held company has grown to over 200 locations across Canada and employs over 7,000 team members. The friendly local stores with the iconic yellow tiger logo are more than an affordable and convenient shopping experience for customers, they help bring communities together. Giant Tiger has a long-standing tradition of supporting surrounding communities. In 2011, Giant Tiger donated more than $2 million to more than 700 local associations across Canada. For more information about the company, please visit www.gianttiger.com or join us on Facebook at www.facebook.com/gianttiger or follow on Twitter @GTboutique.
Wishing you a Hoppy Easter from Giant Tiger and Today's Woman.