Summer is officially here and things have begun to heat up! With each new season comes a new wardrobe for my growing daughter.  When it comes to children's clothing it's no secret that this mom adores Appaman.
Launched in the Summer of 2003. Appaman has grown at a steady pace, adding to their collection every season, expanding with fun pieces and exploring new lines.Appaman's 2017 line is focused on fun, modern and playful styles for both boys and girls.
Whether a day at the splash pad or beach, hanging out at the park or dressing for a special occasion, I can rest assured knowing that Appaman has my daughter covered this Summer! 
Featuring a fun bee graphic on the center front with a heart detail, this sleeveless tank has an all-over heathered print with a scoop neck and a high-low hem. Pair the tank with Appaman's Majorca Short or Appaman's Stanton Jogger for a super cute spring/summer look. I found the top to be lightweight and super soft. It also washes up well. The poll on elastic waist shorts are made of a comfortable inside out textured cotton terry blend.
 Pag Cardigan beach cover up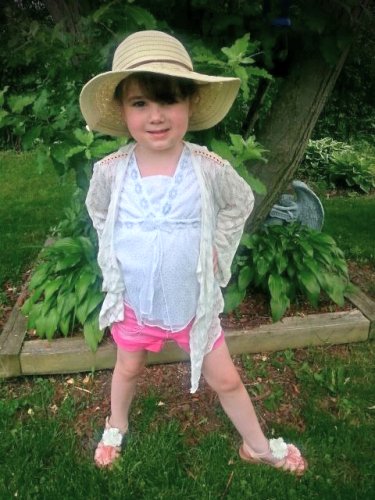 One of the most versatile pieces of clothing in my daughter's wardrobe this summer is the Pag Cardigan. This cardigan can be warn so many ways and with so many ensembles. It can be dressed up or dressed down. She can wear it over a dress for a dressy look or paired with shorts, and sleeveless blouse for a more laid back casual look. It can also be warn at the beach as a beach cover up. I only wish it came in adult sizes.
Sun Hats for Girls
Not only does this 100 % paper straw wide-brimmed hat from Appaman look super stylish, but the hat protects my daughter's ears, face and neck while she is out in the sun.
Girls Rash Guard Swimwear
When it comes to swimwear Appaman never let's me down.  Their raglan short sleeve rash guard top comes with a coordinated bikini bottom featuring shirring details on the hips.
The swim top features Appaman's favorite mascot- the monkey. You
can mix-and-match the swim set with the Santorini Tankini Set to quadruple your daughter's swimwear combos.
Summer Wedding Attire for Girls from Appaman
Summer is the season of weddings and outdoor parties. It can be a bit tough to dress kids in the appropriate attire. No worries! She'll look like an absolute princess in this bold and elegant, formal dress, which features a shimmery, bold printed tulle overlay. Peeking out from beneath the floral stripes is a linen-like base with a hint of shimmer that's light and flouncy. A gathered waist plus̴ single layer of soft tulle adds the perfect poof to the dress giving it a twirl worthy flair. Paired with a floppy, wide-brimmed straw hat and spring sandals it is the perfect summer wedding attire for your little princess.
Appaman isn't just for girls. While I of course love my recommended choices, there are some wonderful outdoor clothing options for boys available too. Whatever adventure awaits our kids this Summer, Appaman has them covered.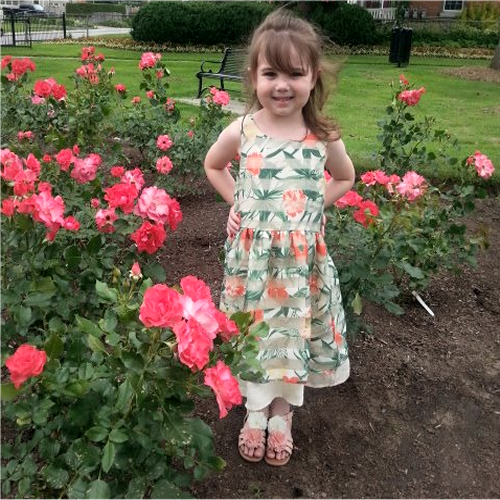 For more information on Appaman in Canada, please visit Do-Gree Fashions Ltd.