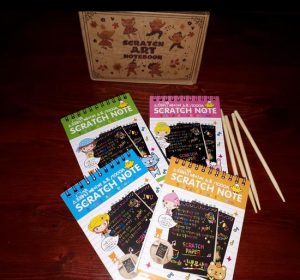 These Scratch Paper Rainbow Notebooks from aGreatLife take coloring to the next level. A set includes four notepads with its own wooden stylus. Each page contains a black matte covering that you scratch off to reveal bright, colorful patterns underneath! I
Simply use the wooden stylus to easily scratch away the black film and reveal the colorful patterns underneath .
The art notebooks were a huge hit with my four year old. She loves revealing the bright colors underneath. My daughter has a different set of scratch notebooks that are pictures she scratches away, but these little pads allow her to draw her own pictures. We find the colours look wonderful against the black.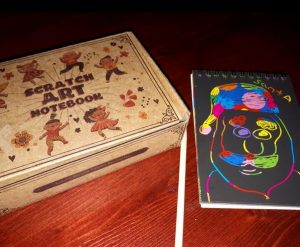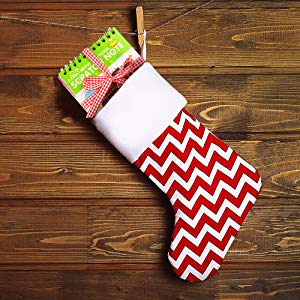 One thing I was worried about was the gray part making a mess as she scratched it off, but it didn't. She kept it contained right on the paper.
aGreatLife Scratch Paper Rainbow  Notebooks are a great no mess activity. They are perfect for restaurants or to keep kids busy in the car. Or you can just enjoy them at home! They make the perfect stocking filler. Since each set comes with 4 mini-notepads with its own stylus, everyone in the family can enjoy this brand new way to draw and color.
These quirky scratch-off notepads aren't just for kids though – teens and adults will enjoy doodling and writing on them as well! Their handy size fits easily into your purse so you can take it on-the-go for quick reminder notes.
About aGreatLife
aGreatLife is the brainchild of Tony Christer and Victor Vil. They created the company out of their passion for helping people build priceless memories with friends and family. aGreatLife sells a range of children's educational toys, and kites for kids both directly on their website and through online giant, Amazon. In the three years since the company launched, aGreatLife has grown its consumer base and now serves happy customers all over the US, Canada, Europe and Asia. The company aims to make and sell products that help families build a connection, diverting them from screens to spend quality time together. To find out more and view aGreatLife's products visit their website, Amazon store.
Website: http://www.agreatlifebrand.com