In between little kids and teenagers, tweens can be the toughest to shop for at Christmas. If you have a tween who enjoys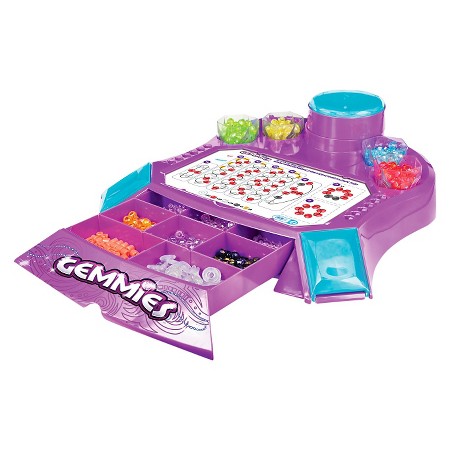 making rainbow loom bracelets or beading, she will love Gemmies Design Studio-a hot new craft from Tech4Kids. Gemmies are the next evolution of the popular 3D beading craft.  They remind me of the beaded animals from the 90's, but with a much cooler 3D effect.
Whether her dazzling creations include flowers, animals or even something to wear,  the Gemmies Design Studio is perfect for trendy DIY creations. The possibilities of creating something fun are endless.  Gemmies will provide her with the power of imagination.
The Gemmies Design Studio comes with over 500 pieces and includes various colored gems, a drawer in which to keep things organized and separated, bands and connectors, and even a battery operated display that lights up  the made creations. The light box, which illuminates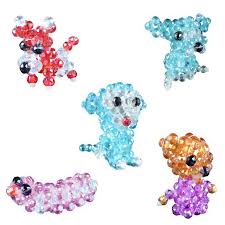 your project is actually pretty cool.
Your tween can choose to use one of the included templates, or venture off and come up with their own creation. The studio includes five cards, varying in difficulty. Video tutorials can be found on the official website and Youtube. The cards do feature detailed step-by-step instructions, but the videos are really helpful. On the top of the design studio is a place to slot your design template in.
Slide the gem rings onto the Deluxe Gem Tool and secure onto the hooks.  The  rubber bands can be a little tricky to get on so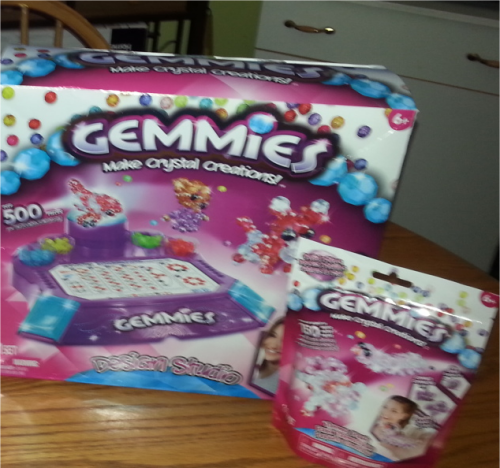 I suggest stretching them first. Next: Clip on the gems. Once complete remove the gem ring. Repeat these steps as many times as outlined on the design template. Then join your completed rings to create your 3D sparkling creation. The gem tool reminds me of the loom hook I had as a child back in the 70's.
Although the product is targeted to kids 6+, I find it more appropriate for kids 8 years and older who would be able to do the craft  independently. Younger kids would definitely need some help from mom or dad.  The gems are also rather tiny, so be sure to keep them away from younger siblings.
If you have a  tween in your family that enjoys crafts, I think Gemmi Design Studio would be a great gift idea!  It is perfect for snow days. Gemmies are a simple and addictive way to make sparkling 3D crystal creations!
About Tech 4 Kids
Tech 4 Kids is a global marketer of trend-driven, innovative and educational toys for today's kids. The company has a passion for developing meaningful play experiences that deliver wow and create smiles! Some of Tech 4 Kids most popular brands include: Mash'ems, Fash'ems, Squishy Pop's, Micro Lites, 3D Magic, Storytime Theater, Lite Force, Spot Lite and Outer Edge. Within these brands Tech 4 Kids produces a wide range of products based upon popular children's entertainment properties, including: Disney, Universal, Hasbro, Marvel, Star Wars, Warner, DC
Website: http://tech4kids.com