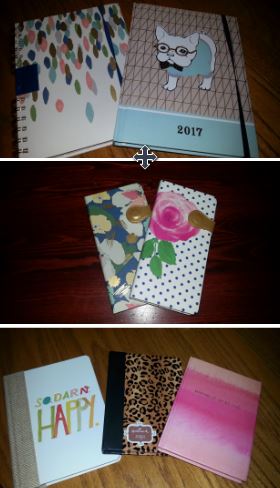 Here we are in the middle of August, and the question everyone is asking, is where has summer gone? Kids return back to school in 22 days. Why not start the school year off right with these organizing essentials from Hallmark Canada.
Hallmark carries a wide variety of pocket journals, calendars, and pocket planners to help mom distress and get organized.
Between juggling your work schedule, Dr's appointments, school events and after school activities, life can get a little hectic. Keep your family organized with these dated planners from Hallmark. Whether you like a floral design or these whimsy puppies, you will be over-joyed with the details of these 2017 planners.
Adding a pocket notebook to your purse is really simple with these stylish pocket journals. What better place is there than your pocket journal to keep a running list of everything that needs to get done? They are also the perfect place to write down a few thoughts from each day, track your weight loss progress, or for your grocery list.
Children bring joy, love, and countless gifts to our lives, however motherhood can also bring a great deal of stress to the home front. Today many therapists use journaling as a tool to help patients deal with stress. If you are looking for a new journal, Hallmark carries a long selection of journals. It's easier to commit to daily writing in a journal when the journal looks as stylish as these journals from Hallmark do.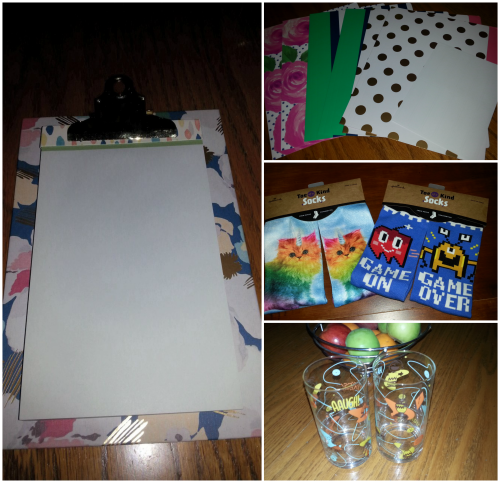 Update your office with a set of file folders that reflects your personal sense of style. Organization never looked so stylish! Each package comes with 6 folders.
Use a mini clipboard to secure paper while you write down notes or fill out forms. It compact size fits in your purse and lets you reference your plans while on the go! It is also perfect size for your desk drawer.
Brighten up your day with these funky and unusual illustrated socks from Hallmark. These socks are perfect for teens and even mom might want to rock a pair.

Last, but not least are these Charlie Brown and Linus glasses.  Start the day off right by serving your children's juice or milk in one of these adorable tumblers. Glasses come in a package of two and feature skeptical Charlie Brown and blanket-toting Linus. They are the perfect size for little hands, though adults will delight in them too.
We'd love hear what you think of these great Hallmark Products for back to school.
About Hallmark
For more than 100 years, privately held Hallmark has been dedicated to creating a more emotionally connected world. In the U.S., products offered by Hallmark Greetings, Hallmark Retail and Hallmark Home & Gifts can be found in more than 40,000 retail accounts including mass retailers, Hallmark Gold Crown® stores and online. Hallmark's family of companies also includes Crayola®, maker of creative art tools and toys, Crown Center, a mixed-use entertainment, office and residential district in Kansas City, and Hallmark International, which offers products in more than 30 languages available in 100 countries. Hallmark also is a majority stakeholder in Crown Media Holdings, Inc., which owns and operates cable television's Hallmark Channel and Hallmark Movies & Mysteries. Headquartered in Kansas City, Mo., Hallmark employs more than 27,000 people worldwide. For more information, visit www.hallmark.ca