Thinking about buying your son or daughter a Nintendo DS for Christmas? Don't forget the accessories. Accessories mean more to portable game consoles than perhaps any other system. Waterproof skins are available for the DS that protect the exterior and the ports from damage due to both normal wear and tear, and abuse. These are especially important for children s who are hard on the DS. A  carrying case is absolutely essential to protecting a gaming system while on the go. The Kupton Nintendo 3DS Xl Carrying Case may be the best looking case for protecting your Nintendo 3DS XL. However, the case will hold any version of DS from the original all the way up to the New Nintendo 3DS XL
 Nintendo 3DS Xl Carrying Case- A place for everything and everything in its place.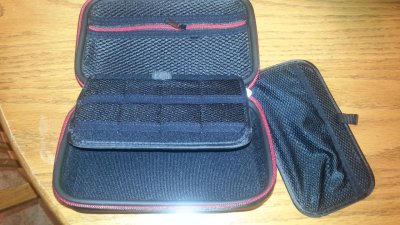 I was looking for something for my daughter to store her Nintendo 3DS in. She uses it as part of therapy. The case she has now, doesn't have much storage for games and accessories like her charger.
The Kupton New 3DS XL Case is the ultimate case, allowing her to carry her DS, 8 games and other accessories, such as her charger in a safe and secure manner. I found the case to be well constructed with a proper tough zipper and tough outer case.
It looks mighty nice, too.The PU material makes the outer case look smooth, while a super-soft, micro fiber interior protects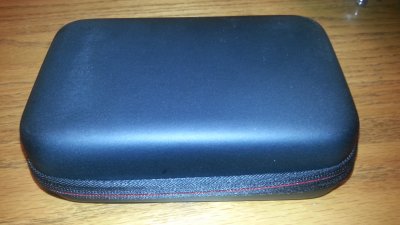 3DS system and 3DS accessories from scratches.
I love that the top pouch is actually big enough to hold the charger easily and has a zipper, so stuff doesn't fall out in transit.
The middle portion of the case is a DS Game Card holder. It holds 3DS and DS games. It also has a loop to store an extra stylus!
Overall, I would absolutely recommend this to anyone looking for a solid, protective traveling/storage case for their Nintendo 3DS. This case also fits comfortably into a backpack.
You can purchase your very own Kupton Nintendo 3DS Xl Carrying Case via Amazon.ca.