It might only be November, but Christmas is fast approaching. If you are looking for the perfect Christmas gift for the music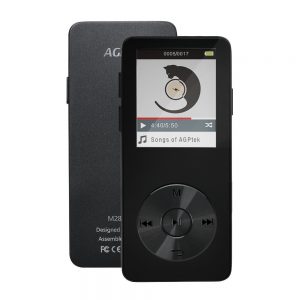 lover in your life, why not consider a new mp3 player. AGPtek offers some of the best mp3 players on the market.  The Agptek 16gb music player is a nice little mp3 player. While it is much smaller than I anticipated, this little beauty delivers quite the punch.  It surprises me how good the sound quality is for such a decent price. The sound and volume clarity isn't crackly and the earphones are fantastic.
The mp3 player comes in a metal case that feels pretty sturdy. At first glance the mp3 player looks like a Zune, but much smaller. In fact, it is compact enough to put it in your sleeve pocket.
It sports 16 GB of internal memory, but you can expand it to 32 GB by adding an SD card.Watch Full Movie Online Streaming Online and Download
It is definitely a multi functional MP3 player, as it does music, video, has FM radio, Recording, E-book, and more plus it support most of the popular formats including: MP3/WMA/WAV/FLAC/APE.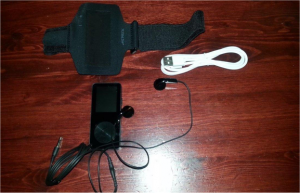 The recording feature is also nice to store reminders,  and appointments. I can  myself purchasing another one for my daughter.
Another nice feature is that you can set the FM radio manually or use the auto scan mode to find radio stations. I use the auto scan mode and it has found several stations including MIX 97, which we listen to all the time. When listening to the FM radio the sound is great and very clear on all the stations.
It has the volume controls on the side to make it convenient, and a 1.8 in display screen that you can scroll through to select what you want.
Battery
The battery life up to 25 to 30 hours on a full charge.  Plus, you can do a simple charge from your laptop, computer or tablet using the Micro USB cable. It is as simple as connecting the Micro USB to either charge or swap music files to your favorite playlist or add your family pictures to show off to your friends. Keep  in mind when the volume is set high it consumes  more battery, and when the volume is low it consumes less.
Do you like to listen to music on the go? The player also comes with a bonus jogging armband. The players fits perfectly into the holder. The strap is comfortable around the arm and fits a small or large arm.
Overall,  I love this little MP3 player. Available at Amazon.ca