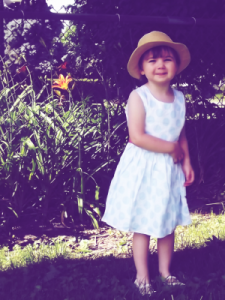 With a motto of "go happy, go lucky," I am so happy and lucky my daughter is wearing Toobydoo clever kids clothing this summer. Toobydoo creates charming looks for kids out of soft fabrics that can be worn comfortably all day.
Founded in 2009 by designer Paul Lips, Toobydooo puts the fun in functional by applying various color combinations to everything from natural-fabric swimwear, top's and t-shirts to dresses. The Toobydoo line can be found in many of today's popular magazines such as VOGUE, Nickelodeon and In Style. You can also find kids sporting the Toobydoo line on the big screen, as well as on the red carpet.
Toobydoo is all about the active kid and the fun of play. My daughter is splash pad ready in her Toobydoo signature design swimsuit. Featuring a halter design that ties at the back of the neck, this classic design delivers a modest swimsuit that has my daughter ready for all of her summer water play activities. The shell created in 80% nylon and 20% spandex, lining in 92% polyester, 8% spandex.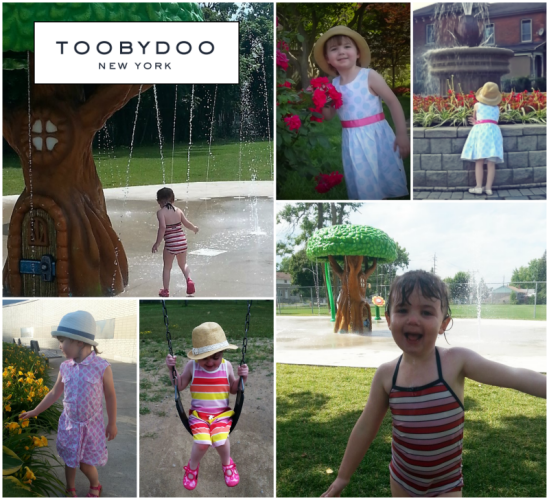 In another era, children's clothes were once modest and timeless in design. It is nice to see styles coming back into focus that allows kids to be kids.
With its soft blue polka dots, fuchsia pink satin ribbon waist band , darling details and zippered back for simple dressing, this timeless classic, sleeveless party dress is sure to bring a playful touch to your daughter's special occasion summer ensemble.  The dress is lined with a thin white cotton lining and is made from 100% woven cotton to keep her cool and comfortable.
I paired the Arista dress with a summery hat and white Mary Jane style ballet flats from Payless for the perfect vintage look. . My daughter certainly looked like a little lady wearing it and the fit was perfect.
Created in 100% woven cotton for a super light and airy feel,  Toobydoo Anya dress delivers a classic style featuring a light pink summery ikat pattern with front pockets and detachable belt. Pair this dress with her favorite sandals for the perfect summer day outfit.
My daughter owns both Sage (shown here) and the Maribelle dress. Both sleeveless dresses are made from a super soft luxury cotton for a comfortable fit. Sage features a beach yarn-dye stripe pattern with a hint of stretch and Maribelle features a funky yarn-dye stripe pattern with a hint of stretch. Both dresses feature a cotton drawstring at waist and side pockets. Both dresses can double as a beach coverup over swimwear or you can pear them with sandals for the perfect play attire for the park.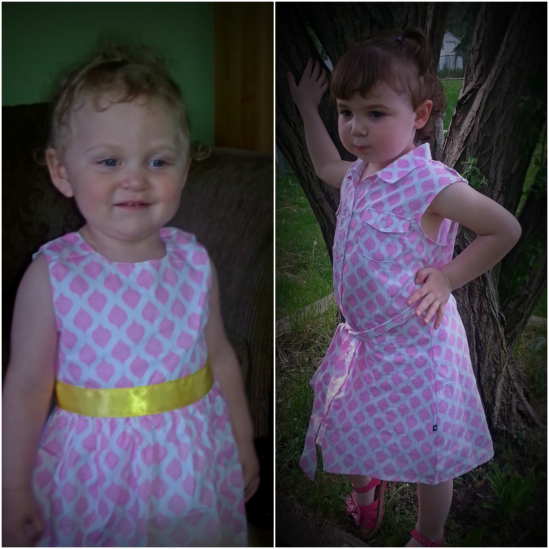 If you have girls in different age ranges, many of their dresses can be paired to have siblings match without looking identical.  My niece is seen here wearing Giselle. The Giselle features the same design as the Aristra dress, accept with an ikat pattern like the Anya dress, which my daughter is wearing.
The boys styles can also coordinate perfectly with the girl's styles to create perfect coordinating outfits for siblings.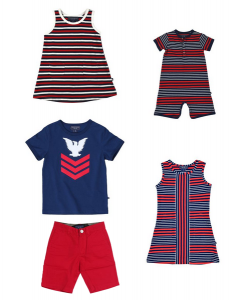 Toobydoo also boasts a nice selection of t-shirts, polo shirts, cargo shorts, and shorts sleeve button down shirts for boys, that are all perfect for summer fun.
Sizes in both boys and girls clothing are are made for newborn up to children ten-years of age, so you'll have outfits to choose from well into their elementary school years.
Tooby Doo is exclusively distributed in Canada by Do-Gree Fashions Ltd.
What do you like best about Toobydoo? Let us know what you think in the comments below!