Appaman is here once again to bring my daughter a little street cred with their high quality summer kids clothing and unmatched eye for children's fashion. Appaman's 2016 summer line is packed full of vibrant colors, fun prints and soft and comfortable fabrics that are made for looking good and playing hard.
Whether looking for the perfect casual summer outfit or something more fitting for a special occasion, I can rest assured knowing that Appaman has got my daughter covered!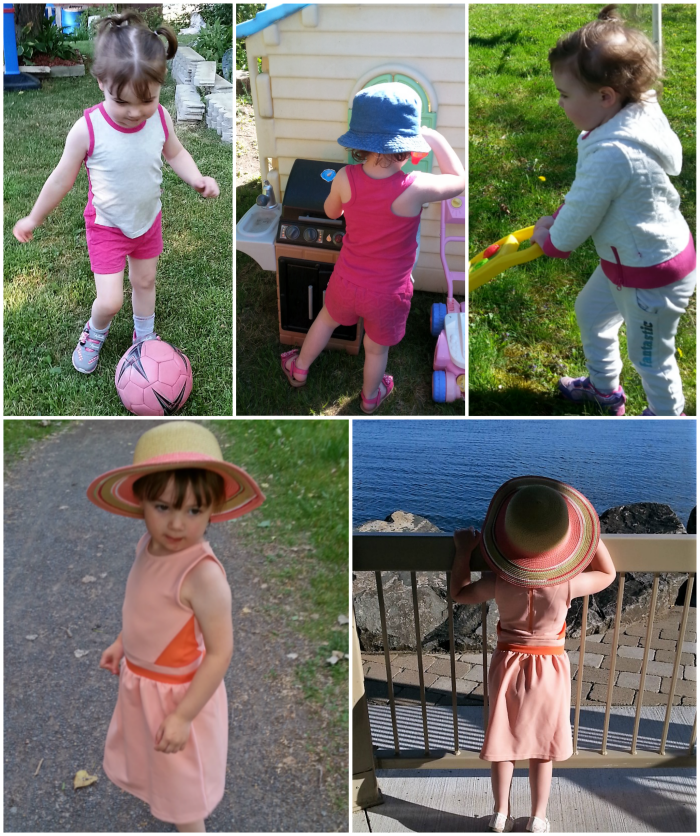 This outfit is the perfect play-ready style for summer and made for girls that like to move.
Made from 100% polyester,  she'll be comfortably cute in these ultra soft Appaman™ kids shorts. The super-soft poly fabric flaunts a textured pattern throughout. The elastic waistband is perfect for children just learning to dress themselves. My daughter was able to pull her pants up and down with ease.
Pair the ultra soft Appaman™ kids shorts with Appaman Mesa Tank. This is the truly perfect everyday tank. The athletic style tank features a heather grey front and berry colored racer back. The soft cotton material provides a serious dose of comfort, while the design makes it perfect not only to pair with shorts, but with leggings and joggers.
Weather has been unpredictable here in Ontario. The Becca Hoodie from Appaman has been keeping my daughter warm on the  cool summer nights, when a sweater is needed.
Sporty and modern, the ultra-cozy pull over hooded sweatshirt is made from fuzzy double knit material with a geometric stitch pattern. Featuring contrast trim at cuffs and hem, the sweater also features a straight hemline with zip details for added style. The sweater is also perfect for Fall, so why not get a jump start on your back to school shopping.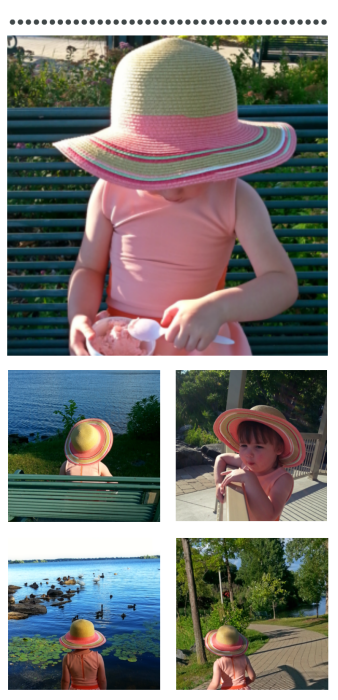 With Summer here and wedding season picking up speed, you might just be looking for the perfect special occasion dress for your daughter to wear to an upcoming wedding.  Look no further than Appaman's fine tailor line.
Appaman's Callie Dress will make your little lady look lovely and wedding guests' hearts melt. A round neckline with sleeveless design adds plenty of pretty charm to this oh-so sweet little flower girl  dress and a full skirt gives the dress a timeless look. The zippered back closure and pleats at the waist ensure a great fit. Available in black and white or impatient pink as seen here.
When paired with the Aadey Floppy Hat, your daughter will have a timeless style that is unmatched! The funky and playful floppy hat is reminiscent of the styles worn by old Hollywood starlets.  I just love the flare and sophistication of the hat. The Aadey hat has a large brim, which is a savior from direct sunlight exposure on the face and eyes. My daughter has received so many compliments while wearing her outfit. 
Many of us include formal wear in our children's wardrobe based solely on a special occasion coming up and once that occasion has ended it is never to be seen again, until it is pulled out of hiding and passed down to another family member.
At Today's Woman, we love that the Appaman fine tailoring line can be dressed up for things like weddings and dressed down for more casual days like a birthday party.
Appaman isn't just for girls. While I of course love my recommended choices, there are some wonderful outdoor clothing options for boys available.
For more information on Appaman in Canada, please visit Do-Gree Fashions Ltd.