D

ress your kids like a celebrity kid

If you have been reading my blog for awhile now then you know how much I love children's clothing. This summer, I have made lots of room in my daughter's closet for Toobydoo.
Founded in 2009 by designer Paul Lips, Toobydooo puts the fun in functional with a comfortable clothing line for kids featuring geometric patterns and stripes — applying various color combinations to everything from natural-fabric swimwear, top's and t-s to girls' shirt dresses.
The Toobydoo line can be found in many of today's popular magazines such as VOGUE, Nickelodeon and In Style. You can also find kids sporting the Toobydoo line on the big screen, as well as on the red carpet.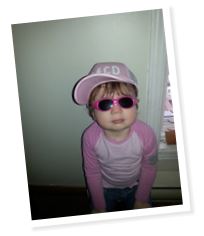 For babies, we love the shorty jumpsuits which come in a cozy cotton/spandex blend. Their stylish baby gift sets are also a great shower gift idea.
Created in the softest combed cotton, Toobydoo's baseball tee will have your daughter singing "Take me out to the ball game. Take me out with the crowd. Buy me some peanuts and crackerjacks. I don't care if I never get back. Let me root, root, root for Toobydoo."
Toobydoo is all about the active kid and the fun of play. My daughter has been enjoying her wading pool and visiting the splash pad in a signature stripe swimsuit from Toobydoo.
Featuring a halter design that ties at the back of the neck and real wood beads detailing, this classic design delivers a modest swimsuit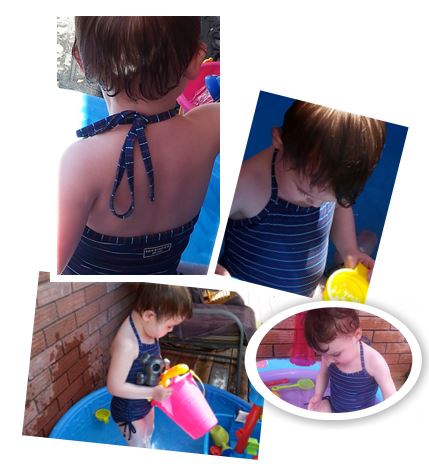 that has my daughter ready for summer water play activities. Shell created in 80% nylon and 20% spandex, lining in 92% polyester, 8% spandex.
For girls, many of Toobydoo's trendy dresses for summer can be worn as a bathing suit cover-up for their text trip to the splash-pad or as a cute dress paired with sandals for a fun afternoon at the zoo.
Also, if you have girls in different age ranges, many of the dresses can be paired to have siblings match without looking identical, or you may choose to have them wear the same dress.
Some of my favorite dresses includes the Garance dress which sports a button closure, a geometric butterfly pattern on coral, front pockets and detachable belt.
I also love the Tiffany dress. Created in a soft stretch cotton blend yarn-dye stripe pattern, it is the perfect beach dress. The Tiffany dress has already been warn lots by my daughter.
Many of the dresses my daughter owns from the Toobydoo line are so versatile that we have gone from play to shopping and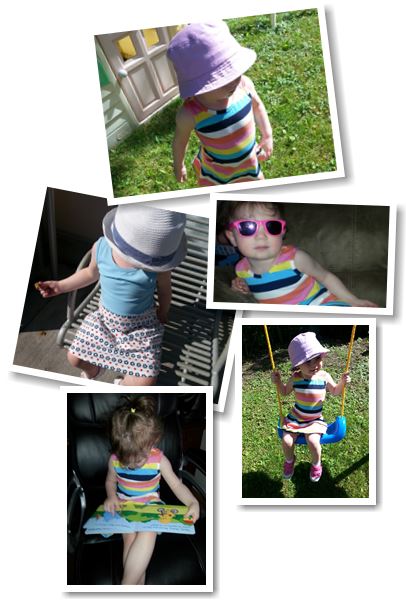 then dining out.
With a motto of "go happy, go lucky," I am so happy and lucky my daughter is wearing Toobydoo this summer.
Toobydoo's soft fabrics and whimsical designs create charming looks that can be worn comfortably all day.
The company also boasts a nice selection of t-shirts, polo shirts, cargo shorts, and shorts sleeve button down shirts for boys, that are all perfect for summer fun.
Tooby Doo is exclusively distributed in Canada by Do-Gree Fashions Ltd.