Every woman deserves to look and feel beautiful – no matter her budget. As a busy mom of a three year old, affordability and quality are important to me. I've notice there to be a traditional lack of fashionable plus size women's clothing options, unless you are willing to hand over $30 for a simple t-shirt. Finally, those days are over. Giant Tiger Stores Limited, have launch their new women's wear brands – Lily Morgan, myStyle™ and the updated ACX Active™ line, also available in plus sizes.
Having lost almost 50 lbs, and down two sizes, I was in desperate need of some new summer wardrobe essentials. Unfortunately, I don't live a life of luxury and have to be wise about my fashion spending. I am blown away that Giant Tiger carries plus size clothing that is hip, stylish and affordable.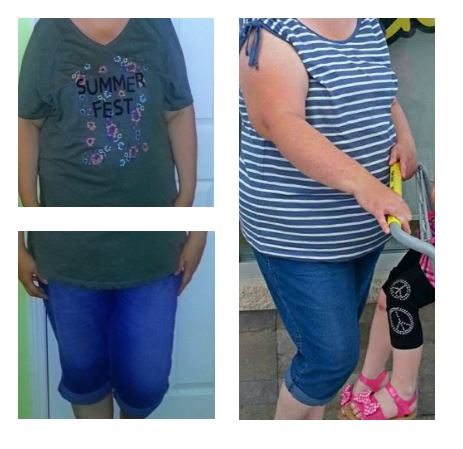 When it comes to style, casual is my middle name. I need convenient, practical pieces that adjust to my ever-changing schedule and last all-day long. Giant Tiger's new fashion line for women delivers.
Ruched and tied shoulders make this top a unique piece in my summer wardrobe. Cap sleeves are perfect for warmer weather while providing a touch more coverage than a tank. I've paired the top with both my distressed denim capris and denim shorts for a fun casual look.
Pictured left, I'm wearing a V neck printed t-shirt from the mySTYLE Summer Fest collection, paired with distressed denim capris. The capris are also from Giant Tiger. The collection offers festival inspired looks in spicy tones of sunset orange, saffron yellow, paprika and soft teal pair with bleach and distressed denim or neutral cargos. Mystic and navaho prints are also essentials to the festival trend. A blazer can drastically dress up my distressed capris and T-shirt, totally transforming the outfit.

Black capris are a must have in my summer wardrobe. The perfect option to black dress pants, capri pants are great for work, and summer functions with friends. Lily Morgan Women's Capri Pants feature a high double belted waistband and flip over front double button closure. The soft and stretchy fabric gives me comfort all day long, and they form to my body nicely. The capris are on sale right now for just $10.00.
I paired the black capris with a knit top from the Lily Morgan collection. The top is made with a stretchy ribbed knit fabric, which I find to offer a curve hugging form fit. No necklace to accessorize is necessary, as the top features a removable necklace. I completed my look with black heel sandals.
When it comes to a dressier style, I will not sacrifice comfort and sensibility for fashion. This outfit from the Lily Morgan's summer line is such a testament to that.
I love that I can go for a casual look, by pairing the top with denim capris.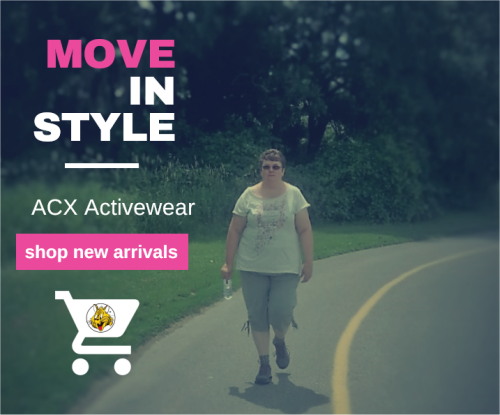 From leisure summer time activities, to lounging, to my walking workout, ACX Active stylish athleisure wear keeps up with my fast-paced life. Made of 95% Cotton, 5% Spandex cozy cotton, ACX capris have a loose fit for walking and the cotton blend keeps you cool. Available in a variety of colors the capris feature a draw string waist and legs. The capris pair well with my spaghetti strap cami top and mySTYLE women's raw edge printed tee. The cami tops are just $4.50.
Inspired by current trends in athleisure fashion, ACX Active's summer items include print leggings, capri leggings, bra tanks and the hottest athleisure item, the tennis-inspired skort.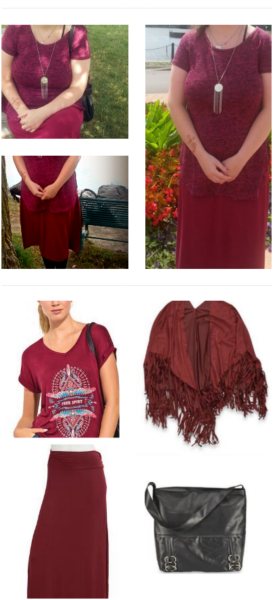 I even did some shopping for my daughter's birthday, which was a few weeks ago. Style need not be restricted by size. All three brands, which are available in plus size, are also available in sizes small to xlarge.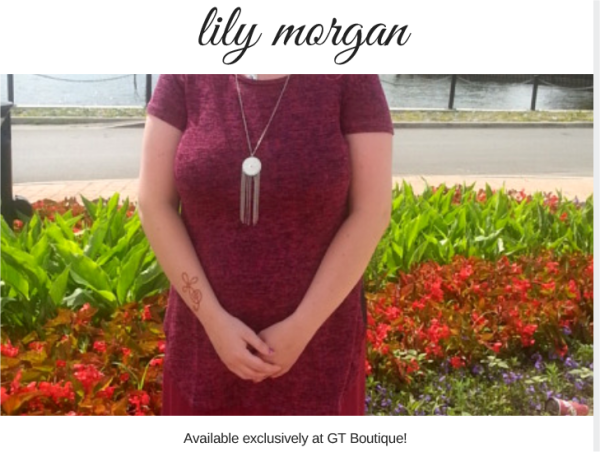 From La Boheme , Lily Morgan's 70's Bohemian inspired collection comes Lily Morgan Women's Solid Maxi Skirt. This skirt is a must have in my daughter's summer wardrobe. My daughter paired the top with a long knit top from Lily Morgan's summer collection for easy summer elegance. The super-cozy knit is balance by its sleek side slits that add some dimension to the top. Remove the necklace, and pair the top with ACX Women's capris, black leggings or skinny jeans, for a more relax look. The maxi skirt would also look fab with a basic tee, and Lily Morgan Women's Faux Suede Shawl from the upcoming fall line. My daughter loves that the skirt is long enough to cover her compression stockings and versatile enough to wear with other tops in her closet.
I am already planning a second trip to pick up a few more outfits for myself. I have already taken a look at some of the items from the fall line, and I am in awe.
Knowing that I'm shopping in a family-owned Canadian business and saving money feels good. After-all, we plus size women deserve better and it's all there at Giant Tiger, just waiting for us to go shopping. Will you join me?
To shop the collection, visit a Giant Tiger near you (store locator) or shop online. Connect on Instagram, Facebook and Twitter.
About Giant Tiger
Giant Tiger is the leading Canadian owned family discount store, committed to providing on trend family fashions, groceries, and everyday needs. Established in 1961 in Ottawa's Byward Market, the privately held company has over 200 locations across Canada and employs over 7,000 team members. All Giant Tiger locations are locally owned or operated by a team member who knows the community. The friendly local stores with the iconic yellow logo are not only where Canadians shop more and spend less, but they also help bring communities together.
For more information on Giant Tiger, please visit www.gianttiger.com