Pamper mom this Mother's Day with new spring plus size fashion summer styles from the award-winning plus size American designer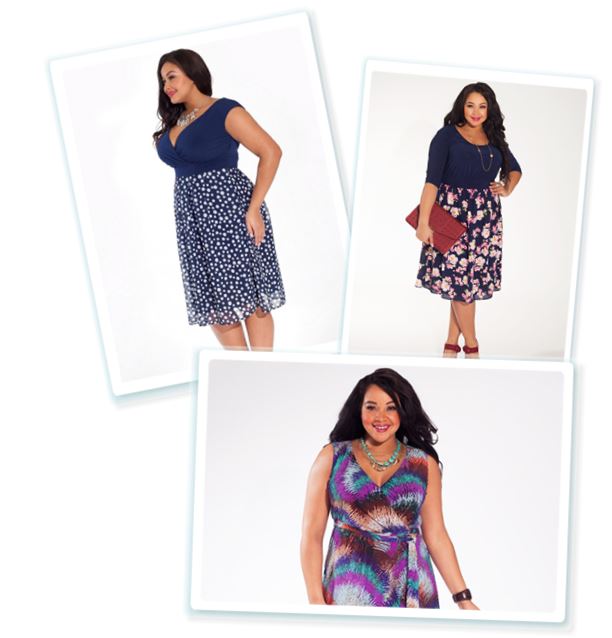 brand IGIGI. IGIGI's mission is to transform the world's view of beauty by providing women with styles to make them feel empowered, beautiful, and radiant while ultimately shifting the perspectives surrounding plus-size women.
Today, when the average woman is size 14 and above and the average bra size has expanded to 38 DD, it's harder than ever to find a retailer offering stylish, clothing for larger women. Thanks to IGIGI you can find stylish clothing up to size 32.
Today, IGIGI, welcomes spring and summer with the release of bright, energetic prints—such as floral, polka dots, and those with a splash of colour — which are ideally suited for parties and all of mom's sunny-day outings.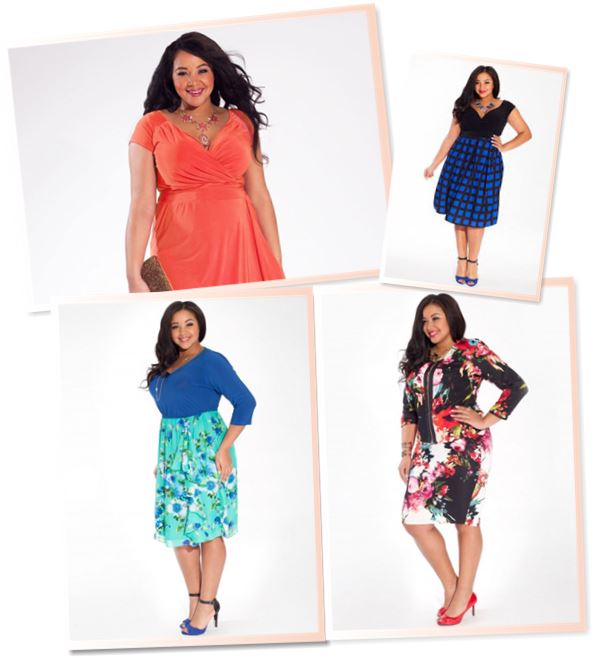 The Raquel Dress, provides a very feminine and flirty look, that can be style up or down for different occasions.
Louise Jacket and matching Mariah Skirt in Tahitian Nights are cut from a "bold islands"-inspired type of floral print, perfect for stylish spring suiting.
The Adelle Dress in Cobalt Beatnik features a fit-and-flare style with a contemporary large-scale geo print in the skirt, delivering the perfect balance between a modern aesthetic and a vintage twist for spring.
This summer you will see a lot of calming corals, and trendy cove. Coral happens to be a favourite of mine and I think it looks great on all skin tones.
IGIGI's Dakota Dress in bright coral has an elegant and sophisticated feel, combined with a silhouette that will leave mom feeling sexy. For women who are self-conscious and prefer a more modest look the Mally Plus Size Maxi Dress in Coral Boulevard may be more fitting.
The key to effortless fashion is a truly versatile wardrobe. A woman needs effortless staples. IGIGI separates are the perfect go-to for a chic outfit for any occasion.
At IGIGI you will find jackets, shrugs and tops that easily transition from day to night and from casual to dressed up.
Made of lightweight fabric, Marilyn Plus Size Top mix and matches with just about everything in my closet. I find the unique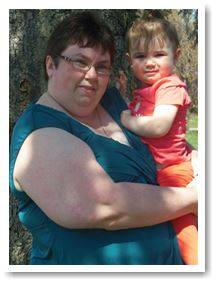 cross-over draped bodice to be very flattering. I have paired the top with both denim jeans and Capri pants to create a carefree spring and summer look. The top also goes well with my black dress pants for a more semi casual event.
Not sure what style to purchase for mom? IGIGI's ShapeStylist will help determine mom's shape, and guide you in choosing styles that will create beautiful outfits that she'll love to wear.
Headquartered in San Francisco, Ca, IGIGI by Yuliya Raquel was founded in 2000 with a mission to transform the world's view of beauty by providing full-figured women with fashion-forward, quality, and well-fitting clothes that would help express their beauty.
Collections are designed in-house and produced locally through independent San Francisco Bay Area contractors. IGIGI by Yuliya Raquel has been featured in major fashion and life style magazines like Marie Claire, The Oprah Magazine, People StyleWatch, Ladies Home Journal, Glamour, and Essence, and it has been a favorite among celebrities such as Nikki Blonsky, Kim Coles, KayCee Stroh, Jill Scott, Kelly Price, Ashley Fink, Martha Wash, and Gabourey Sidibe.
IGIGI by Yuliya Raquel collections are available online at http://www.igigi.com and select boutiques worldwide.