Valentine Day is almost here. Before the big day, why not grab one of these books from Penguin Random House and spend some heartfelt time reading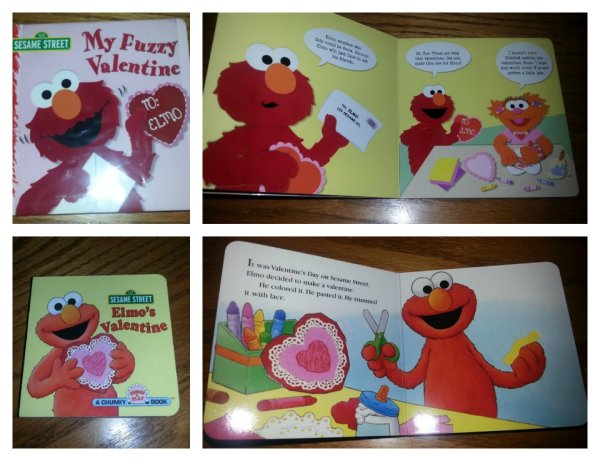 together with your littlest loved ones.
If your young children watch Sesame Street, they will particularly enjoy this Valentine's Day board book.
Elmo,  is trying to find out who sent him an unsigned Valentine. One by one, Elmo visits his Sesame Street friends to see if they can help, but all he learns is that it's not from Zoe; it's not from the Cookie Monster; it's not from Baby Bear, and it's not from Bert and Ernie.
At last, Elmo goes homes where he discovers that his mother sent him the card. She tells Elmo she sent the card because "you are my fuzzy little valentine and I love you."
My Fuzzy Valentine is the perfect texture book too. Little ones will enjoy running their fingers over fuzzy Elmo again and again.
Carrying on with the Sesame Street theme, In this interactive mini board book, Elmo's Valentine. Elmo's Valentine (1998) illustrated by David Prebenna features the lovable characters of Sesame Street and stars Elmo who cannot decide whom should receive his beautiful valentine. Readers between the ages of 2 and 3 will love reading this interactive Valentine's Day book, which includes a cutout valentine that moves from page to page.

In addition to Valentine's Day board books, there are a number of excellent activity books that are perfect for Valentine's Day. If your daughter is a fan of Dora, she'll love Dora's Big Valentine! Perfect for children age 3 to 7, the activity book contains 32 pages of fun activities that include cut out valentines, sticker pages, coloring pages, mazes and over 50 stickers.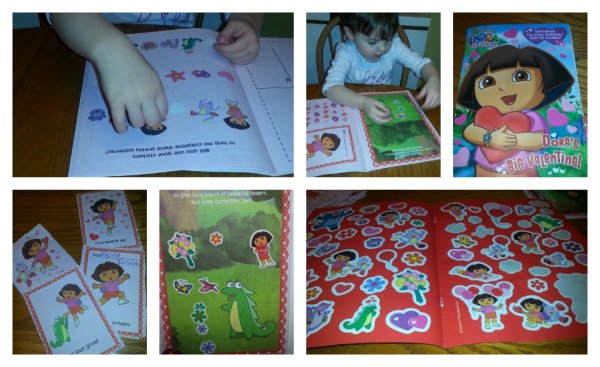 What is your favorite Valentine's Day board book for toddlers-preschoolers?
Website: penguinrandomhouse.com