Cuddle Barn is a leading designer and manufacturer of animated plush creations. With over 30 years of experience, they are committed to providing a unique line of interaction plush toys for the enjoyment of those young and old. These cute animated plush are sure to bring smiles all around. I was first introduced to Cuddle Barn last year when my daughter was in hospital. The gift shop at the hospital she was at had a variety of these animated plush. I immediately fell in love with Gerry the Giraffe and Mother Goose, who just so happens would be the perfect unique Christmas gift idea for baby. Cuddle Barn's Mother Goose is absolutely adorable. Simply pinch the Cuddle Barn Mother Goose and listen to her recite the following poems; Humpty Dumpty, Hickory Dickory Dock, Jack & Jill, Little Bo Peep and Twinkle Twinkle Little Star.

For the perfect gift idea for your toddler we have Dr. Charlie. Dr. Charlie is much more than just a plush toy. You see, this adorable monkey will teach your toddler about their most common body parts, such as heart, tummy, ear, foot, hand, nose, mouth and head. Place the magnetic stethoscope over the colorful patches to activate Dr. Charlie and hear him dance and sing about his different body parts. "This is my hand. I can pick up things with it. I hold pencils crayons pens, use my hands to count to ten. My hand starts at my wrist. I can grip and make a fist."
My niece who just turned one absolutely loves "Dr. Charlie" and though my daughter is just shy of three and already knows all her body parts, she too had loads of fun playing with "Dr. Charlie."
Choose from a selection of singing Cuddle Barn animated plush toys that are sure to liven up holiday spirits.
From his top hat, to his carrot cloth nose and his two eyes that resemble coal- this snow man is sure to delight those both young and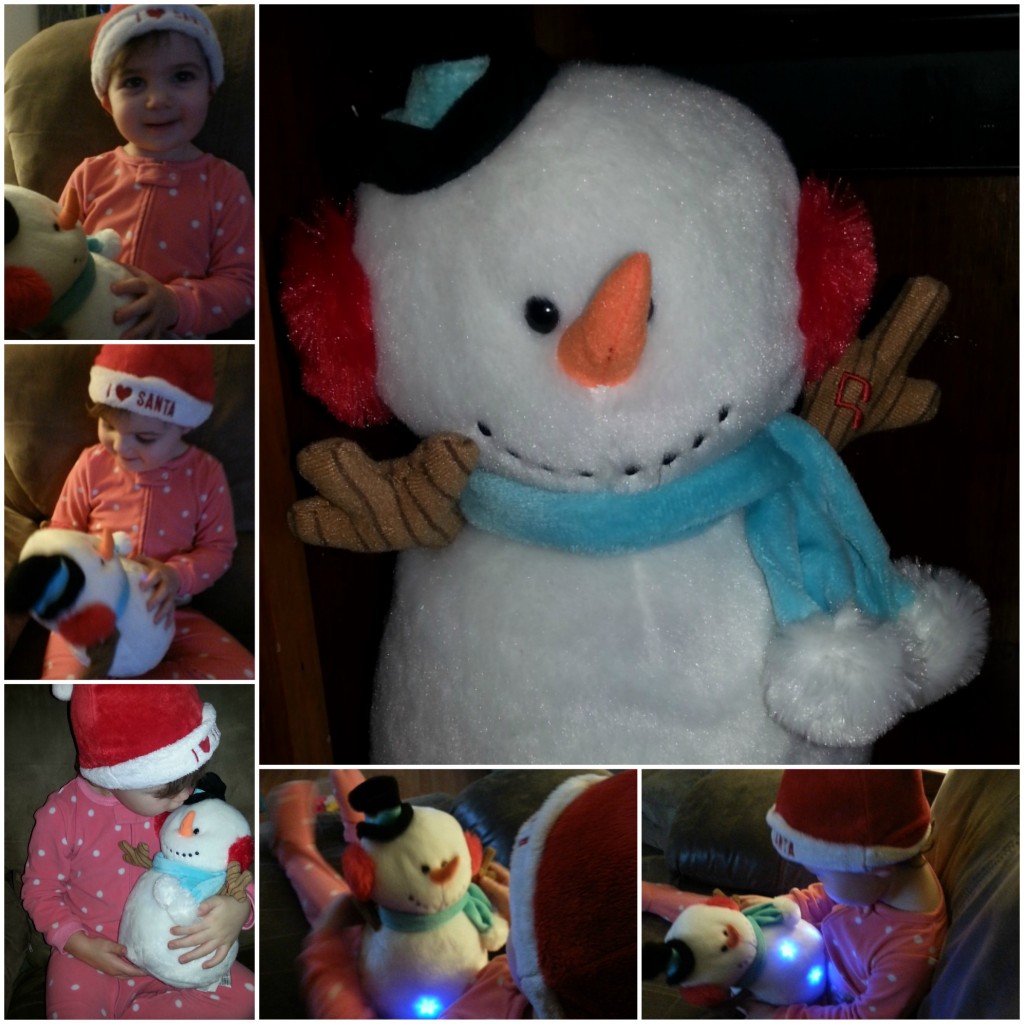 old. Standing appropriately 11 inches tall "Snowball the Snowman" lights up as he sways and you hear everyone's favorite "Let It Snow." Simply flip the switch on the bottom to turn him on, and then squeeze the right hand when you want the song to play and squeeze it again when you want the song to stop. "Snowball the Snowman" is powered by 3 AA batteries, which are included upon purchase.
I have to admit that when I first showed my daughter "Snowball the Snowman" she didn't know what to make of him. Luckily for me, Today's Woman review Tanya's daughter showed her that there was nothing to be scared of. Now "Snowball the Snowman" hmm she has dubbed "Frosty the cold man" is her new friend and she absolutely loves that she can turn Snowball on and off herself.
I like that the snowman is soft and a great size for a child to cuddle, and (perhaps most of all) that you can turn him off!
"Snowball the Snowman" would be a great gift for a child or any adult that collects snowmen like my friend Rhonda.
Perhaps my next favorite holiday interactive plush is "Cuddle Barn Storytime Teddie" who is a wonderful way for parents and kids to spend a magical time together this holiday season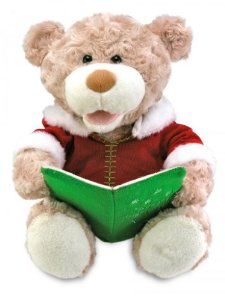 enjoying the famous "Twas the Night Before Christmas" read by no other than "Storytime Teddie."
Storytime Teddie has a young voice and moves his arms, body and head as he reads. Storytime Teddy is powered by 3 AA batteries and also has an on/off switch. To begin the story, simply squeeze Storytime Teddie's foot and he'll begin to speak and movie. Squeeze his foot again to stop the story.
If you are looking for a fun gift idea to give either a child or a senior in a retirement or nursing home, why not check out the assortment of animated stuffed plush from Cuddle Barn? You will not be disappointed with their selection. I find myself smiling each time I watch the videos of the different stuffed animals in action.
Cuddle Barn has a Cyber Monday offer for their followers! Use coupon code: CuddleMonday at checkout for 15% OFF – TODAY ONLY!
Website: http://store.cuddle-barn.com