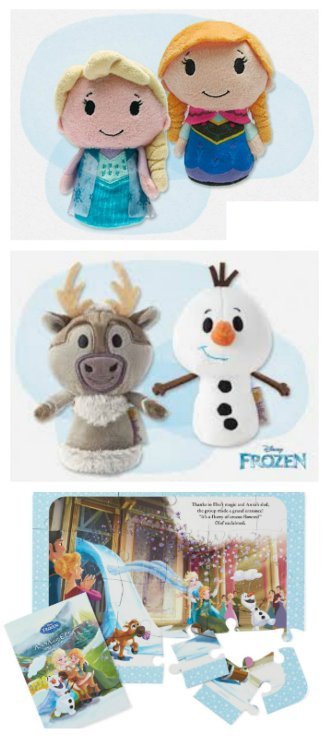 If you have noticed here at Today's Woman we have been rounding up the latest and greatest Frozen themed gifts and toys to please the most enthusiastic Anna and Elsa lovers.
My daughter owns several Hallmark itty bittys and as a mom I just love this adorable line. The tiny four inch tall plush toys are the perfect item to collect. The Hallmark itty bittys collection has grown from eight characters at launch to more than 50 different characters to choose from.
For young fans of Frozen we have itty bittys. Fans can collect soft, pint-sized versions of Sven, Olaf, Anna and Elsa. Stumped about what to put in your baby's stocking this Christmas? These are the perfect stocking stuffer. Mom will love that all of the small details are embroidered, so she doesn't have to worry when baby puts them in her mouth.
In addition to the plush itty bittys there are also itty bittys ornaments! These adorable Christmas ornaments have a dated looped ribbon for hanging.
Hallmark has created a 24 piece Mystery Story Puzzle featuring Anna, Elsa, Olaf, and Sven. The boxed set includes an enchanting storybook and a puzzle with an endearing scene. The pieces are fairly big for smaller children, but enjoyable enough for older children to enjoy too.
Hallmark has done it once again with another great Disney Ornament. Your daughter will fall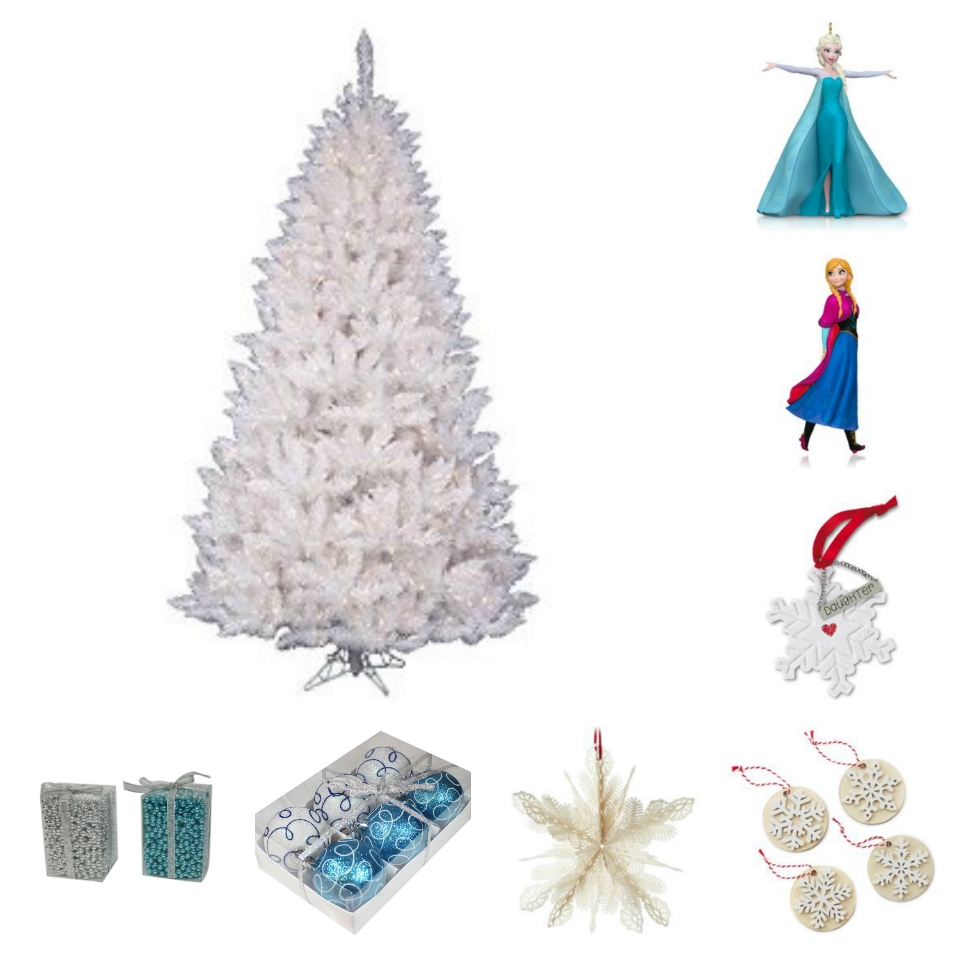 in love with the "Disney Frozen Let It Go Queen Elsa Ornament." Press the button on Elsa to hear her sing "Let it Go." Why not add your favorite Disney's Frozen trio to your tree, complete with Olaf, Disney Frozen Princess Anna and a singing Elsa.
You could make your little girl very happy this Christmas with a Disney Frozen themed tree.
Martha Stewart beaded blue garland
Hallmark Olaf, Disney Frozen Princess Anna and a singing Elsa
Hallmark Laser-Cut Wood Christmas Tree Ornament, Mom & Daughter Snowflake Ornament, Set of 3 Porcelain Tags Christmas Tree Ornaments and Hallmark Laser-Cut Paper Decorations. ( all via Hallmark) (It's not Frozen without the snowflakes and Hallmark has lots!)
Vickerman Sparkle White Spruce Tree or you could spray your tree with fake snow and glitter.
Hallmark also has a nice selection of Frozen gift bags, and Frozen themed wrapping paper to wrap all those Frozen themed gifts.
Website: hallmark.ca
Do you have any Frozen-themed ideas for the holidays?