November 2015 marked the two-year anniversary of Disney's "Frozen," and children are still singing along. At first, Frozen was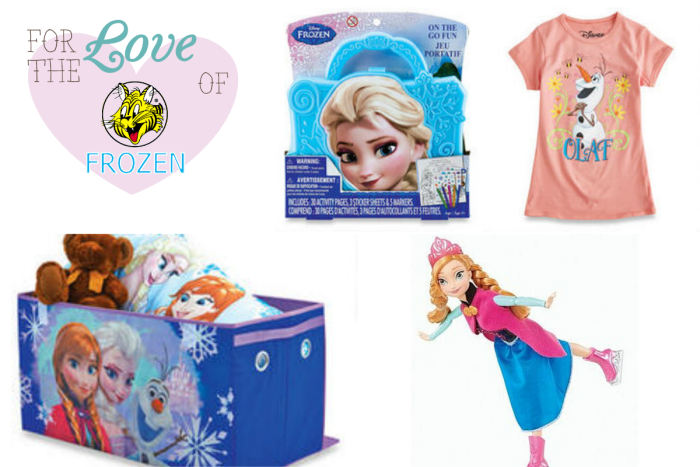 simply the new Disney movie. Now there is a Frozen-mania that has concurred the world and the Frozen phenomenon shows no signs of lessening anytime soon. While some parents may cringe at hearing the songs over and over, children are still enthusiastic about the movie. This year, Disney Frozen products have landed on major holiday toy lists released by national retailers, toy industry organizations and media outlets- including Today's Woman's Gift Guide.
While Santa Claus may be no Doctor he has just the thing for Frozen fever and Canadian discount store chain "Giant Tiger," which operates over 200 stores across Canada elves are here to give Santa a hand. From licensed Advent calendars to Frozen themed apparel, toys, school supplies, and more, Giant Tiger is your one-stop shop for everything Frozen Fever.

In the hit movie Frozen, sisters Anna and Elsa work together to save their kingdom from a wintry curse — and after it's been
saved, they work together to teach Anna to ice skate! Now your daughter can act out the scene over and over again with Mattel Disney's Frozen Skating Doll Anna- sold at Giant Tiger stores just in time for Christmas.
Standing 12 inches tall Anna features big bright eyes, a pink crown, braided hair and wears a removable outfit, – a blue skirt and pink clout, which is inspired by the film.
When you glide Anna along the floor, she kicks her leg back and moves her arms and body like she is gliding on ice. Pull back to return her to an upright position. Note: Anna does not stand up on her own. For an even easier ice skating option, you can lock the wheel on her skate into the included snow flake-shaped skating base to help her skate along.
Mattel's Disney Frozen Ann & Elsa (both sold separate) have been marked down to just $20.00 at Giant Tiger. Prices may vary based on location. You'll want to grab one up today before they run out of stock. I know most major retail stores are sold out of both of these dolls.
I have to admit that I am one of the people who have not seen the film yet, but I feel Frozen's constant presence. This year for Christmas, my husband and I actually purchased a Blu ray copy of Frozen for our three year old daughter, along with some other Frozen merchandise. I'm off to Giant Tiger tomorrow to pick up some Frozen themed pajamas for my daughter before they are gone.
Has your daughter melted for Frozen? Tell us your tales of Frozen-mania below.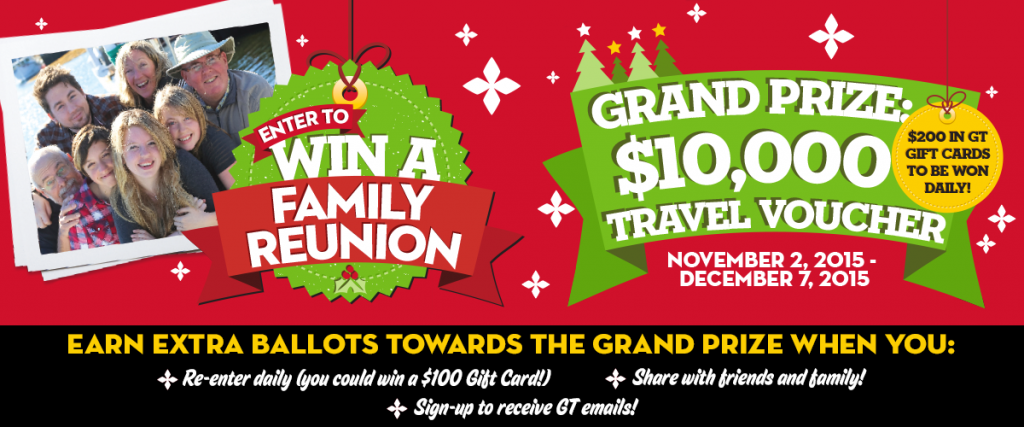 Giant Tiger wants to help bring one lucky family together this year! Enter for your chance to win the Grand price of a $10,000 travel voucher. Enter at: gianttiger
About Giant Tiger:
In 1961, Giant Tiger Stores Limited opened its first store in Ottawa. The business was started with a very simple idea – keep the cost of operation low and sell a large volume of merchandise at everyday low prices. It is the adherence to this idea that has allowed Giant Tiger to grow to over 200 stores.
In 1968, another simple idea was incorporated into the Giant Tiger formula – franchising! Today most of our stores are franchised so our valued customers will be better served by having the owner in the store. Giant Tiger franchise owners become members of the community, sharing community concerns and serving community needs. Giant Tiger also helps to bring communities together. In 2014, Giant Tiger donated more than $2 million to more than 700 local associations and charities across Canada.
Giant Tiger offers a large assortment of casual clothing and footwear for the entire family including many of the latest fashion items at the lowest possible price. The identical quality and fashion items offered by major chain stores are sold at Giant Tiger often at remarkably lower prices. In addition, Giant Tiger provides everyday needs for families in groceries, confectionery, pet food, cleaning supplies, housewares, stationery, toys and health and beauty products.
Giant Tiger checks out as Canada's low price Giant with our low prices every day, Ad Match Guarantee, Clawbacks throughout the store and their no time limit return policy. For more information about the company, please visit www.gianttiger.com , join them on Facebook at www.facebook.com/gianttiger or follow them on Twitter @GTboutique and on Four Square Giant Tiger Stores.