Children all over the world are making wish lists and hoping Santa Claus will stuff their stockings with the top toys. But how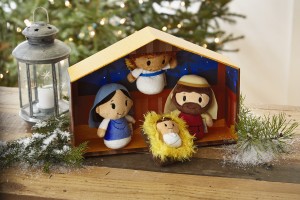 many children know the story of the first Christmas – the night Jesus was born?
One of the best ways to teach your children about the birth of Jesus Christ is with a nativity set, but for most parents a breakable nativity set may not be the best idea, especially if you have younger children.
If you are looking for a nativity scenes that your toddler can't destroy, might we recommend this plush Toddler nativity set from Hallmark.

Hallmark itty bittys nativity set includes Mary, Joseph, Baby Jesus, and an angel. This would be a great option for younger toddlers ages 2 years and up. Plus it comes packaged in a sturdy cardboard stable that your children can use to reenact the story of Christ's birth, and add their own imagination to the retelling. The stuff figures measure approximately 4 inches tall.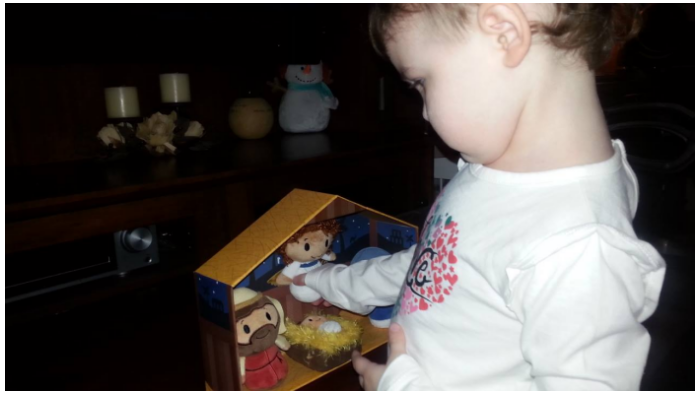 Nativity sets for kids are a great way to get your child learning about the birth of Jesus and not having to worry about them breaking pieces or ruining an expensive nativity set that you have had for years. With Hallmark itty bittys nativity set Children
will love learning about the Nativity and retelling the story through play. I do hope that Hallmark will add Three Wisemen, shepherd, sheep and donkey to this collection.
If you have a hard time talking about religion-with your children, the nativity set will surely help.
In addition to the nativity set, you can read the Christmas story to your children from Hallmark "The Greatest Gift: A Story of the Nativity" Recordable Storybook.
Be sure to teach your children some Christmas carols that celebrate Christ's birth. My personal favorite for toddlers and preschoolers is Away in a Manger.
Here at Today's Woman we wish each of you a blessed Christmas,  as you celebrate the most precious gift we will ever receive with your loved ones.
The above items are available at Hallmark Gold Crown® stores nationwide and wherever Hallmark products are sold. For more information please visit hallmark.ca!