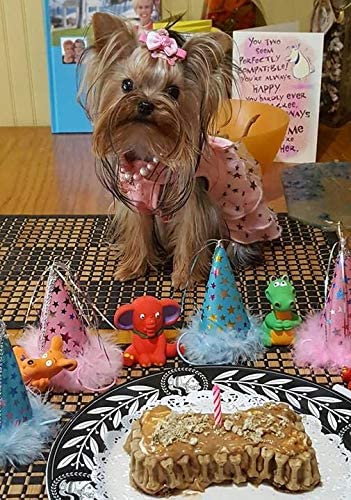 Making a dog-appropriate birthday cake is a fun way to celebrate Fido's special day. Introducing the first ever microwavable doggie birthday cake that will have your dog wagging his tail and begging you for more. You can make Petcakes doggie cake in 3 min or less!
I was taken by how simple this Doggie Birthday Cake was to make. It was so easy, that even a child could make it. My daughter is only 2, so she helped me make the doggie cake for our pets.
I simply added 1/3 water to Patcakes dry mixture, a spoonful of peanut butter, mix, and microwave for 2-1/2 minutes. You can substitute peanut butter for other ingredients like cottage cheese and apple sauce depending on your dog's preference. We used peanut butter considering both our dogs are a fan.
Once the cake was finished in the microwave, we let it cool on the counter for 10 minutes, before frosting it and serving it to our dogs to enjoy.
Clean up is simple and our dogs absolutely loved their new home made treat. I had expected the doggie cake to come out hard, but it was actually soft like cake. PetCakes Frosting is a powdered mix made with dried yogurt to which you simply stir in water and a teaspoon of honey.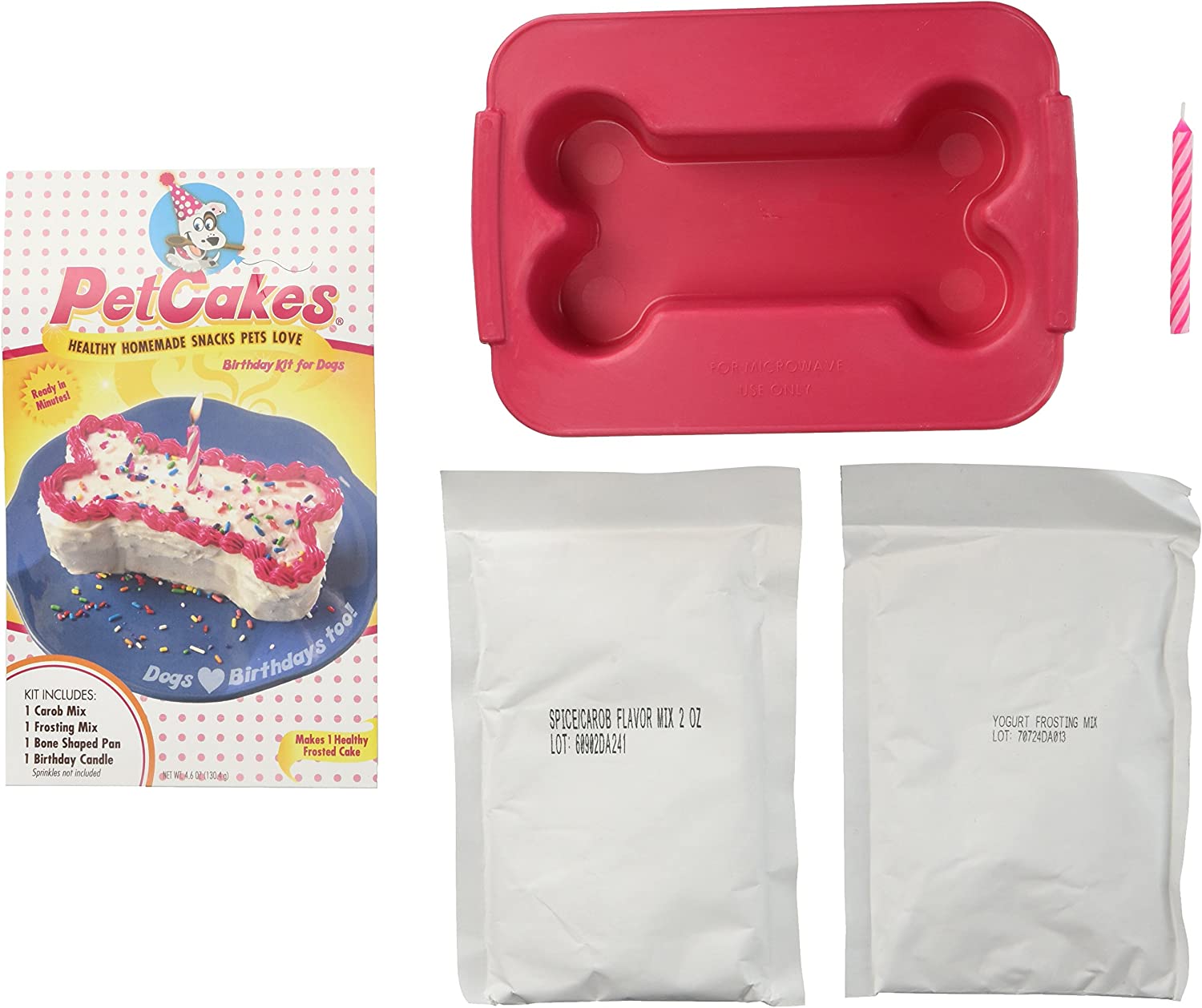 The dogs couldn't get enough of the carob/peanut butter cake, so of course they immediately moved their piece of cake from the plates I had served them on to the kitchen floor. Fearing, Maxi might eat her piece of doggie cake, Mya took off into the living-room to eat hers on the carpet. What was I thinking?!
The Patcakes Party 2 Go Kit includes:a reusable microwavable pan, dry organic treat mix, icing mix, 1 candle and instructions for$10.00.
All of LuckyPaws PetCake mixes contain organic ingredients, no artificial preservatives, flavors or colors and irresistible flavors. Choose from cheese, original carob, or pizza flavor. Each kit contains 1 microwave and dishwasher safe pan, 2 refill mixes and directions. Each mix makes 3 PetCakes.
Addition pans are available for purchase, as is refill mixes, and Petcakes frosting. Also available are microwaveable treats for cats in shape of fish.