A new kind of theft or, at least, potential for fraud is sadly on the rise. As it stands right now, most credit cards and debit cards issued within the past decade have RFID technology embedded in them.
RFID chips allow you to simply wave your card in front of an RFID scanner without taking it out of your wallet to swipe. While the chip in your card may be convenient, it runs the risk of your card being digital pick-pocketed, aka skimmed.
This type of wireless crime happens quickly and without our knowledge until it's too late. The information that is transferred from your card to a card reader can be enough to create a counterfeit card that can be successfully used to make unauthorized purchases.
Thankfully, the  THOR RFID Wallet Blocking card, which you slip into your wallet can protect up to six different credit cards from RFID theft.
Specially designed to Block unwanted RFID scanners, The THOR™ RFID Shield from Superior Titanium is machined in the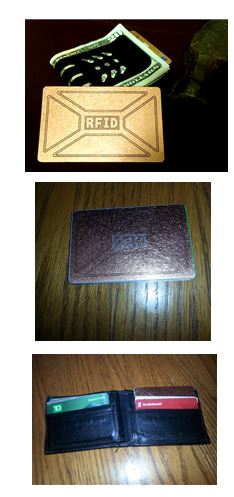 USA from 99.9% pure copper.
Simply add the RFID blocking cards to your existing credit card holder, or wallet. Because each shield is made using a single plate of copper, multiple credit cards and your driver's license can be "sandwiched" between two plates to help shield from both sides. Plus they easily fit into your wallet slots.
They are also perfect for those of you that utilize RFID identification badges at work, which can contain Personally Identifiable Information.
While RFID-blocking cards will increase the security of your RFID-embedded cards, they aren't foolproof solutions. No single measure is going to protect you against every threat, but these cards are a nice layer of security.
Do you use an RFID-blocking wallet or card? Share your experiences with us in the comments!
Website: superiortitanium.com