Travel enhances the lives of all those fortunate enough to venture out and about, literally transforming how we see the world. The world is full of beauty, of places of historical and cultural significance, of people different from you and, at the same time, amazingly like you. But if you are passionate about nature and wildlife on a spectacular scale, Africa is the ultimate vacation destination.
An African safari adventure offers a family more than just the chance to experience the novel, the exotic, and the wondrous. It's also an extraordinary chance for a family to strengthen their bonds with each other and the land.
Most of us realize that an African safari is a once-in-a-lifetime opportunity to witness nature in all her incredible majesty and grandeur. And imagine your kids' excitement and joy when they see the lions, zebras, elephants, and giraffes of their textbooks come to life before their very eyes. For parents and grandparents, for everyone who can appreciate a child's delight with the world, watch the kids interact with people from different cultures in encounters they'll never forget. Traveling is one of the most constructive ways of motivating the next generation of world citizens.
But how do you get from here to there? If this is your first time planning for an African safari, you may need some help figuring out where to go, what to pack, and when to travel. How can you set up an African family safari that exceeds the expectations of each family member?
Well, your best bet is to contact an experienced tour operator. They'll know how to help you choose the best destination for your family based on your preferences and given your family's capabilities, such as whether Grandma, young kids, or teenagers are part of the group.
As a guide to the best experiences on an African family safari, read on for some tips and recommended itineraries.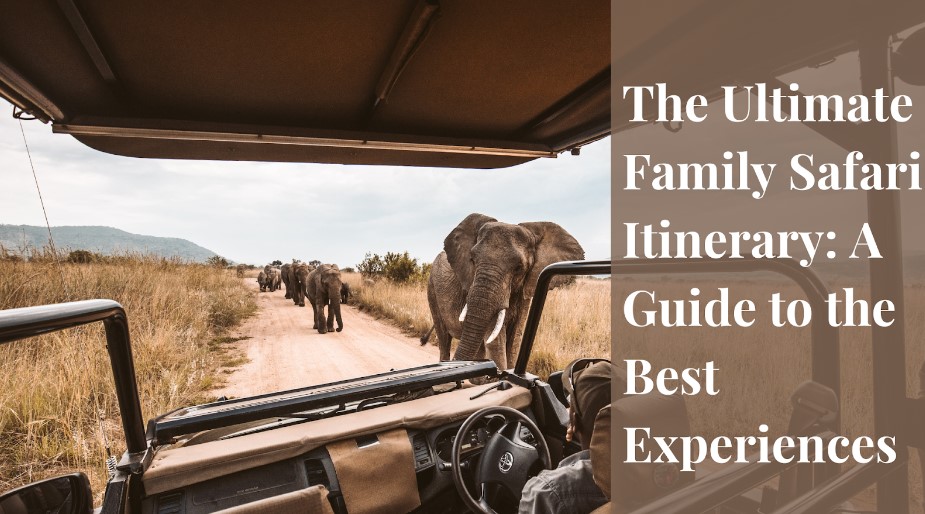 Choose the Safari Destination that Best Suits Your Family
Africa is a continent that offers extraordinary natural diversity and something for everyone. It is a perfect destination for yourself and your family if you want to experience something out of the norm. To experience the best family safaris, everyone needs to be on board for the African savannah.  Your perfect safari will be uniquely suited to your family's preferences. If so, you'll want to visit Tanzania's iconic Serengeti, the Kruger National Park in South Africa, or the Masai Mara Game Reserve in Kenya. These parks' reputations precede them–they're famous and extremely popular for good reason.
Tanzania offers many safari options and possibly the widest range of choices. Known for its abundant wildlife, the Big Five are found across many of its national parks. And then there's the coastline and a short flight to Zanzibar with its beautiful white-sand beaches and water sports activities. On this island archipelago, you can go snorkeling or scuba diving off the coral reefs, and you and your family might catch sight of dolphins swimming offshore. There are traditional dhow boat rides and, of course, lounging poolside at a luxury hotel.
Or are you a family of hikers hoping to make it to the top of Mount Kilimanjaro, the tallest free-standing mountain in the world? Mount Kilimanjaro has seven trails up, several suitable for all fitness levels, with a few very steep trails offering little chance to adjust to the altitude. And a few trails afford incredible views of the mountain as you circle around its base on the way up, with lots of wildlife spotting opportunities. Highly satisfying whether you summit or not!
Alternatively, you can visit the Kibale National Park in Uganda for chimpanzee viewing. Or go to Kenya's Lake Nakuru, Elementaita, Bogoria, or Naivasha to see flamingos lining the lakes.
And to get a true sense of Africa, ensure your itinerary has a few off-beat destinations. The diversity of African destinations makes it challenging to settle on the best places to visit. This is where the experienced tour operator comes in again. They can help you narrow your options into a workable plan for your entire family.
Plan the Best Time for Your Safari
Good planning often correlates with the achievement of goals. By putting in some thought and preparation beforehand, you'll have more clarity on your expectations, what you want to accomplish, and the path to making it happen.
And when it comes to travel plans, especially travel plans to the other side of the planet, careful planning makes all the difference between a fantastic vacation safari and a trip-gone-wrong catastrophe. In other words, good planning sets the caliber of your trip. Your enjoyment factor will be directly proportional to the amount of preparation that went in beforehand.
So when to go? While it's definitely more crowded, most visitors to Africa prefer a safari vacation during the dry season from June to October. The lack of rain clears out the mosquitos and thins out the grass on the savanna, making it easier to see animals out and about. And as water sources start to dry up, animals are on the move to the last remaining watering holes, places well-known to the local guides.
If you've settled on a safari in Tanzania, remember that the wildebeest migration cycles through the entire Serengeti National Park and into the Masai Mara Game Reserve in Kenya throughout the year, although the time of year will dictate where they're likely to be found. The calving season takes place in the southern Serengeti from January to March, and the dramatic river crossings between July and October to the west and the north.
Many tourists will do anything to avoid the crowds–and maybe catch a few discounts–by choosing to travel during the rainy season, usually April and May, and a short spell in November. They're taking a chance with the roads as the rain can make them impassable, and it's harder to spot wildlife in the high grass. But it's a quieter time, great for birdwatching and a more serene connection with nature.
Your family can decide what you all hope to experience on an African family safari. Write it down and decide the best time to visit the continent with your family. Remember, an experienced tour operator will be happy to guide you through the process.
Carry the Right Gear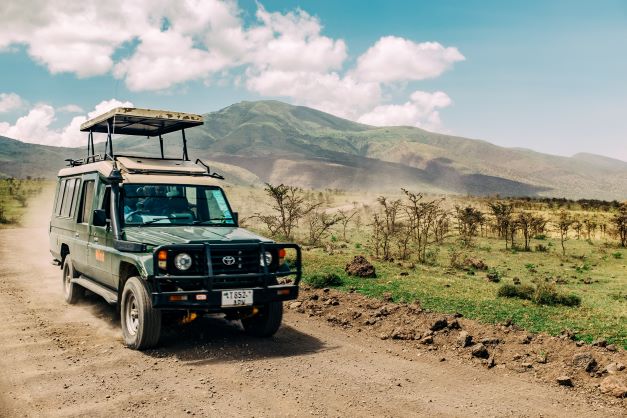 Early planning will provide a realistic list of the clothing and equipment you'll need on safari to keep you safe and comfortable. Naturally, you won't have the luxury of packing a lot of extras "just in case." Many airlines, especially tiny domestic carriers, tour operators, and other transport will likely have strict baggage restrictions. You'll want to consider exactly what you'll need on safari and take no more than the minimum. Fortunately, you'll have access to laundry services, so that won't be an issue.
For the most part, you'll want to bring clothing in light, neutral colors that you can layer if needed. Clothing made of breathable fabrics will be more comfortable and dry more quickly.
Africa is a dream destination for wildlife photographers–and family photographers too. Pack the camera! Professionals will know what gear to take, but most families rely on whoever has a flair for it. Do you need extra batteries, special lenses, or other equipment to do the stunning landscapes justice?
Most safari vehicles will have binoculars available, but someone in your party will need a look, so if you can, bring yours. Remember to pack mosquito repellent, sunscreen, a hat, a first aid kit, and other essential personal care goods, such as prescription meds and an additional set of sunglasses.
Final Thoughts
A family safari in Africa is an exciting experience for both young and old–and a definite step up from most family car trips. Plan early and plan well to relax and enjoy every minute of your African safari adventure with your family.