Traveling is about more than getting from point A to point B. It's also an opportunity to get out there and explore the world in style. Whether you're flying to another state for a business trip or traveling to the other side of the globe for pleasure, you want to make sure you stand out for all the right reasons. Investing in an attractive carry-on bag is an easy way to turn heads. Here's how to choose a fashionable carry-on bag that will turn heads in your direction.
Material Matters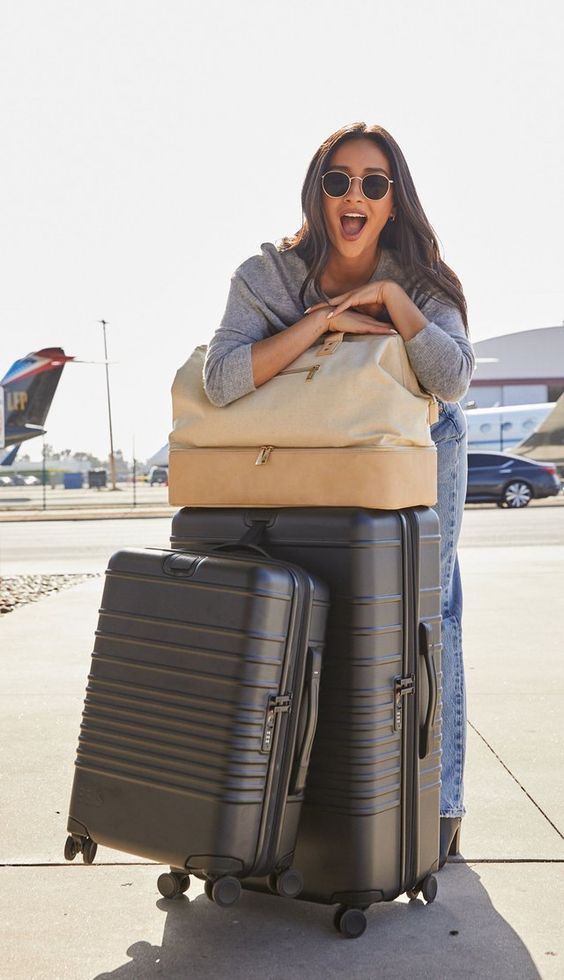 When selecting carry on luggage, the material you choose really matters. Oftentimes, the primary difference between a legitimate name-brand product and a cheap knock-off comes down to the material from which it's made. Leather is one of the most sought-after materials due to its durability and classic appearance. But it's not the most responsible choice for everyone.
If you want a durable, high-quality alternative to animal leather, consider classic vegan leather. It's similar in appearance and sturdiness, but it's a guilt-free option that makes better use of the world's resources. Who knew sustainable and stylish could go so well together?
Nylon is another great material option for travel bags for women because it's water-resistant and a cinch to keep clean. Nylon is also soft to the touch and has a soothing texture that makes it a desirable option for any carry-on bag.
Fashion Preferences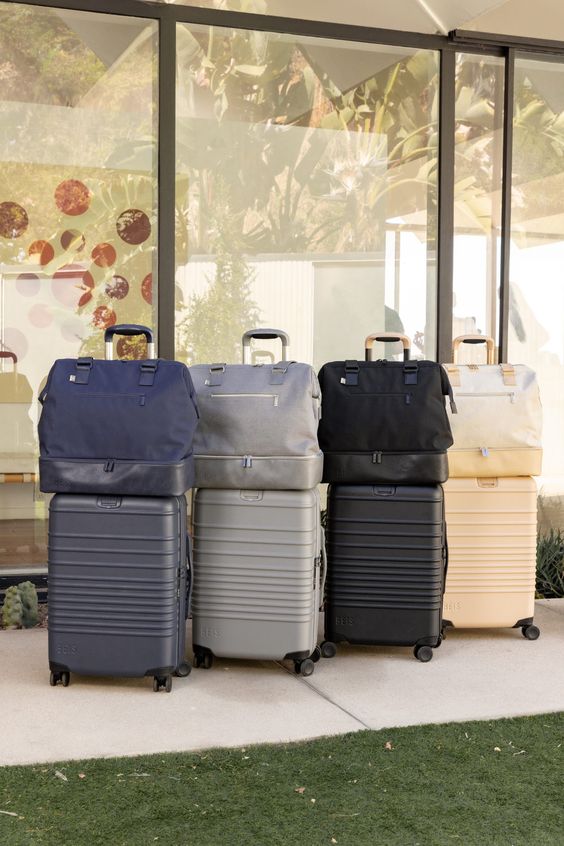 When selecting the right weekender bag your fashion preferences are important. Currently, a sleek, minimalist style is highly fashionable. If busy, over-stimulating patterns are a little too last-decade for your taste, look for a carry-on bag that's chic and simple.
If you're worried about your bag potentially clashing with your outfit, shop for neutral colors. Beige, black, and gray are all great choices because they complement practically every other color. They're also sophisticated, chic colors that can help you make a great impression wherever you go.
If neutral colors seem boring to you and you like to stand out as much as possible, you may prefer bright and energetic candy-colored bags. Barbie pink, creamsicle orange, and lime green are all popular shades right now and are practically bursting with personality. Choose a carry-on bag in any of these colors to make sure you demand attention wherever your travels take you.
Size Is Everything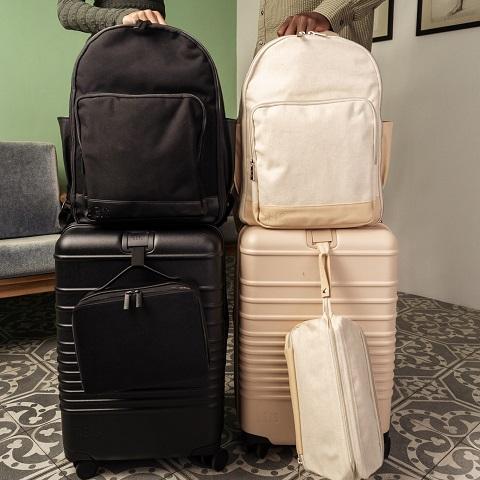 Bigger isn't always better, especially when it comes to carry-on bags. Many airlines have strict restrictions regarding carry-on bag size. If you regularly fly with a specific airline, check their regulations to make sure you buy a bag that's compliant. The last thing you want is to be turned away at the gate because your carry-on bag is larger than allowed.
The typical maximum size for carry-on luggage is 22" x 14" x 9". These dimensions include the wheels and handle. Most airlines should accept a bag of this size. But if you're worried at all, look for a bag that's a little bit smaller than this and you shouldn't have any problems.
Now that you know what to look for in a fashionable carry-on bag, what are you waiting for? Get out there and start shopping for a bag you can proudly take with you during all your travels.