Nashville, Tennessee, known for its vibrant music scene and southern charm, is the perfect destination for a memorable girls' weekend. Whether you and your friends are into music, food, or simply soaking in the local culture, Nashville has something to offer everyone. In this guide, we'll explore five exciting ways to make the most of your girls' getaway in Music City.
Explore the Music Scene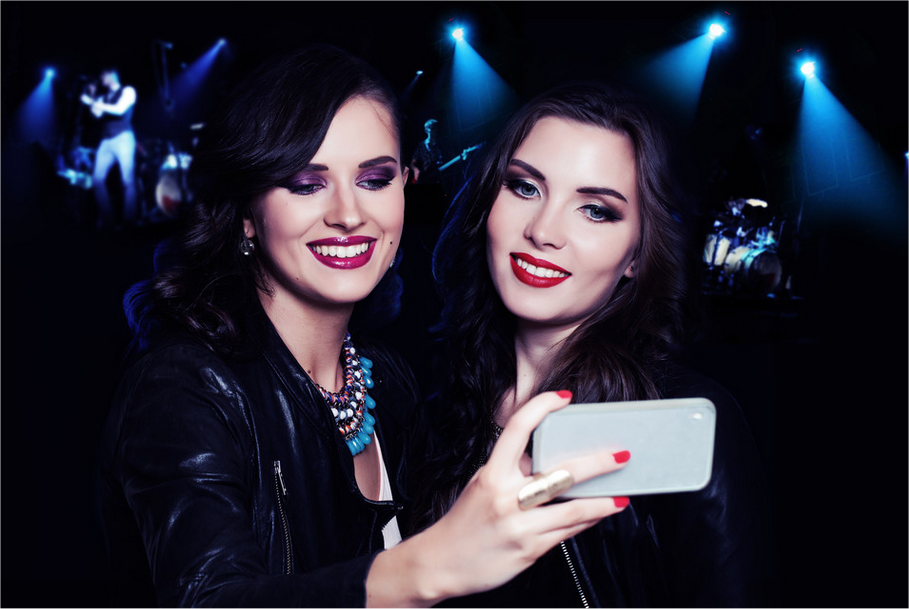 No trip to Nashville is complete without immersing yourself in its legendary music scene. Head over to Broadway, where live music spills out of honky-tonks and bars day and night. Grab your girlfriends and dance the night away to the tunes of talented local artists. Don't forget to visit the iconic Grand Ole Opry for a star-studded live performance that will leave you with memories to cherish.
As you explore the city's musical heritage, consider taking a backstage tour at the Ryman Auditorium, the original home of the Grand Ole Opry, where you can learn about the fascinating history of country music. The Music City also boasts an array of live music venues beyond Broadway, featuring genres like blues, rock, and jazz, ensuring there's something for everyone's taste. Be sure to capture these moments with your friends as you bask in the vibrant energy of Nashville's music-filled streets.
Indulge in Southern Culinary Delights
Nashville's food scene is a feast for the senses, and a girls' weekend is the perfect time to explore it. Begin your gastronomic journey by trying the city's signature dish – hot chicken. Brave the heat together and savor the unique flavors that make this dish a local favorite. For a delightful experience, head to one of Nashville's trendy farm-to-table restaurants where you can enjoy fresh and innovative dishes. And, of course, no girls' weekend in Nashville would be complete without a visit to the famous Pancake Pantry for a mouthwatering breakfast.
Venture beyond the traditional and discover the diverse international food scene in Nashville. The city boasts an eclectic mix of eateries, offering everything from authentic sushi to delectable Mediterranean cuisine. Whether you're craving comfort food or looking to experiment with new flavors, Nashville has an abundance of culinary gems to satisfy your palate. So, take your taste buds on a culinary adventure and share in the joy of discovering new, unforgettable dishes with your best friends.
Unwind with Some Retail Therapy
Take a break from the music and food to indulge in a little retail therapy. Nashville offers an array of boutiques, vintage shops, and trendy stores that cater to every style. Head to 12 South, a bustling neighborhood, for a day of shopping. You and your friends can find unique fashion pieces, local art, and quirky souvenirs to bring back home as mementos of your trip.
Experience the Outdoors
Nashville isn't just about city life; it also offers plenty of opportunities to enjoy the great outdoors. Take a relaxing stroll through the Cheekwood Estate and Gardens, where you can admire beautiful blooms and manicured landscapes. If you're feeling more adventurous, explore Radnor Lake State Park, offering hiking trails and breathtaking views of nature. Spending time together in nature will strengthen your bond and create lasting memories.
Enjoy Unique Cocktails
One of the best ways to unwind during your girls' weekend is to embark on Nashville cocktail tours that are offered in the city. This city is home to numerous craft breweries, distilleries, and cocktail bars, each offering a unique drinking experience. Try locally crafted beers, inventive cocktails, and smooth Tennessee whiskey, all while enjoying each other's company. Remember to drink responsibly and arrange for safe transportation if needed.
To make your cocktail tour even more exciting, consider booking a guided tour that takes you to some of the city's hidden gems and secret speakeasies. An experienced guide will lead you through the mixology wonders of Nashville, introducing you to expert bartenders and concoctions that tantalize the taste buds. Whether you prefer classic cocktails or adventurous concoctions, this spirited adventure is bound to create unforgettable moments and add an extra dash of fun to your girls' weekend.
A girls' weekend in Nashville is the perfect escape to celebrate friendship, music, and good times. From live music on Broadway to savoring hot chicken and exploring the city's vibrant culture, Nashville has something for everyone. Take the time to create lasting memories with your friends while experiencing the best of what Music City has to offer. So pack your bags, gather your girlfriends, and get ready for an unforgettable adventure in Nashville!