4 Facts About Serena Williams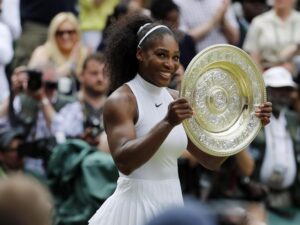 Serena Williams was born in Saginaw, Michigan. She grew up in Compton, California with her family which was made up of her parents and four older sisters. During her childhood, both parents encouraged Serena and her sister Venus to play tennis. In particular, their father Richard Williams was known as being a strict coach. Her father home schooled both Serena and Venus so that they were able to focus on their tennis playing. In 1991, the family moved to Florida for Serena and Venus to attend a tennis school.
What Has Serena Williams Achieved?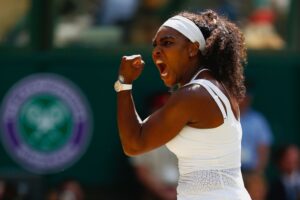 As a singles tennis player, Serena won 23 Grand Slam titles, which is far more than any other athlete – woman or man – during the Open era. In addition, she has won 14 Grand Slam doubles titles together with her sister Venus, in addition to three gold medals in doubles at the Olympic Games.
Also, Serena has spent the third-longest number of weeks as the best-ranked tennis player in the world: 319 weeks, to be precise. Between 2002 and 2017, she was rated number one eight times and held onto the top place for 186 weeks between February 2013 and September 2016. Her earning from winning are enormous and something every online blackjack player dreams of.
Life Off The Court
While many people know only of Serena Williams' tennis achievements, her life off the court is also characterised by overcoming great odds. After almost dying of a pulmonary embolism during the birth of her daughter, Serena spent six weeks recuperating – then got up and played at Wimbledon. In a 2018 article, her agent Jill Smoller summarised "Who is Serena Williams?" perfectly by saying "10 months ago, she was almost dead. [Then] she gave birth, and now she's playing in a Wimbledon final."
Beyond tennis, Serena Williams is also involved in business and giving back. She has signed fashion deals with Puma and Nike and currently has her own lines of designer apparel, Aneres, and sustainable clothing, S by Serena. Through her charities the Williams Sisters Fund and the Serena Williams Foundation, she has contributed to building schools, community centres and resource centres, and funded scholarships for underprivileged students.
She Appeared On Law And Order SVU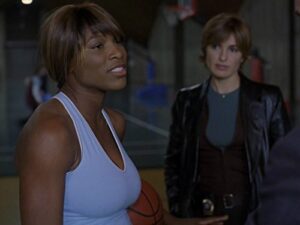 Serena has ventured out into other careers beyond tennis and even picked up some television credits. She portrayed Chloe Spears on an episode of Law & Order: Special Victims Unit in season five. Serena has had roles on ER, My Wife and Kids, and even starred as herself on The Simpsons, so she's no stranger to the small screen and streaming services like Netflix.
Serena is married to Reddit co-founder Alexis Ohanian however, before that, she had a few high-profile boyfriends, including the rapper Common. They started dating off and on between 2007 and 2010 after she made an appearance in his music video, but kept it pretty low key and are still friends today.
Her Favourite City Is Rome
Serena has a lot of favourite tennis cities when she picks up a lot of victories, however her favourite city in the world is Rome. And who wouldn't love Rome with its rich history and architecture. It is also rumoured to be where she met her husband for the first time.