The Secrets You Should Know About Cecilia Braekhus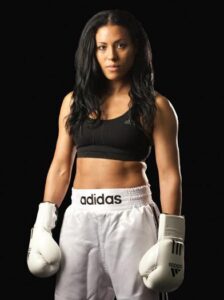 Cecilia Carmen Linda Braekhus, who was born on 28 September 1981, is a professional boxer and ex kickboxer from Norway. Born in Cartagena, Colombia, she was adopted as a two-year-old by Norwegian parents and was raised in the Sandviken area of Bergen. Braekhus began kickboxing at the tender age of fourteen.
In her amateur boxing career, Braekhus fought 80 matches and won 75 of them. She bagged the:
Silver medal at the 2005 World Championships
Gold medal at the 2005 European Championships
Silver medal at the 2004 European Championships
In boxing she ruled as the undeniable female welterweight champion from 2014 to 2020. It is the first woman in any weight class to have the WBA, WBC, IBF and WBO titles at the same time. All that was missing was WWE, although her focus is boxing not wrestling or TV shows.
Cecilia is also one of just 11 boxers in history, women or mean, to possess all four main world titles at the same time, along with:
Bernard Hopkins (2004–2005)
Jermain Taylor (2005)
Terence Crawford (2017),
Oleksandr Usyk (2018–2019)
Claressa Shields (2019–2020, 2021–)
Katie Taylor (2019–)
Jessica McCaskill (2020–)
Josh Taylor (2021–),
Canelo Alvarez (2021-)
Devin Haney (2022-)
In 2016, she ensnared the IBO title, becoming the first-ever boxer to hold onto five world titles from sanctioning bodies at the same time.
Her Early Career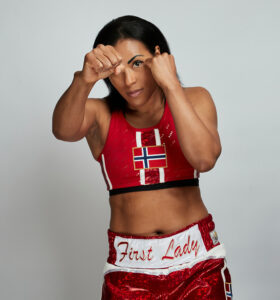 There are shades of Billy Elliott inherent in the story of how Cecilia Braekhus started out on her path to becoming one of the world's most famous boxers. She had to climb through her bedroom window to sneak out to kickboxing classes in Bergen, where young women weren't exactly encouraged to frequent sweaty gyms. However, at 13, Braekhus was adamant. She was good at it and, as a young girl, being good at something is extremely important.
This stubbornness has defined Braekhus' career especially coming from Norway, where professional boxing was illegal until 2019. She had to move elsewhere in Europe, and break glass ceilings as well as glass jaws to earn her moniker as 'The First Lady of Boxing'. Slowly but surely she could become as popular as online NZ casino games, and almost as entertaining.
Relative Obscurity
However owing to an absence of investment in female fighters by TV networks and promoters, Braekhus, despite her incredible performance in the ring, has been unknown to all but loyal boxing fanatics for most of her Hall of Fame career. Even as Ronda Rousey was lifting up women's mixed martial arts from ambiguous sideshow derided by UFC president Dana White to headline attraction, providing convincing proof of concept of a woman's alluring power in a traditionally hyper-masculine space, Braekhus found herself downgraded to the margins of a sport where men with CVs similar to hers are routinely among the world's highest paid athletes.
Cecilia Braekhus is 171 cm tall (5′ 7.32″) with a reach of 170 cm (5′ 6.93″). She fights out of the orthodox stance and presents an ape-index of -1 cm (-0.39″). Braekhus has a 23.7% KO rate. At 14 years and one month into her professional boxing career, Cecilia Braekhus fought 38 times with 36 wins and two losses. As of December 2022, Braekhus' boxing record stood at 36-2 (9 KO wins).