All You Need To Know About Nicol David
A veritable legend to the game of squash, Nicol Ann David is by far one of the most successful sports stars in our generation. She has been annihilating records after records during her career. The eight-time world champion retired in June 2019, bringing her successful career to an end. Nicol is the most successful female squash player of all time and spent an unprecedented nine years as world number one between 2006-2015.
Where It All Began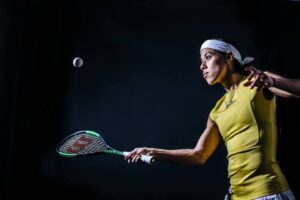 Nicol was born on 26 August 1983 in Penang, Malaysia. Her interest in squash started at the tender age of five. In 1997 Nicol reached the quarterfinals of the World Junior Squash Championships and just two years later the 15-year-old became the youngest woman to bag a World Junior Championship.
In 2001 Nicol defended that crown so becoming the first woman to win the junior championship title twice. In between these events, David enlisted in (2000) the Women's International Squash Players Association (WISPA). Soon after this, she won the Savcor Finnish Open so becoming the youngest woman to win a championship.
Also in 2000 David also claimed her first Kuala Lumpur Open title (later renamed the CIMB Nicol David KL Open Squash Championships), an event that she won again in 2002 and 2005. The latter victory signalled the beginning of a breakout season for Nicol — she went on to win six more titles in 2005 and finished that year by claiming her first World Open title.
Nicol Was Voted The Greatest Athlete Of All Time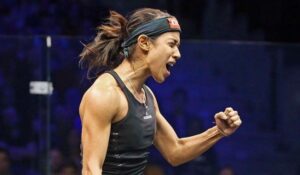 Another achievement for Nicol in squash that was as big as hitting the online pokies NZ jackpot took place in 2021 when she was touted as the World Games' Greatest Sportsperson of All Time. This vote was from an online survey hosted by the International World Games Association that took place on its 40th anniversary.
Nicol nabbed top spot in the poll with a remarkable total of 318 943 votes ahead of runner-up James Kehoe, an Irish tug-of-war athlete who got 113 120 votes, and Ukraine's powerlifter Larysa Solovlova who got 80 790 votes.
It's also well worth noting that Nicol was the only representative from Asia in the poll.
She's Otherwise Known As The Duracell Bunny
One of her previous scouts, Ee Phoeh Hoon had this to say about Nicol's energy, "Even at that tender age, her strong point was her mental strength and ability to focus on the task at hand. When we do court runs, girls usually do 19-20 laps, and exceptionally strong boys can do 24. Nicol was the only girl who could manage 25."
Her Strengths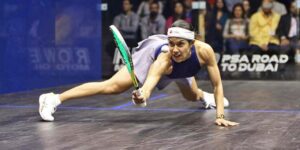 Nicol prides herself on setting an example for young women coming up in squash, along with the likes of her close friends Liz Irving, Sarah Fitz-Gerald and Raneem El Welily, whose playing skills she very much admires. "Liz, Sarah and Raneem are more skilled players than I and are highly talented. My strengths that enhance my performance are my endurance, fitness, pace and agility on court, and these contributed to my retaining the top position for such a long time. I was able to keep my opponents under pressure."
Nicol added that she has no regrets about her career path as she was able to travel to some amazing countries and also meet some beautiful people. "If I had to do my career all over again, I would not change a thing. I would probably want to savour the moments of my wins when I do achieve them for as long as possible."