Seeking mental care is an integral part of maintaining a healthy lifestyle. With professional support from qualified psychiatrists, therapists, and counselors, you can gain insight into your thoughts and emotions to cope more effectively with life's challenges. Mental health care offers valuable resources, such as access to treatment programs and medication management, to help manage mental disorders and live a happier life. So how do you find counseling help in Michigan?
Finding the right counseling help can be a tedious and lengthy process. if you are clueless about where to begin. Luckily there are many resources, and this article will point you in the right direction to find the necessary support. Let's look at some of the most effective ways to find counseling help in Michigan.
Research Community Resources
The first step in finding counseling help in Michigan is researching local community resources. Many counties and cities have mental health centers that provide free or low-cost services. These centers offer a variety of different types of therapy, including individual and group sessions, as well as stress management, life coaching, and more. Local libraries also often have listings of mental health organizations in your area.
Talk to Your Primary Care Physician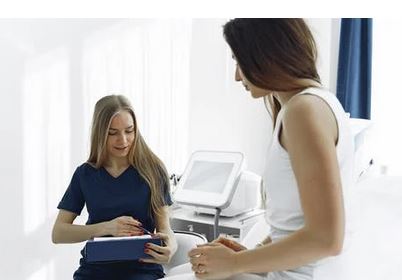 Another great way to find counseling help in Michigan is to talk to your primary care physician. They can provide referrals for therapists or psychiatrists who specialize in treating specific conditions or disorders. You can also ask your doctor any questions about therapy or medications that may be recommended for your condition.
Visit a Federal Qualified Health Center
Federal Qualified Health Centers are an excellent resource for finding counseling help in Michigan. These centers offer comprehensive health care services, including mental health and substance abuse treatment. They often provide sliding-scale fees or accept Medicaid and other insurance plans. Many of these centers are staffed by licensed psychologists, psychiatrists, social workers, or counselors who specialize in treating various mental health issues. You can find your closest federal qualified health center using the U.S. Department of Health & Human Services' online search tool.
Reach Out to Local Support Groups
Support groups are an often-overlooked way to find counseling help in Michigan. These groups provide a safe space for people with similar issues or experiences to share their stories and get additional support from one another. Additionally, through different people's experiences with counseling, you might be able to find local therapist recommendations from fellow support group members. Many cities have online directories of local support groups, or you can ask your doctor or therapist if they know of any in the area.
Explore Online Resources

Several online resources can make it easier to find counseling help in Michigan. For example, the Substance Abuse and Mental Health Services Administration (SAMHSA) has an online directory of mental health professionals throughout the state who specialize in various areas, such as addiction treatment, trauma recovery, depression, and anxiety treatment. In addition, websites like Psychology Today allow you to search by location so you can find therapists near you who offer specific types of therapy or treatments.
Final Take
Finding counseling help in Michigan doesn't have to be difficult if you know where to look. Researching local community resources such as mental health centers and libraries is a great place to start when searching for mental health professionals in your area. You should also talk with your primary care physician about possible referrals for therapists or psychiatrists specializing in treating specific conditions or disorders. Finally, exploring online resources like SAMHSA's directory and Psychology Today's search engine can make it easier than ever before to locate counselors near you. Use these tools to seek mental health care for yourself and well being. It will be the best decision you ever make.