Moms mental health matters! Lets face it motherhood can be stressful. The stresses of motherhood combined with everyday life stressors can lead to depression, anxiety, obsessive compulsive disorder and PTSD. Some women facing burnout choose to self-medicate with drugs or alcohol which can lead to even more issues.
Moms Mental Health Challenges
Lack of Sleep
Sleep deprivation affects your psychological state and mental health. It shouldn't be a surprise to find that moms rarely get enough sleep. Things like studying, late shifts, housework, a sick child, as well as other responsibilities, can easily undermine your chances of a good night's rest. Sleep deprivation makes it difficult to deal with any mental health issues that you may be facing.
Lack of Self-Care
Moms tend to be so laser-focused on their kids and so busy that they don't have enough time to spend on their own self-care. Things like spa days can be a pipe dream, as can things like finding the time to work out. Adequate self-care allows women to deal with the challenges of being a mom, but in reality, it is the very last thing on their to-do list.
Weak Support Networks
When women become mothers, their friends tend to slowly slip away right when they are needed the most. Those friends might not be able to relate to the challenges mothers face on a daily basis. Disconnection from her community can give rise to feelings of hopelessness and alienation.
Help for Mom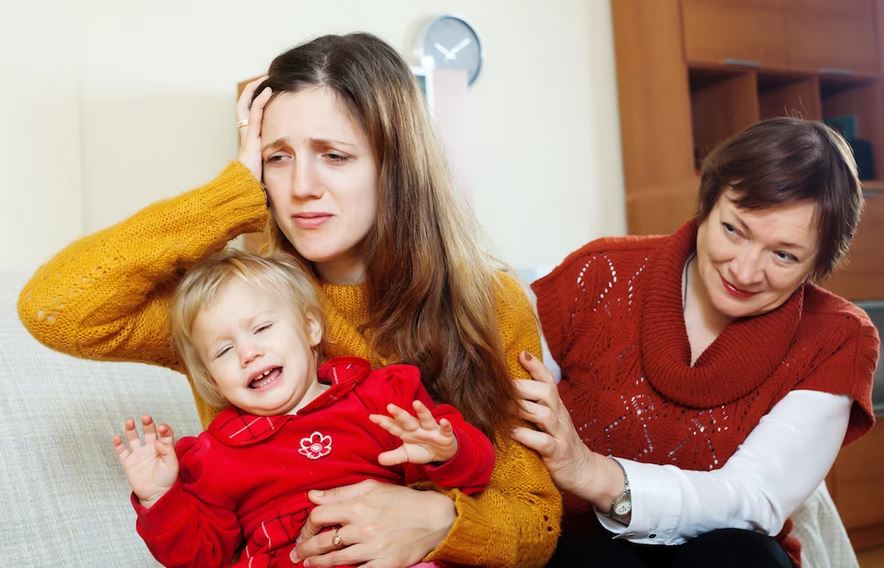 If you are a mother feeling overwhelmed getting help is critical. As previously mentioned moms mental health matters!
For mothers everywhere who are facing any of the mental health challenges we just talked about, here are a few things that you can do that can actually increase your overall sense of well-being. In addition, mental health professionals have many treatment options at your disposal including holistic options, medications and even transcranial magnetic stimulation (TMS), the use of which is quickly becoming more widespread.
Ask for help- Even women who are strong and independent need a helping hand every once in a while.
Find your tribe- Connect with other moms who are facing the same challenges that you are. Join online groups, join the PTA, or mommy and me groups in your community.
Network- Build up your network of allies, acquaintances, and friends who can serve as a support network.
Practice self-care- This is something that is absolutely necessary. It doesn't need to take a lot of time or be expensive either. A simple walk around the block can be enough to give you a mental recharge.
Get professional help- Counseling can be a lifesaver when your mental health is on the line. Given all of the stressors that moms face on a daily basis, combined with the massive responsibility of raising kids, it is more than clear that moms are the real-life superheroes. There are long-term clinics and programs like Altaloma.com which can help with serious mental health problems.
Do you know a mother who has a lot on her plate? Be a support by asking her how you can help.  And remember that moms mental health is important. You matter mom!