Finding the perfect dress shirt that fits well and expresses your particular style may be a difficult task in the fashion world. But fear not, for the extraordinary world of custom dress shirts awaits, where unrivaled sophistication reigns supreme, and your style potential knows no bounds. Crafted with utmost precision to conform flawlessly to your unique body measurements and personal preferences, fitted shirts bestow impeccable fit and unparalleled comfort. In this blog post, we will look at the attractiveness of custom dress shirts, their unquestionable benefits, and why investing in these bespoke clothing is a wise move.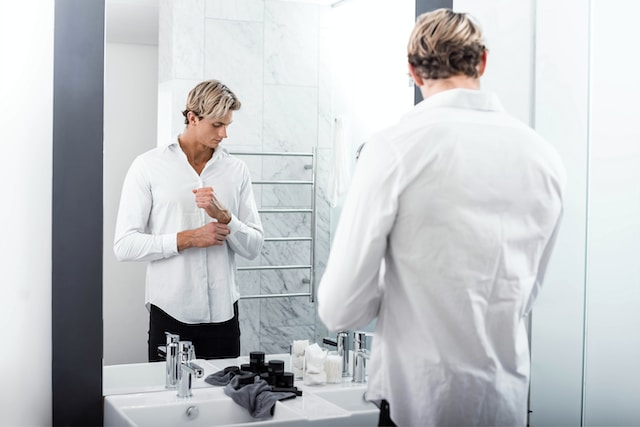 The Magic of Customization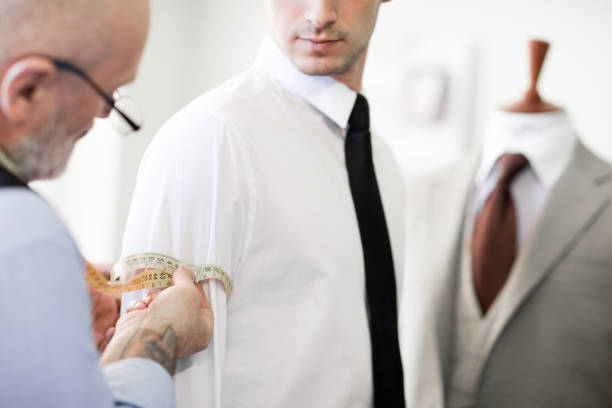 Tailored shirts provide a level of customization that off-the-rack shirts cannot. When you choose a customized shirt, you have complete control over every detail, from the fabric to the collar style, cuff design, and button options. With this personalized touch, you may design a shirt that reflects your personality and aesthetic choices. The alternatives are infinite, whether you like a classic Oxford linen for a timeless look or a vividly patterned fabric for a dramatic statement.
In addition, the fit of a fitted shirt is unrivaled. Off-the-rack shirts are made to fit the typical body type, which may not match your specific physique. On the other hand, tailor-made shirts are constructed to measure, providing a precise fit that flatters your body form, whether you're thin, muscular, or have unique proportions. Consequently, you'll have a shirt that highlights your greatest features, is comfortable, and oozes confidence.
Attention to Detail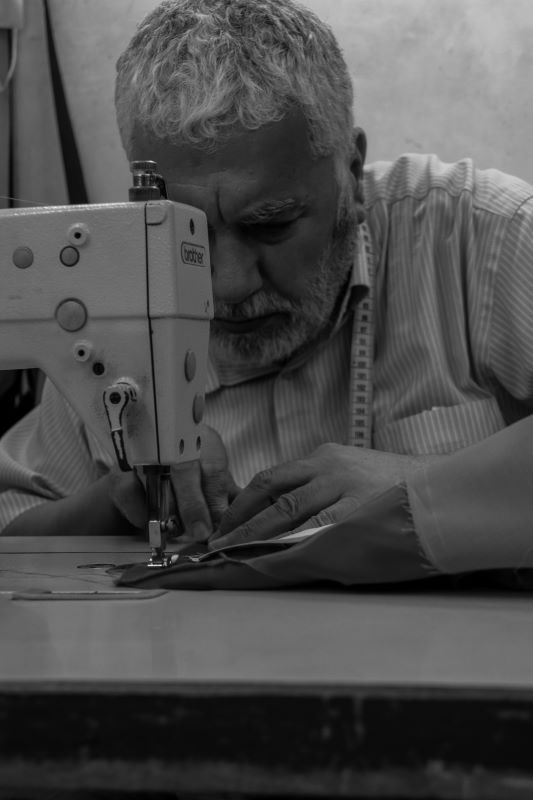 One of its distinguishing features is the great attention to detail in manufacturing a tailored shirt. Skilled tailors consider every detail, from button placement and design alignment to sewing technique and material quality. These small nuances contribute to the garment's overall quality and longevity, making it a worthwhile investment.
Furthermore, bespoke shirts frequently include subtle design aspects that distinguish them from mass-produced counterparts. Hand-stitched collars, mother-of-pearl buttons, contrasting inside collar and cuffs materials, and monogramming choices are all possible. Such bespoke details give your shirt an aura of sophistication and exclusivity, making it a unique item in your collection.
Suitable for All Occasions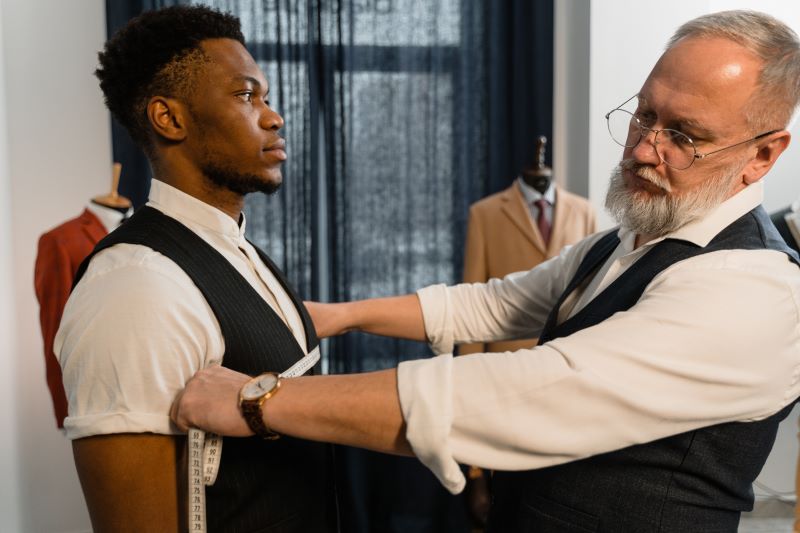 A tailored shirt is a versatile pick that will effortlessly elevate any look, whether attending a formal event, heading to the office, or having a casual outing. A tailored shirt's precise fit guarantees that you constantly appear professional and put-together, leaving a lasting impression on people around you.
A tailored dress shirt and a well-fitted suit are timeless pairings for formal occasions. The lack of extra fabric and the precise design result in a sharp, tailored style that oozes elegance and class. A fitted shirt can be worn more casually by rolling up the sleeves, untucking it from the trousers, and wearing it with jeans or chinos. As a result, the combination is fashionable yet comfy, striking the perfect mix between casual and polished.
Sustainability and Longevity
Investing in fitted shirts benefits both your style and the environment. Mass-produced clothing frequently trades quality for quantity, resulting in garments that wear out quickly and contribute to the disposable fashion culture. Tailor-made shirts, on the other hand, are built to last. High-quality fabrics, exceptional craftsmanship, and reinforced stitching ensure that these clothing last a long time, avoiding the need for frequent replacements.
Furthermore, you are actively contributing to a more sustainable fashion cycle by investing in customized shirts. By choosing custom-made clothing, you are reducing waste and supporting ethical manufacturing processes. Tailors frequently pick materials from trustworthy suppliers, ensuring fair trade and eco-friendly manufacturing procedures. Furthermore, the lifespan of fitted shirts lessens the overall demand for mass-produced apparel, reducing the burden on natural resources.
Frequently Asked Questions
Can fitted shirts be worn by people of diverse body types?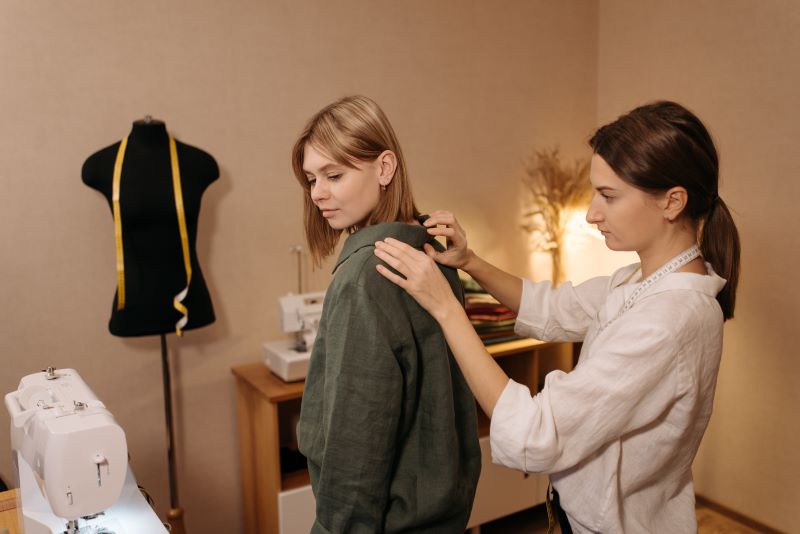 One of the critical benefits of customized shirts is that they can be modified to fit different body types. Skilled tailors consider various sizes and proportions to construct a shirt that flatters the wearer's physique, whether they have a slim build, a strong frame, or a larger figure.
Do customized shirts cost more than off-the-rack shirts?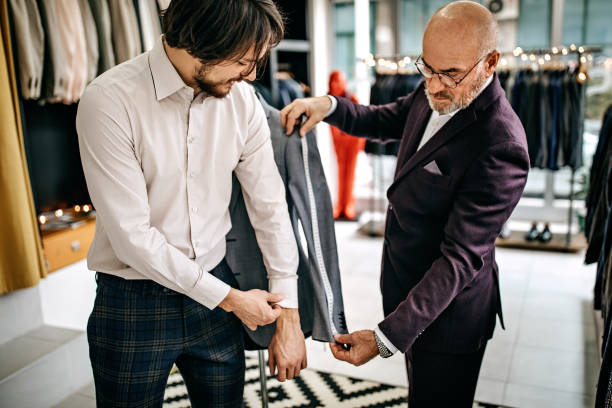 Because of the customized nature of their creation, tailored shirts are often more expensive than off-the-rack shirts. However, the higher price is justified by the superior fit, quality materials, and craftsmanship involved. Consider it an investment in clothing that will last longer and provide you with a one-of-a-kind, personalized experience.
How should I care for my tailored shirts?
Proper care is required to maintain the quality and lifespan of fitted shirts. Follow your tailor's care instructions, but in general, it's best to hand wash or use a delicate cycle in cold water. Instead of tumble drying, hang the shirt to dry. Ironing should be done at a low temperature and using a pressing cloth if possible.
Can I have numerous fitted shirts manufactured at the same time?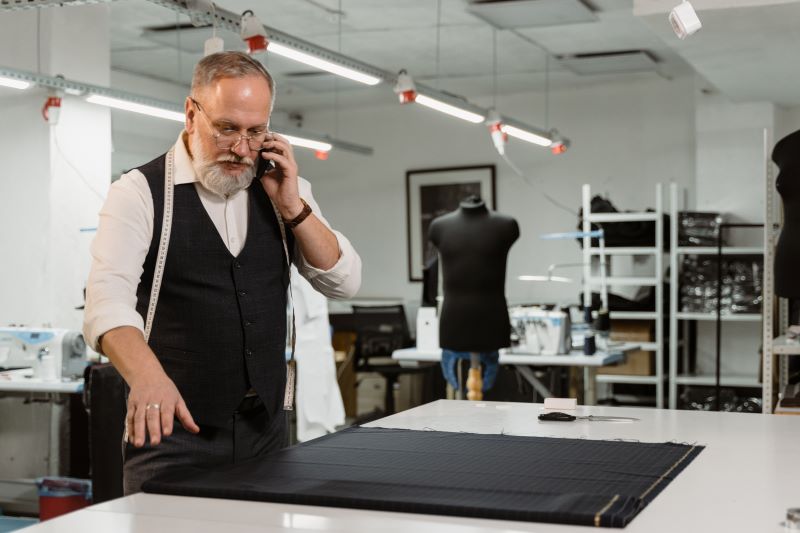 Yes, many tailors allow you to have numerous shirts created simultaneously. This will enable you to build a wardrobe of customized shirts that may be adapted to various circumstances and style preferences. It's an easy way to upgrade your wardrobe and guarantee you have a variety of correctly fitted shirts.
How are tailored shirts made?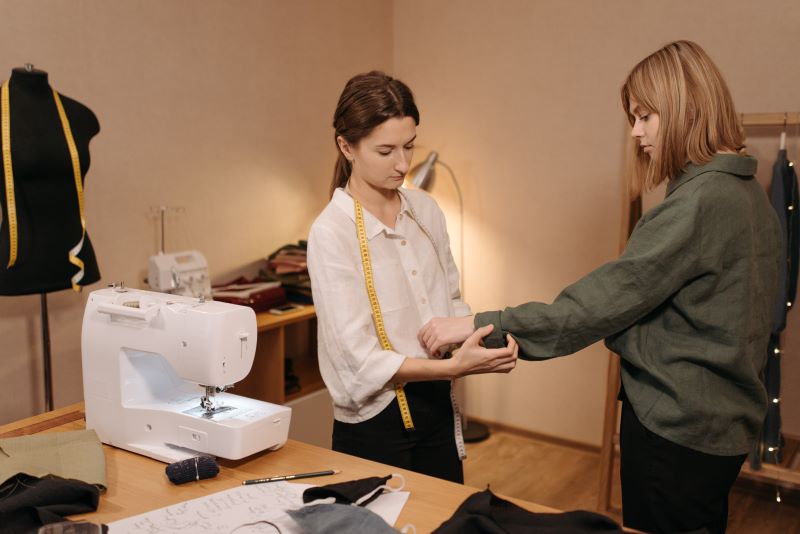 Tailored shirts are created with great care. It all starts with obtaining precise measurements of the person's body. The cloth is carefully selected, and the pattern is cut depending on the measurements. Skilled tailors use single-needle stitching, hand-sewn buttonholes, and reinforced collars and cuffs to produce the shirt. A precise fit may necessitate multiple fits.
The Final Verdict
Purchasing fitted shirts is an investment in yourself and your style. These clothing not only fit perfectly and are pretty comfortable, but they also represent your individuality through customization. The attention to precision and excellent craftsmanship that go into tailoring shirts ensures their lifespan and distinguishes them from mass-produced equivalents. Furthermore, the versatility of fitted shirts allows them to be worn for various occasions, from formal events to informal outings. Choosing fitted shirts elevates your wardrobe and helps make the fashion industry more sustainable and mindful. So, investing in customized shirts is undoubtedly worthwhile if you want to leave a lasting impression while benefiting from exquisite design and quality.