Karanja Oil is one of the lesser known ingredients mentioned in the Ayurvedic texts. The seeds of the Indian beech or pongam tree are used to extract this oil. Karanja oil contains nutrients such as flavonoids that protect your skin and hair from external factors. It can be used for hair and scalp care due to its several therapeutic properties.
How Does Karanja Oil Helps Hair Care?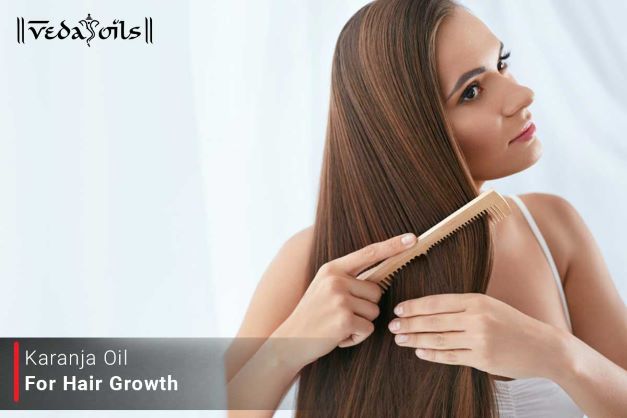 The anti-inflammatory properties of Karanja Oil make it effective against scalp irritation. It also possesses antibacterial and antifungal properties that are helpful against various types of hair and scalp infections. Apart from these properties, Karanja Oil also protects our hair and scalp from UV radiation and prevents hair from becoming dull. Therefore, it is a vital ingredient when it comes to hair care.
Benefits of Karanja Oil for Hair Health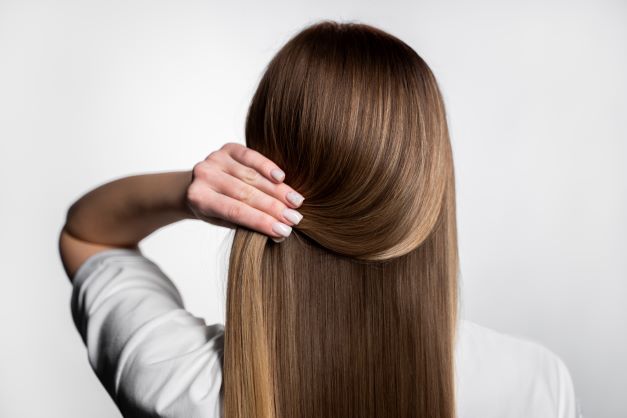 Now that we are aware of the various medicinal properties of Karanja Oil let's see how these properties translate to actual benefits. It will help you understand why to use it for various hair issues and problems.
Protects hair from infection
The fungicidal properties of karanja oil prove to be helpful against fungal infections. The infection caused due to bacteria can also be resolved due to its bactericidal properties. Therefore, you can incorporate it into your hair care routine to prevent hair infection.
Reduces dandruff causing bacteria
Some types of bacteria affect scalp health and result in dandruff formation. Karanja Oil eliminates these types of bacteria and improves blood flow to the scalp area. As a result, the scalp's skin gets rejuvenated, ultimately preventing it from becoming dry and scaly.
Nourishes hair
The presence of flavonoids and triglycerides in Karanja Oil keeps your hair nourished. They strengthen your hair roots and prevent issues like hair fall. Regularly using this oil in your hair care routine improves hair growth and prevents your hair from becoming grey.
Improves hair texture
Karanja Oil protects hair shafts from external factors like sunlight, dust, dirt, and pollution. It creates a protective shield that also helps your hair texture to improve. Issues like scalp dryness and irritation are resolved to enhance your hair health.
Gives natural shine
Karanja Oil is highly emollient. Restoring the moisture content in your hair strands makes it smooth, silky, and soft. Also, it gives your hair follicles a fuller and thicker appearance. All this results in a longer, silkier, and shinier mane.
How to use Karanja Oil for hair care?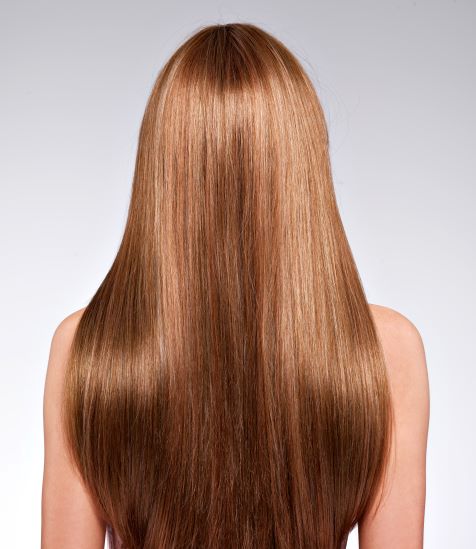 You can apply Karanja Oil directly on your scalp and hair. However, you may also blend it with some ingredients to enhance its hair care properties. To check how to use Karanja Oil for hair care purposes, let's see some interesting DIY recipes!
Recipe 1: Karanja Oil Recipe To Improve Hair Strength 
Karanja Oil is healthy for your scalp and hair. It also improves hair strength. We will use ingredients like honey and methi powder in this recipe to make it more powerful and effective.
Ingredients:
Procedure:
Follow these steps to make this DIY recipe:
Step 1: Mix all the ingredients in a glass bowl.
Step 2: Apply the mixture on your hair stands and scalp. Ensure that they reach the hair roots, as our ultimate goal is to strengthen them.
Step 3: Massage the mixture nicely on your scalp and roots. After 15 minutes, you can wash your hair with lukewarm water.
Recipe 2: Karanja Oil Hair Pack For Hair Shine
In this recipe, we will use curry leaves powder with Karanja Oil. While Karanja Oil gives a silky smooth conditioning effect to your hair, the curry leaves powder will preserve the dark hue of your hair and prevent hair from becoming grey.
Ingredients: 
Curry Powder – 1 tbsp
Karanja Oil – 2 tbsp
Vitamin E Oil – 2 tsp. (optional)
Procedure:
Follow these steps to make this wonderful DIY recipe:
Step 1: Mix Karanja Oil and curry powder ingredients in a glass or steel bowl.
Step 2: Blend them nicely to ensure no lumps in the mixture.
Step 3: Finally, add Vitamin E capsules to the mixture and mix it well again. Apply this DIY hair pack on your tresses. Ensure that all the hair strands are coated nicely with the mixture.
Step 4: Wash your hair with a natural shampoo after an hour. Repeat this process twice a week for the best results.
Recipe 3: Karanja Oil For Dandruff 
Karanja Oil restores scalp health and minimises issues like hair fall and dandruff. This DIY recipe will show us how to use Karanja Oil to remove and prevent dandruff effectively.
Ingredients: 
Neem Oil – 2 tbsp.
Karanja Oil – 2 tbsp.
Procedure:
Follow the below steps to make this DIY recipe:
Step 1: Take equal quantities of Neem Oil and Karanja Oil for this recipe. Mix both ingredients in a glass bowl.
Step 2: Apply the oil blend all over your scalp. Let it get absorbed in your hair roots completely.
Step 3: Wash your hair after 2 to 3 hours. You can also leave this oil overnight and wash your hair in the morning for the best results.
Conclusion 
These were some effective DIY recipes made with Karanja Oil. You can also try some unique recipes by using fresh and natural ingredients. However, avoid using oil and ingredients that contain chemicals. Get chemical-free natural ingredients at reasonable rates on the official website of VedaOils. Place your order today to get exciting deals and discounts on bulk purchases!
FAQ: Karanja Oil For Hair Care
Can we apply Karanja Oil overnight on hair?
Yes, Karanja Oil can be left in the hair and scalp overnight as it is completely safe and healthy for your hair and scalp.
Is Karanja Oil good for healing dandruff?
Karanja Oil heals dandruff because of its stimulating and rejuvenating properties. It also eliminates the bacteria that are responsible for dandruff formation.
Can I use Karanja Oil directly on my hair?
Yes, Karanja Oil can be applied directly on the hair, provided it is pure and freshly retrieved from the seeds of the Karanja tree.
Side Effects 
Karanja Oil is the best as it has no noticeable side effects. However, people allergic to natural oils must test them on their elbow or knees to ensure that it does not cause any issues afterward.