Football is the most popular sport in the world. Americans and Australians might call it "soccer" rather than football, but no matter what you call it, it's the most-played and most-watched sport on the planet. Americans have never quite embraced the game in the same way that Europeans have, but even that's starting to change. The home of football is England, but there's always been an important difference between the perception of the game in England and in America. In America, it's been seen as a women's sport in the past because the US women's team has always been far more successful than the US men's team. In England, the opposite has always been true – until now.
The "Euro 2022" women's football tournament was held this past summer. England's national team, the Lionesses, ended the tournament as victors with a 2-1 win over Germany in the final. By winning a major international tournament, the England women's team achieved something that the men's team had repeatedly tried and failed to do since last lifting the FIFA World Cup in 1966. Millions of people – far more than had ever watched a women's football match before – tuned in to watch the final on domestic TV in the UK. News of the victory wasn't just a back-page sports story the following day – it appeared on the front page of almost every major British newspaper. The event was hailed as a moment of change. After this win, women's football would never be the same again. Now that the home of football had embraced the sport, it would change women's football around the world.
The big question is whether all of that was hyperbole spoken in the heat of the moment and with the hype of a big win behind it or whether attitudes to the sport have genuinely changed.
Counting The Numbers
There are a few metrics we could look to if we wanted to assess whether women's football is rising in prominence in the UK. One of those metrics is the amount of television coverage the sport receives. Another would be to look at the amount of press coverage it gets. Without running the numbers, we can say with certainty that there's more time given to women's football on the BBC than there used to be, and there's also far more space devoted to it on the sports pages of the BBC website. However, that alone doesn't mean women's football is any more popular than it was before the summer. Indeed, there are those in the UK – usually men of a certain age – who complain that all the additional coverage and extra column inches are examples of the BBC becoming "woke" – an insult that's increasingly hurled at anything progressive by those who hate progress.
The fairest way to judge whether progress is being made, in our eyes at least, would be to look at attendance figures. If more people are buying tickets to watch women's football matches in England the season than were buying tickets to attend those same matches the previous season, it's impossible to deny that the sport's popularity is growing. Such figures are available, so we can look at them. By doing so, we can see that growth has indeed occurred – it just isn't growth on anything like the scale we might have come to expect in those heady days after England lifted the trophy.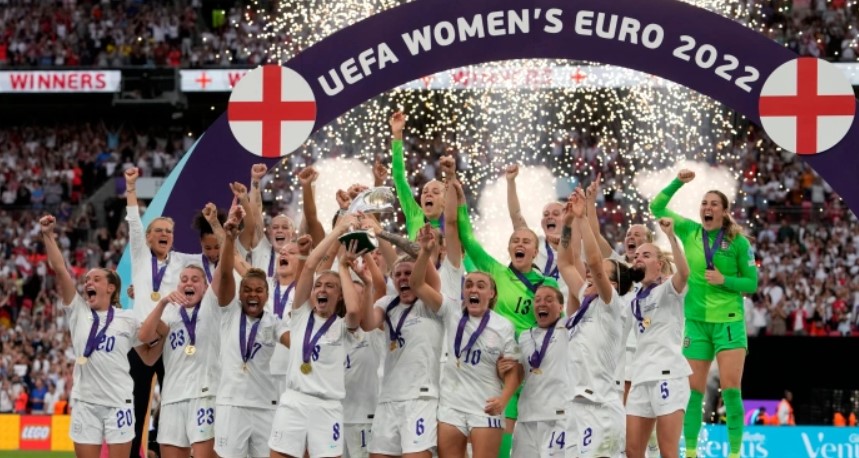 Despite what we've said above about attendance being the best metric, even attendance can be misleading. Average attendance figures take into account every team in the Women's Super League. That might not be helpful because we're seeing vastly different things happening at different teams. Attendances for women's football at West Ham United, for example, are actually down on last season, barely clearing one thousand spectators for some fixtures. For context, the lowest attendance recorded thus far this season was for the fixture between Everton and Leicester, which attracted only 724 people. A number so low would have been considered miserable last season, never mind this season.
On the other hand, there are high points. The most attended game of the 2022/2023 season thus far was the North London derby between Arsenal and Spurs on September 24th, which brought a packed house of 47,367. Arsenal Women do especially well at bringing paying customers through the gates, as they proved yet again when 40,064 people turned up to see them play Manchester United on November 19th. The following day, 38,350 people paid to see Chelsea vs Spurs. Fans in London appear to be embracing women's football far more than fans outside London, and big teams are attracting more supporters than small teams. That being said, these high figures at Arsenal and Chelsea are anomalies. If we look at average attendance on a team-by-team basis, Manchester United's average attendance of 5,062 for the season to date is the highest. The data is nothing if it's not inconsistent.
A Wider Sporting Revolution?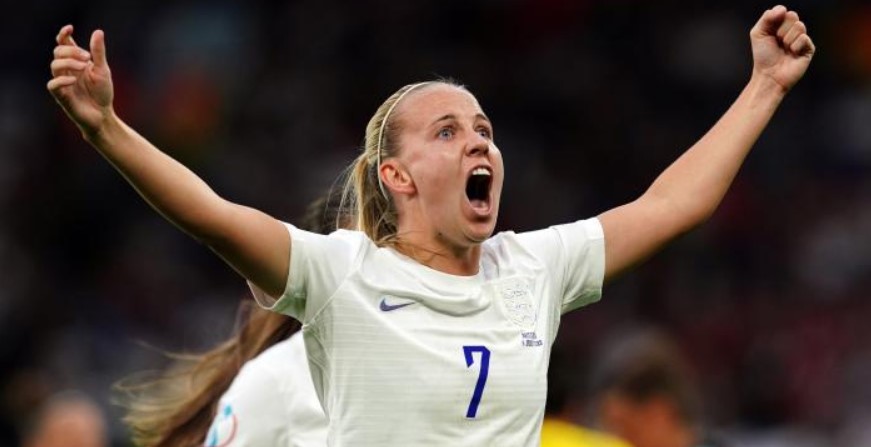 In virtually every form of sports and leisure, women are making inroads into what used to be male-dominated spaces. We've seen it in gaming, which is now a shared space. We're even seeing it in iGaming, which has been a real surprise. It was once accepted as a fact that poker and slots games were for men, and if women ever dabbled with iGaming at all, it would be to play bingo. That's no longer the case. Women do play bingo, but they also play other casino games. Casino operators have stopped making gender-specific casino sites and started to build casino and iGaming sites that are open to everybody. Slots and casino games don't treat players differently based on their gender, and if you want to know women can play poker, ask Victoria Coren-Mitchell.
With football, though, there's more work to do. Perhaps no sport has been male-dominated for so long as this one. England's victory at the Euros did not, as some people hoped it might, change everything overnight. There are encouraging signs, but there are still years of work to be done if we're ever to see parity.