The Only Guide You Need To Mithali Raj
Born 3 December 1982, in Rajasthan, India, Mithali Dorai Raj is an Indian cricketer and ex captain of the female national cricket team (both Test as well as ODI). She grew up in Hyderabad and discovered the basics of cricket with her brother.
Her Early Life
Raj began playing the game when she was just 10-years-old and started to take cricket coaching throughout her school days. She attended to Keyes High School for Girls in Hyderabad and for intermediate studies, she went to Kasturba Gandhi Junior College for Women located in Secunderabad.
During the first days of her career, Mithali Raj played for the Indian Railways in the domestic competition and later played with players such as Anjum Chopra, Purnima Rau and Anju Jain. Mithali made her ODI first appearance on 26 June 1999 against Ireland. She scored a record breaking 114 runs.
On 14 January 2002 Raj made her Test debut against the likes of teams such as England at Lucknow, India. Unfortunately it wasn't meant to be her dream debut as she was run out for a duck. Raj launched her T20 career on 5 August 2006 against England and scored 28 off 37 balls. India won the cricket match by eight wickets.
Her Rise To Glory
It was no doubt that Raj had phenomenal talent and was indeed the one of the most talented players in India. However, she took her game to the next level in order to become the world's finest female cricketer.
She broke Karen Rolton record for the top single score in Test cricket ever to be recorded. Raj smashed a wall of 209 runs and scored 214 against England in their final match at County Ground. Mithali captained India to the 2005 World Cup final however was defeated against Australia. In addition, she was also a big reason why India was successful in Test series against England. The Indian team finished the year on high note by winning the Asia Cup.
Mithali's talent and sheer skill for the game contributed to the Indian team greatly. She was honoured by Arjuna award in the year 2003. As the highest run-scorer in women's international cricket she has played all of the three cricket formats for India; Test, One Day as well as T20.
 Mithali Is The First Female To Complete 20 Years In The International Cricket Arena
When she was 19, Raj smashed the record of the world's greatest individual Test score of 209 as she scored 214 runs in August 2002. Mithali announced her decision to retire from T20Is in September 2019 in order to concentrate on ODI cricket. Two years after this, on 8 June 2022, Mithali announced her retirement from all types of International cricket.
Coaching Career
Mithali Raj was chosen as batting consultant for the Indian women's national cricket team where she took the role of a player and a coach. This double role was like betting and winning big with online roulette as it was super rewarding.
 Awards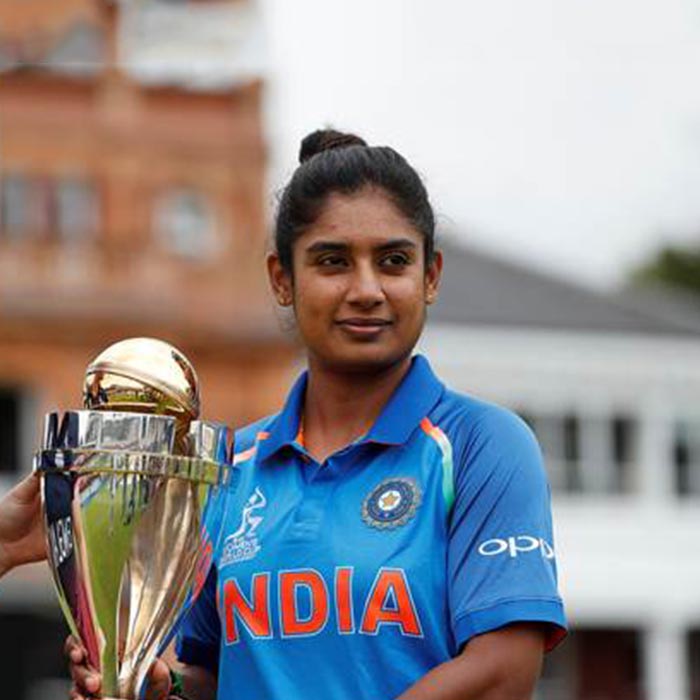 As we've mentioned briefly, Mithali Raj is the recipient of the Arjuna Award, Padma Shri, Youth Sports Icon of Excellence Award, Vogue Sportsperson of the Year, the Wisden Leading Woman Cricketer in the World Award and the BBC 100 Women Award.