Eating a pizza can cause stomach upset or even long-term damage if you're lactose intolerant or allergic to dairy. Over seven million Canadians suffer from lactose intolerance, a condition that causes gas, bloating, and abdominal cramps. Sadly, pizza giants like Pizza Hut, Little Caesars, and Domino's are. Angus Reid surveyed 1,500 Canadians, including 600 Ontarians, for pizza chain Toppers. The survey found almost a quarter of respondents suffer from food allergy or intolerance, including lactose intolerance. Among those responding, seven-in-10 Ontarians (69%) said being able to feed their family lactose-free is a concern.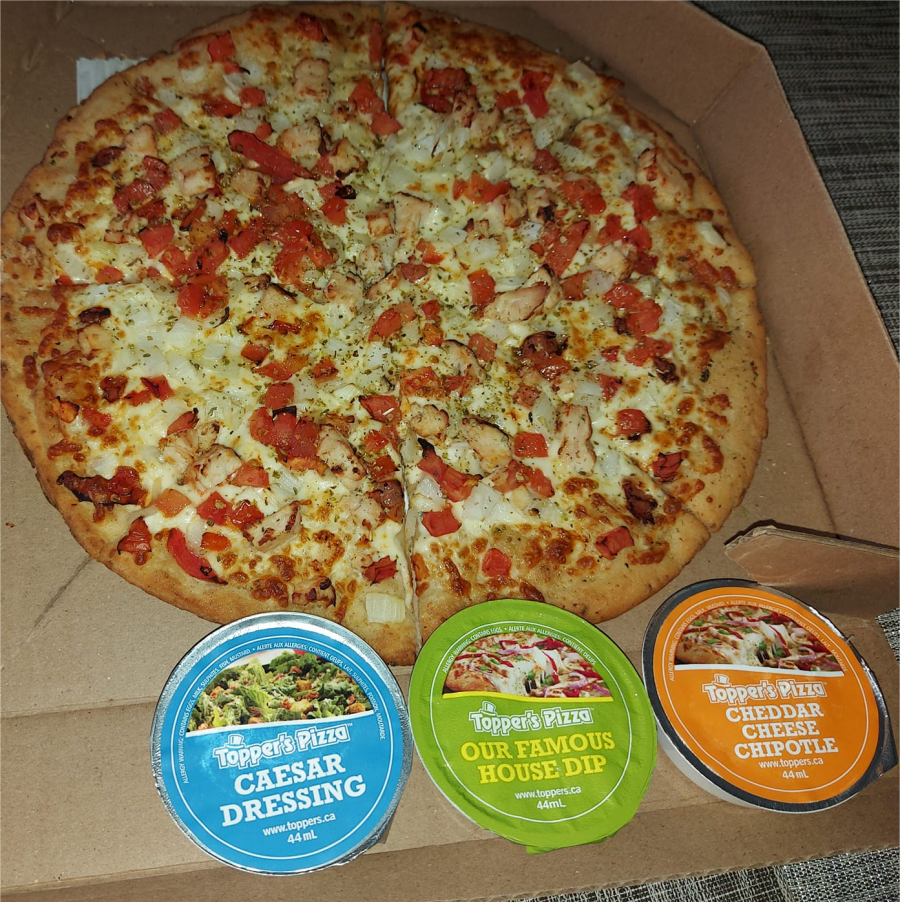 For those with a lactose intolerance I am beyond excited to announce the launch of Topper's lactose free pizza. Those who love pizza as much as I do now have the option of lactose-free mozzarella for the first time in Canada thanks to pizza chain Toppers. The mozzarella is basically the same type Topper's use on their regular pizzas, but it's lactose-free. This mozzarella, made by Lactalis, is made with 100% Canadian milk and has the same great taste, stretch, and golden browning of traditional mozzarella.
Last week for lunch my family and I tried the gluten-free crust pizza with lactose-free cheese.The cheese is unbelievable. You can't taste the difference at all.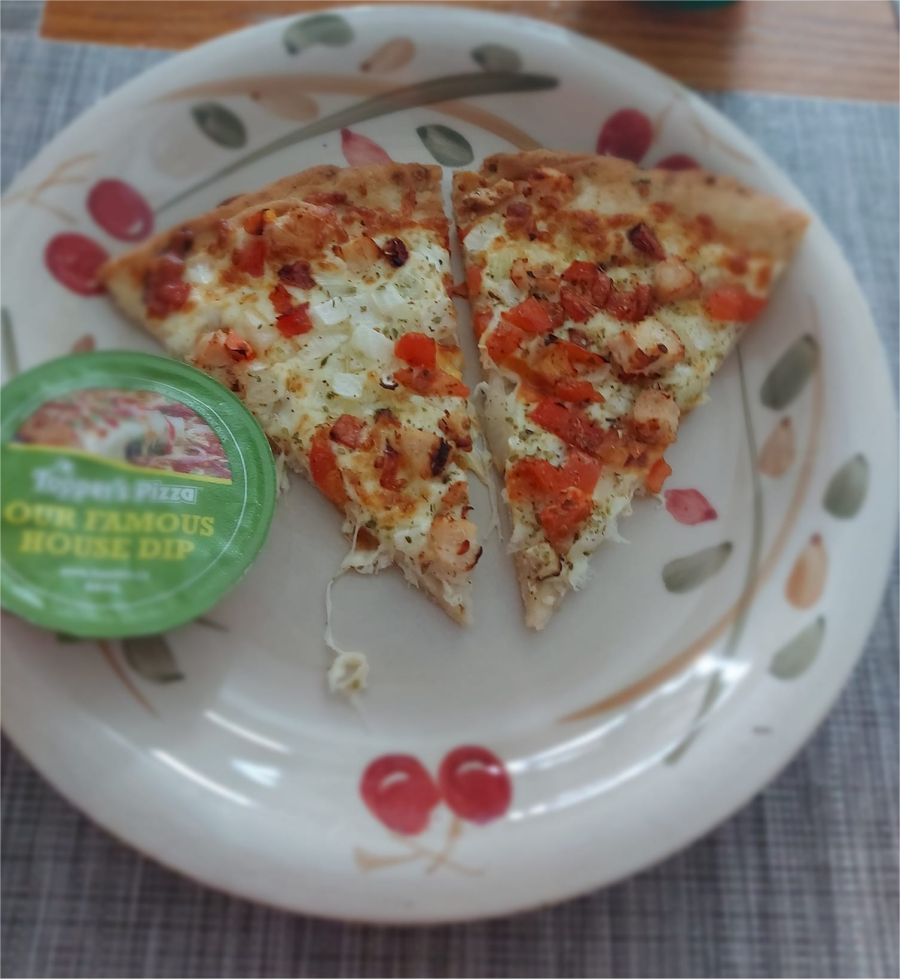 There is a wild craze right now for cauliflower crust pizza. You haven't heard about it, have you? Halle Berry and Oprah are among the celebrities who enjoy the healthier alternative to conventional dough.  As someone who is always looking to add a nutritious twist to her foods, I was excited to try the crust. In comparison to regular crust, I found the cauliflower crust to be thinner and lighter. The cauliflower flavor wasn't very strong, which was surprising. Kids won't even notice the difference in flavor. I did notice that the crust got a little crispy around the edges.Ordering it again is definitely on my list.
With so many toppings and specialty pizzas to choose from, Toppers Pizza is truly a one-stop shop. There are 37 Toppers locations in Ontario, including one in my city, Belleville.
Win FREE Pizza from Toppers
Bring the amazingly delicious taste of Topper's Pizza home to your table tonight! Haven't tried Topper's lactose-free mozzarella yet? Here's your chance to win one of six $25.00 Toppers gift cards.
This contest is open to all legal residents of Ontario at least 18 years of age within the communities Topper's Pizza operate. Strategic Partners and Staff, Corporate Staff, Franchise Partners, and In-Store Employees of Topper's Pizza and their respective affiliates, subsidiaries, advertising and promotion agencies, and their immediate family members and/or those living in the same household of each are not eligible to enter the giveaway.
Contest Entry: How to Enter:
Leave a comment on this post letting us know if you are a regular customer of Topper's. If you are what do you think of Topper's? Why do you want to win dinner on Topper's Pizza and Today's Woman? You must comment on this blog post to be entered.
Be sure to follow and like Today's Woman's Facebook page to stay up to date on other giveaways. For an added entry tag your friends, so they can participate and If you share your post on your personal page, please tag @todayswomanco.  Don't forget to follow Topper's Pizza on Facebook. and follow Topper's Pizza Belleville for new offers.

At the end of the giveaway period, six (6) submissions will be selected and will win a $25 gift card to Topper's Pizza. Today's Woman will make two (2) attempts to contact the potential winner of this prize via email within 5 days from the time the winner was selected. If unable to reach a potential winner via email  within this 5-day period, the winner will be disqualified, and an alternate winner will be selected.  The odds of winning the contest are dependent upon the total number of eligible entries received for the contest period.  If local to Belleville you will be required to pick up the gift card from Today's Woman. If you live within another province where Topper's Pizza operates then the gift card will be mailed to you.

Giveaway ends Sunday, July 31st 2022 at 1:00 pm EST.
Waiver: Upon acceptance of the prize, Winners agree to have their name published on Today's Woman website, Today's Woman Facebook and/or any other Today's Woman social media channels.
Win pizza for a year
Help spread the word about Lactose-Free Mozzarella from Topper's Pizza and win pizza for a year! https://topperscontest.ca/?ref=7d6f0
About Topper's Pizza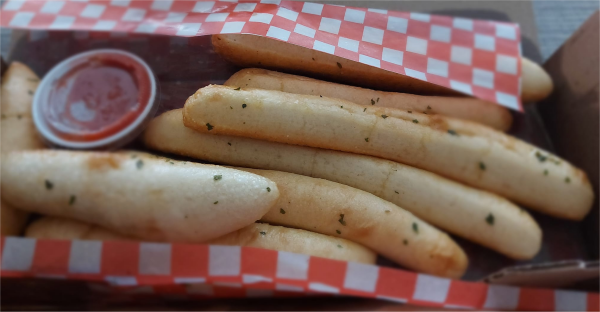 Topper's Franchising Company Inc. is an award-winning pizzeria company, launched in 1982 in Sudbury, Ontario. It now operates 37 locations throughout the province. For a list of Topper's locations, go to www.toppers.ca and select "Delivery" for a drop-down list of locations or select "Takeout" to view all locations.
https://belleville.toppers.ca/
Giveaway Winners
Congratulation to our Topper Giveaway winners:
Rebecca Twist
Mary Blake
Kimberley beaudrie Jamieson
Sarah G
Ken Debono
Stephanie Fernandes passed her winnings on, therefore our 6th winner is Rebecca Sagriff.