There are a ton of things to think about when planning your wedding. Closely working with your caterer is essential to perfect your planned dream wedding. This is one of the most memorable days of your life, and you would want every single detail to be perfect. One of these details is the wedding dinner reception, precisely its format.
The two most popular reception styles are the sit-down dinner and the buffet-style dinner. Also, there are some specific things to think about when planning your wedding: Do you want it to be casual or formal? Are any of the guests going to have special dietary needs?
A sit-down dinner is the most common reception, but it may not suit everyone's needs. The last thing you would want is an unhappy guest having an awful time.
Buffet style reception
A buffet-style meal for your wedding is sure to be appreciated by your guests, especially if some of them have specific dietary needs and preferences. This environment not only will consist of a wide variety of food available but will also create a more friendly and casual atmosphere as people will be encouraged to interact and engage with each other.
From a guest's perspective, a buffet is preferred because of the variety of food to pick from, and the amount of food you want is not limited. A traditional wedding buffet-style reception will consist of various side dishes, entrées, and desserts. You can go for more options, but that may bump up the cost.
However, this reception style for your wedding can get very costly with the staff, rental, and food costs. Not only that, but a buffet-style reception will require a spacious room or a semi-open area to accommodate your guests. If you're in Newcastle and need a big space for a wedding event, the McDonald Jones Stadium would be spacious enough for weddings in Newcastle.
Sit-down style reception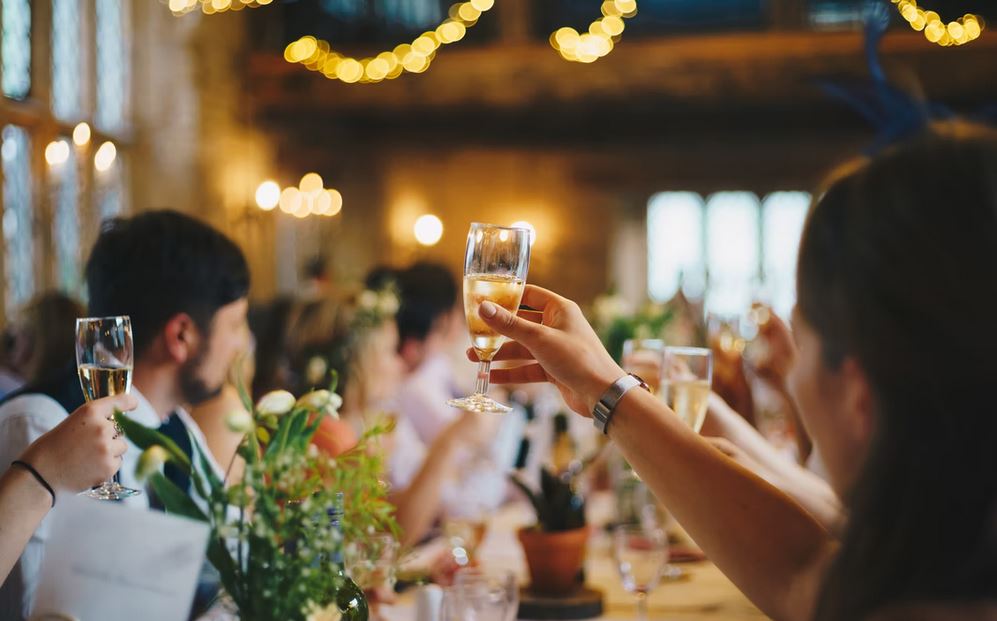 A sit-down dinner is as formal as it gets. All guests get served their food at intervals and usually have a few options on the menu to choose from. This type of reception is typically more appealing to the elderly. It is also where people often give short speeches and wedding toasts, as all the guests are typically seated at one long table.
Cost-wise, a sit-down dinner may prove to be cheaper than a buffet style just because less food will be prepared. However, in most cases, they are just as expensive because of the food quality and service costs. This reception style is more versatile and will not require a spacious area or room.
When it comes to the food itself, it is typically a small menu with an entrée or two and a few options for side dishes. The menu at hand will reflect on the two of you as a couple, whether it would be a luxurious piece of steak or a dish that tastes like home. Work with the catering staff precisely, and you will get the dream dinner that you will not forget.
Takeaway
It is essential to take your time when it comes to planning one of the most important days of your life. This is just one of the many things to check off that list. Perhaps the most important thing is to enjoy the process of planning the wedding up to the day of your wedding itself as it is also part of the overall journey of the two of you as a couple.