Meta: Did you catch Lori Gansel winning her first WSOP gold ring recently? If so, continue reading to find out more about the emerging professional poker player.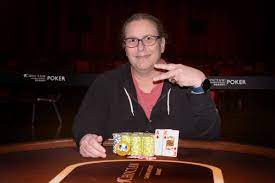 If you keep up to date with professional poker, you may have caught Lori Gansel beat over 284 entries to walk away with a $17,349 cash prize and her first WSOP gold bracelet at the Choctaw Casino and Resort in Durant, Oklahoma, at this year's WSOP. It marks her greatest triumph on the global professional poker scene to date and hints at a glittering career in the future if her winning streak is to continue long after this year's WSOP comes to an end. If you are interested in how her win came to be and where she has played in the past, continue reading to find out everything you need to know.
A career-best performance
It was on January 12 when Gansel ended a tense match against Grant Elmer to become the winner of the No-Limit Hold'em Bounty Ring event where Trung Tran and Justin Bassett finished in third and fourth respectively. It accumulated in a career-best performance at the table and cemented her place as a professional poker player worth keeping an eye on during upcoming versions of the tournament in years to come. It did, however, leave a growing number of professional poker fans wondering where she sharpened her skills and how she came to play so well on the day when it really mattered the most.
An impressive career
In 2019, Gansel recorded her first professional poker win by finishing in 7th place and winning $750 during the $250 No-Limit Hold'em Ladies event during the WSOP Circuit at the Choctaw Casino and Resort in Durant, Oklahoma. In the year that followed, she took a break from competing in professional poker matches only to return with a bang in 2021 when she finished in first place and walked away with $4,447 during a $200 No-Limit Hold'em Deepstack event at March Events at the Round Rock Texas Poker Club. It has yet to be seen how the professional poker player performs during online matches, such as those hosted on GGPoker, having no recorded wins during online legs of the WSOP as of yet but if her performance at the table is anything to go by, she may soon join the ranks of the select few professional poker players that tend to switch between both versions of the game from time to time.
A bright future ahead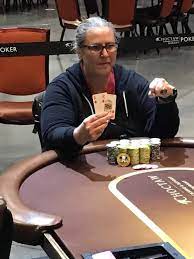 It can be difficult to predict how a professional poker player that has recently achieved a first-place win and a WSOP gold ring will perform in future matches but by assessing Gansel's past performances to date, it is clear that she has a bright future ahead of her during future installments of the WSOP as well as within the wider world of professional poker in general. It is also clear that a pattern appears to be emerging when you compare her first couple of appearances at the table to her most recent appearances at the table with her wins more consistent than ever before and her cash prizes only increasing as time goes on.
If you watched on in awe as Lori Gansel snatched first place against Grant Elmer during a recent No-Limit Hold'em Bounty Ring event on January 12, you may have been left desperate to find out more about the up-and-coming poker pro. It led a growing number of professional poker fans to wonder which events she had participated in during the lead up to the highly anticipated match and, perhaps most importantly, how she sharpened her skills to become one of the best female poker players to grace the table at the 2021 WSOP tournament.