It's important to establish trust with your customers if you want to build a successful business. You want to make sure that your customers know that you are genuine, not just out for money.  Creating a sense of trust in your business with your customer base will help keep them coming back again and again.
Why Is Trust Important For Companies And Individuals?
 Trust plays a vital role in the success of your business, and it is one of the most vital components to ensure you are able to produce positive results
 Trust is also an essential part of any successful relationship, especially if you are an individual. Trust can help achieve a level of closeness and intimacy with those around you.
 Here are a few ways your business can improve this bond.
Keep Yourself Current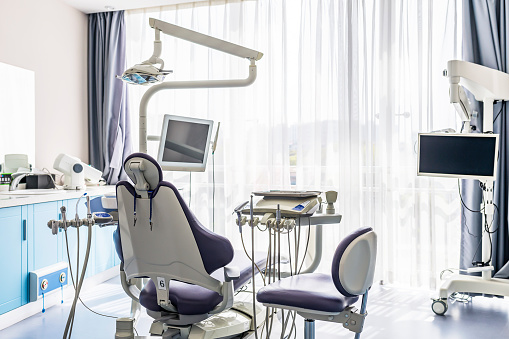 Keeping yourself and your equipment up to date can make it easier to develop and establish trust with your customers. You will also be able to help them out more effectively.
 For example, if you're a local dentist, you'll want to invest in keeping your dental chair up to date as well as the equipment you use, such as imaging.
 You may have been in a situation where you have done business with someone who had outdated technology. If they are not able to achieve the results that they promise you, this can damage their reputation and hurt your trust in that business or person.
Share Testimonials as Proof of Your Quality Service

 Sharing earlier testimonials of how other people have enjoyed the services you provide, whether it's your plumbing service, auto repair, or dental care, can help prove to the clients that you can deliver quality service.
 Testimonials help to build trust as it demonstrates that you are reliable and that you offer quality services. It's also a good way to show you care about doing business with your customers, as well as your own reputation.
 If you have a service where there is a lot of competition, the best way to stand out is by providing great reviews from previous customers. If there is not much competition in your area, this can be challenging when trying to showcase quality customer service.
Make Sure You Know Who Your Customers Are
 You don't want to give confidential information about your customers when you're in an interview with them.
 The key is to ask questions that will help you learn more about their life, but also remember that your job is to be genuine and honest with your customers.
Invite Influencers to Review Your Business
 Influencers are people who are considered to have a significant and positive impact on the public. They include a wide variety of people, including bloggers, writers, and social media experts.
 Articles written by influencers are very likely to generate more leads for your business.
 This means that you'll need to be able to provide great content and features to help you stand out from the competition. However, this can be difficult if you don't have a lot of pre-existing connections in your industry.