Dubai is known for its landmarks, iconic locations, and adrenaline activities. Not only this, but you can also experience an incredible mix of culture, technology, and so many other sights that steal your sight every time you visit Dubai. Apart from all of this, you can have a wonderful stay at so many great hotels which are equipped with modern amenities, prime locations, and affordable rates of course. If you are still wondering about the places that can be visited while you are there, below is a list of 9 iconic Dubai locations that are a must-visit for all.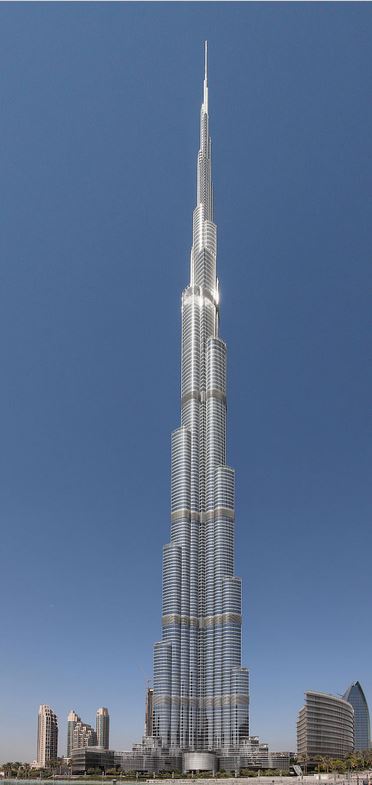 Who does not visit Burj Khalifa on visiting Dubai? It is one of the most iconic places there. The 124 floors attract more tourists to this place than any other place and your trip to Dubai cannot be completed if you don't visit Burj Khalifa. Both the sides of Burj Khalifa are worth watching; one is turquoise blue ocean and the other in the desert. Also, you can see the whole city from up there. So, in short, while you are there, visit this beautiful piece of architecture no matter what.
Beaches give peace and calm to everyone, and when we are on a trip that is all we need. Jumeirah Beach is amongst the most popular places in Dubai which need to have your attention. If you are a sunset lover, you have got to visit here sooner or later. There are so many hotels lined up throughout the road leading to the beach, world-class facilities, and amazing sunsets. It is all worth watching. If you are looking for a picture-perfect destination, it is the one for you.
Mall of the Emirates is equipped with everything under one roof and this is why it is one of the most famous places in Dubai. Starting from cuisine from every part of the world to the several branded shops, the place has got everything. Beyond that, it also has the exclusive Dubai ski which consists of a fantastic ski and a penguin enclosure. Considering all the above points, the mall of emirates should be on your list while vising Dubai. Agoda is one stop destination to book flights and hotels, use the promo codes at checkout to avail the huge discount on voyage & accommodations.
Wild Wadi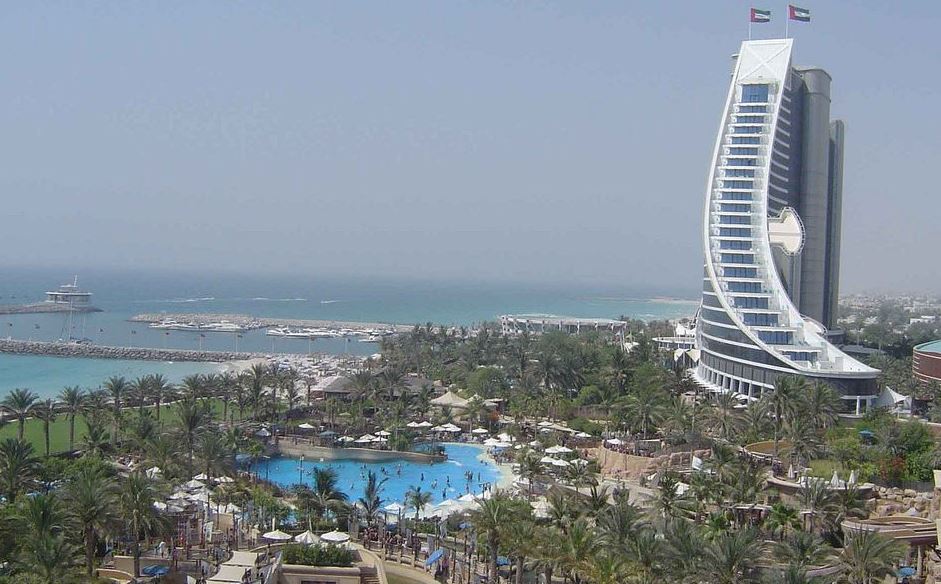 If you are fond of amusement parks and water rides, then the Wild Wadi is the perfect place for you. It is an amusement park located in front of the Burj Khalifa which is packed with so many rides. If you are travelling with your family, your kids will love this place. Apart from that, being located in front of Burj Khalifa, you get to see it from the front. Overall, for your next visit, this is a perfect place to go.
If you are travelling with the love of your life, you will be glad to know that Dubai Creek tops the list of places to visit in Dubai for couples. The creek is natural seawater, and it cuts through the centre of the city. If you plan to visit here, you will have to take a boat or abra to view the port on the other side. The picturesque view of the town, tinted with ancient history, makes it one of the most iconic places in Dubai.
If you lie in the category of shopaholics, then, Deira Souks is just for you. It is your paradise for unlimited shopping and therefore, this place is one of the most popular tourist places in Dubai. Here you can get an idea of Dubai's business culture. There is a market for all types of souks and spices. So, shop till you get tired of the wide array that the city has to offer.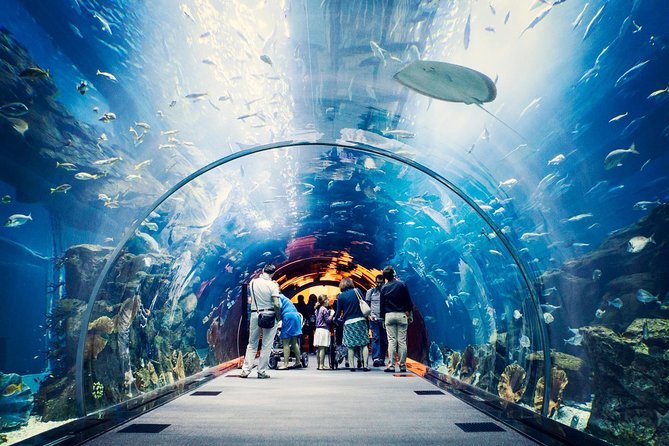 The Dubai Aquarium is one of those places that will mesmerize you. If you have ever been to an underwater zoo, then you will know that this place is going to take your breath away. It is amongst the most popular tourist places in Dubai. You can also experience glass-bottom boat tours, cage snorkeling, and shark diving. If you want to have fun, add this place to your list.
Don't get confused with the name; the Global Village is a well-known destination that provides a wonderful shopping experience. It features artists from all around the world and this is why this place is known for being the best place for entertainment in Dubai. It also has amazing food joints, that serve delicious cuisine, making it one of the most popular Dubai attractions.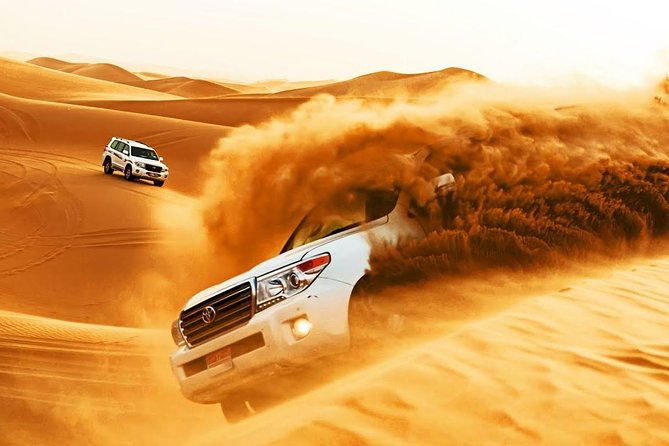 While you are in Dubai, it won't be fair if you don't visit a desert there. Although, there are several other places that you would choose instead of this one. But the Desert Safari is one of the best ones you could experience around. This is one of those versatile activities that can be visited with family, friends, and solo as well. So, if you are planning to skip this one, consider exploring the deserts as well.
Even if you are the most placid traveller, you are going to have so much fun in Dubai. The place has its charm and never disappoints any traveller. Numerous other places are there that you can visit in Dubai according to your interests. So, plan a trip to Dubai right away and make sure to visit the places listed above with your loved ones.