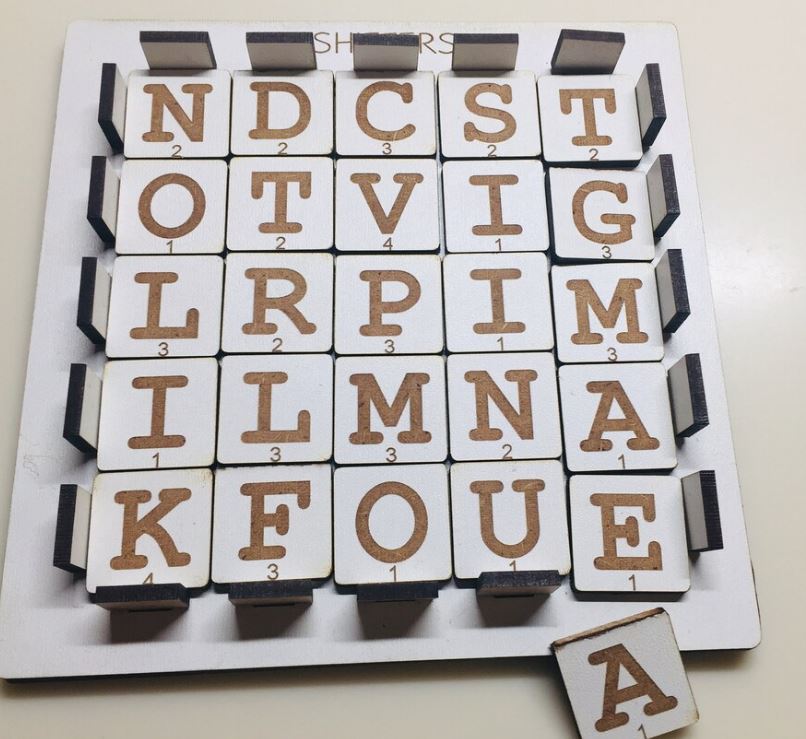 In this dynamic word search game, shift rows and columns of letters to find and score words.This laser cut wooden game comes with 50 A to Z letter tiles, a game board and 20 gates.
Shifters is rather hard to catch on at first, but once you get to use to it the game is lots of fun. My wife plays it often to challenge herself. With a great number of children enrolled in remote learning, this is the perfect game for students to practice their spelling skills in a fun way. It is also a fun word game for occupational therapy with both children and adults. Our eight year old daughter gets a lot of use from the game.
Goal:
The goal is to shift letters to make and find words in any direction. The game can be played with up to four players or you can play it in solitaire mode and try to beat your highest score shifting 25 letters.
Setup:
Randomly place 25 letter tiles onto the board. Place the remaining letters face-down cards in a draw pile. Insert the 20 gates into the board. Designate a scorekeeper. Agree upon an end-of-game target score, for example 100 points. Decide upon a minimum word length of either three or four letters.
Game Play:
On each turn, a player will:
• Pick up a tile from the draw pile
• Determine a starting location on the edge of the board
• Open a gate at the opposite end of that row or column
• Shift the letters one space in the direction of the open gate
• Discard the shifted tile
• Insert the new tile in the open space
• Locate the words that intersect with that row or column
• Score the words found.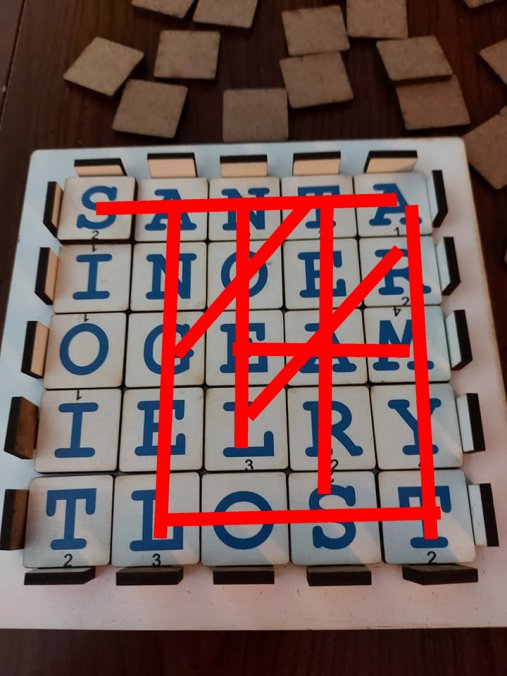 Find and score only the longest words that interact with the shifted column.  My new letter was S in the example above.
Angel (11)
Santa (8)
Noel (7)
Army(11)
Lost (8)
tears (8)
got' (6)
Mae  (6)
Lar (6)
This holiday season why not give the gift of a family word game like Shifters from Brainy Games.
Brainy Games (Mark Kolb) is a local game designer from Aurora. He laser cuts family games, educational games, brainteasers and puzzles for all ages. His flagship product is SideLinks, a hilarious word association game that has been published for worldwide distribution.
Website: https://brainy.games/