From IMC Toys the company behind Cry Babies comes VIP Pets Glitter Twists- a line of stylish pets with super long hair. The pets are aimed at children aged five-plus and my eight year old daughter is absolutely head over heals for them.
Each VIP Pet comes in a mouse bottle and includes everything your child needs to create a luxurious spa day at their very own pet salon. There are 12 different styles of VIP Pets to collect and each one comes with nine different surprises including a chair and suction pad to help with styling the hair. After you remove the outer wrapper on the bottle, you will see your pet inside.
First remove the bottom of the bottle to find the blind bag full of accessories.  Remove the top of the led and pour water into the top of the bottle. The water washes away the "towel" holding up your pets hair. Now your pet will be wearing a clear shower cap. Take off the bottle and put some water on a cloth to wash your pet's face and reveal a design around its eye. You can remove the shower cap to let down her long hair. The shower cap does leave behind a sticky residue. You may want to rinse the pet under the faucet after the towel dissolves to remove the left behind residue.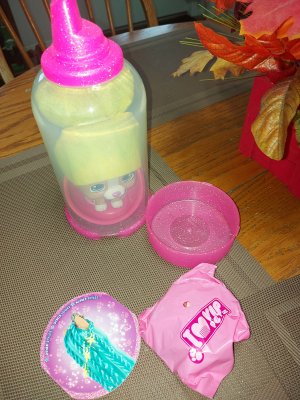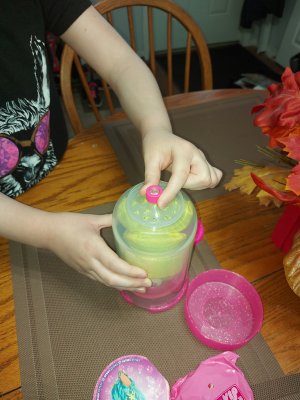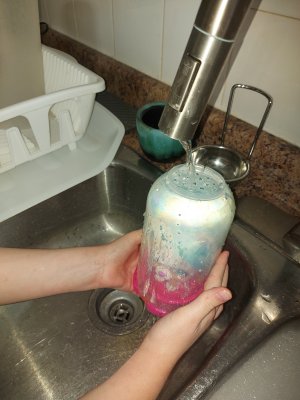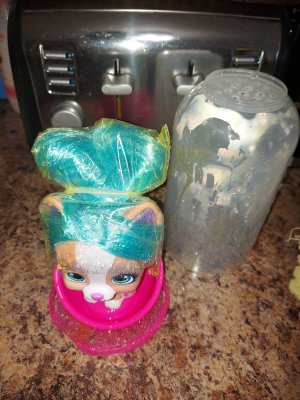 The pet is attached to the base with a single zip tie that also wraps around the neck. Parents will need to remove the zip tie.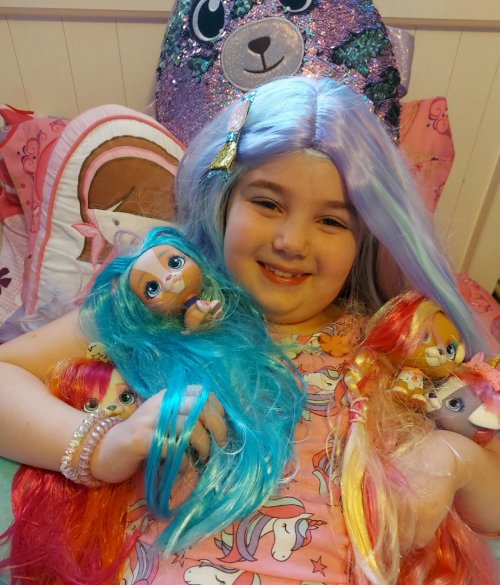 Included with each pet is instructions on how to complete their character's signature style, as well as some other ideas for hair inspiration. There are lots of ways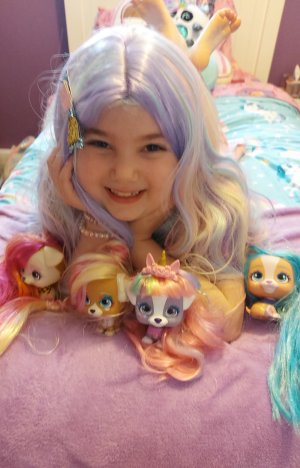 to style your pet's hair.
The pets sit nicely in their spa chairs and can stick to the counter for added support with the included suction cup. I highly suggest you do this because of the length of their hair. It makes it easy to brush and style their hair this way.
The pets come with headbands which sticks into a hole on their head with a peg. It stays on well and is super cute.
The pets each have cute names like Lady Gigi ( Lady Gaga's pet perhaps) and Gwen (Safari maybe).  My daughter owns: Gwen, Juliet, Lady Gigi and Stella.  Each pet comes with glitter. Apparently you're supposed to put the glitter in the VIP pets hair, but there's no way to get them to stay. You can always add the glitter to your child's hair with a clear hair gel such as slick kids hair gel.
VIP Pets Club Pet Cartoons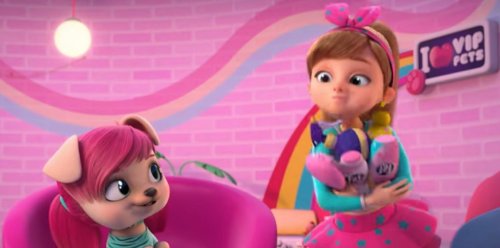 The fun doesn't have to stop with VIP pets play. My daughter has been watching the 21 five-minute episodes on IMC's official YouTube channel, Kitoons. She is able to follow the pet-dolls' adventures alongside a some digital tutorials for her own pets' hair.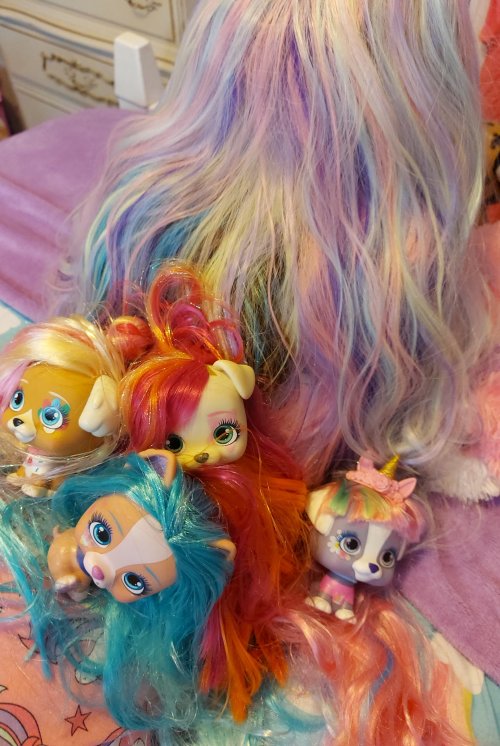 There is also a VIP Pets Fabio and Fabia Salon available to extend the play. The salon is on my daughter's wish list.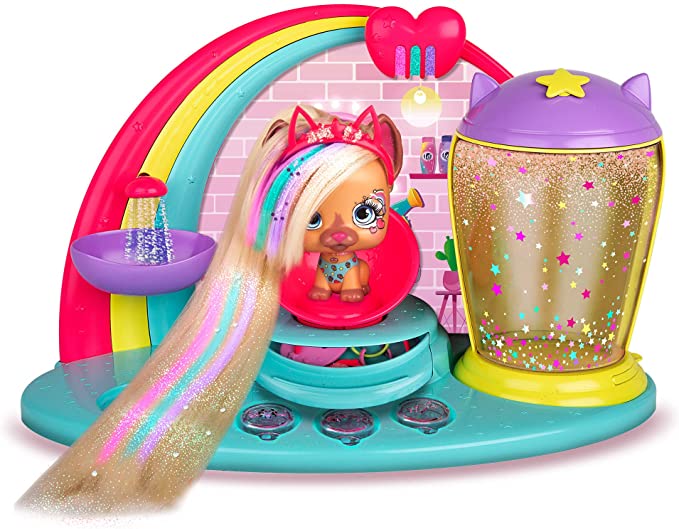 OUR THOUGHTS
Miss P loves opening and revealing the hair colours of her VIP Pets. She has spent hours, styling their hair and changing up the accessories and hasn't put them down much since they arrived in the house. For kids who love bling and unboxing toys  VIP Pets are definitely  a fun addition to the surprise unboxing fad.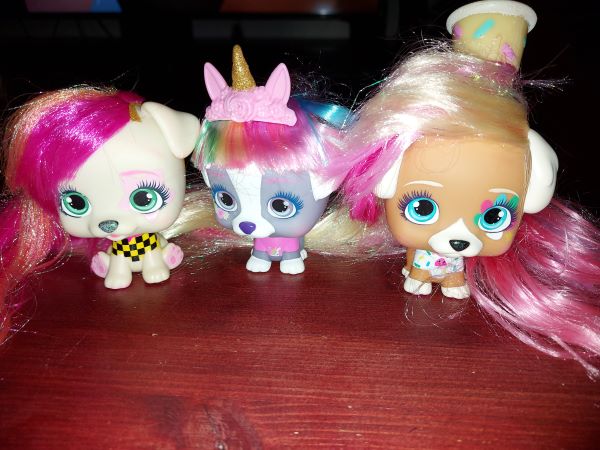 Price-wise for the size of the end toy it's not too bad. My daughter chose to use some of her saved allowance to purchase two more pets. The series on YouTube gives you more of an insight into the pups and their personalities. VIP Pets in Canada are available at Toys R Us, Indigo Books.