It is beginning to look a lot like soccer season. You thought I was going to say Christmas, didn't you? You may very well believe it is soccer season come Christmas morning when your child opens their Galaxy Stars Pro Soccer Target Trainer.
Over the years, thanks to players like David Beckham, Lionel Messi, and Cristiano Ronaldo to name a few, English football, called soccer here in Canada and the US has grown in popularity.
Today, children are participating more in soccer than ever before. So why not get them the Galaxy Stars Pro Soccer Target Trainer and let them home their soccer skills. Endorsed by Maya Ladhani, rising start for Team Canada, the Galaxy Stars Pro Soccer Target Trainer is the ultimate gift.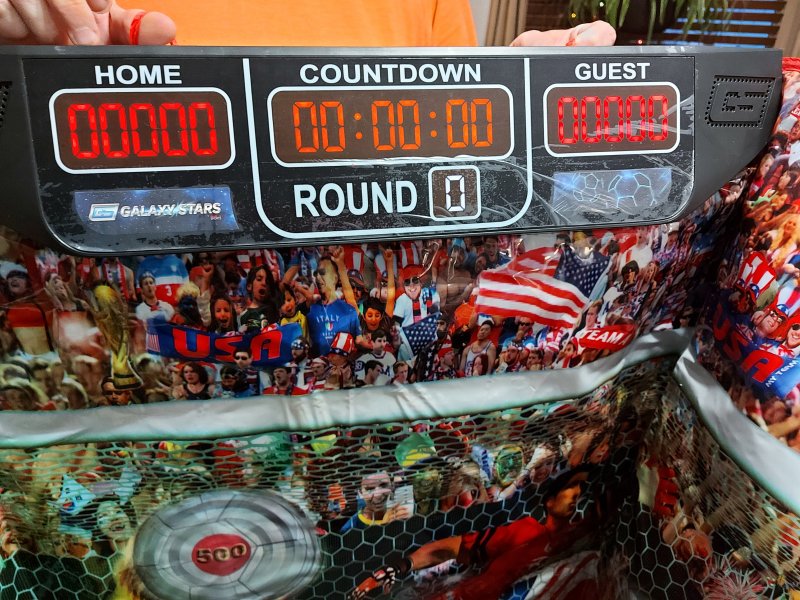 The game pad is fully interactive, with sounds of fans cheering, referees blowing whistles or calling out calls, and of course applauding them when they hit the proper score-pads on the Soccer target mat. But that's not all, it also keeps track of the score. One or two players can play at a time, making it perfect for siblings. Each player is given a five-second count-down before they begin.
This is a great way to keep track of a head-to-head competition with a friend, and it takes out the fighting to who has won, as the Galaxy Stars Pro Soccer keeps track of the competition. Like most parents, we get to listen to our kids complain about the weather, especially in the winter months when there's nothing to do.
You can use the Galaxy Stars Pro Soccer Target indoors or out. All you need is a blank wall (preferably a basement wall) to lessen the sound of the ball against the wall. But nonetheless, playing the Galaxy Stars Pro Soccer Target Trainer indoors is doable, as they even include double-sided tape and plastic wall hooks that won't hurt your walls. It's 5ft x 4ft, so it doesn't take up too much space, either.
The soccer pad is sensitive enough, you can even let them use a Nerf or foam ball for indoor play of the Galaxy Stars Pro Soccer Target Trainer.
The pad looks to be pretty durable, and yet it's lightweight enough to be moved easily. Plus, storing it is a breeze; simply roll or fold it up and slide it back in the box, and you're done.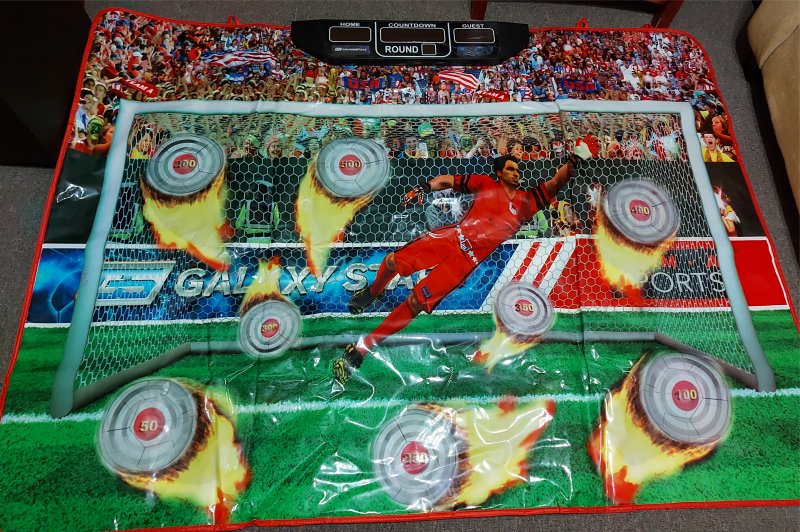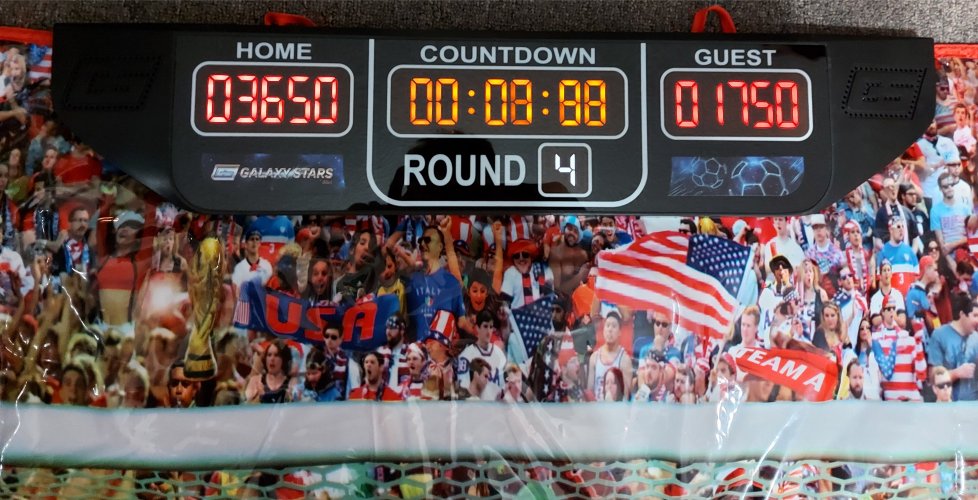 The benefits for any soccer player are obvious as it helps them practice their skills, training, and endurance with targeting practice and working on their accuracy.
In addition, the lights and sounds make you feel like you have dropped into the middle of a live soccer match and are playing against your rival team.
The scoreboard takes four AA batteries (not included) and has optional settings to make the game interesting.
What if my child doesn't like soccer?
If you have a sports star in your home that doesn't play soccer then why not check out the Galaxy Stars Hockey Trainer, or the Galaxy Stars Baseball Pitcher Trainer mat as you can see their line of products here https://galaxystarspro.com/pages/shop
Plus, you can follow Galaxy Stars on Instagram
https://instagram.com/galaxystarspro
Watch the Galaxy Stars Interactive Product Video
Plus, you can follow Galaxy Stars on Instagram