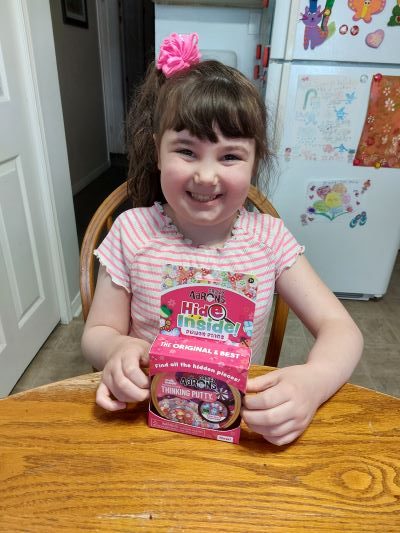 The first day of Summer is a week away. If you are like most parents who are looking for ways to cut down screen time then allow me to introduce you to Crazy Aaron's Thinking Putty Hide Inside.
The Hide Inside! collection is available in three styles: Mixed Emotions, Jumbled Jungle, and Flower Finds. In each each 90 gram can of putty there are six tiny brightly colored pieces hiding inside. Kids will have fun searching for each one.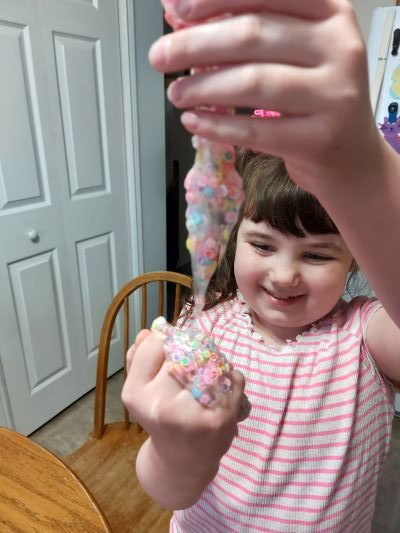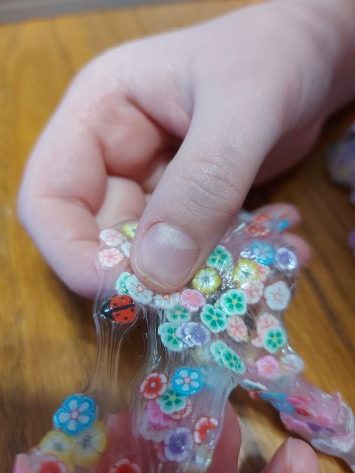 Apart from the hide inside fun, Crazy Aaron's Thinking Putty also encourages creativity, lowers anxiety in children and stimulates sensory awareness. Crazy Aaron's Thinking Putty Hide Inside can also be rolled into a ball for play and also makes for a great stress ball. Crazy Aaron's Thinking Putty Hide Inside is also a great remote leaning tool allowing children to unwind after a day of starting at a computer screen.
It's no secret here that my daughter loves anything to due with slime, and putty or anything that is squishable and squeezable. She went head over heals for "Crazy Aaron's Thinking Putty Hide Inside" and gave it two thumbs up. It goes without saying, but Crazy Aaron's has some incredibly unique putties and Crazy Aaron's Thinking Putty Hide Inside is just one of their creative products.
And as a parent I love all of Crazy Aaron's putty is non toxic. Want to hear something even cooler? I recently learned that Crazy Aaron's Thinking Putty are made in the USA by individuals with intellectual and physical disabilities. Today, over 500 people work as a team to assemble Thinking Putty while developing vocational skills and economic self-sufficiency.
About Crazy Aaron's
Crazy Aaron's makes and manufactures Thinking Putty and other creative, quality products to delight customers of all ages across the globe. Thinking Putty is proudly made in the USA with the help of exceptional individuals challenged with intellectual, physical, and other disabilities. Visit www.puttyworld.com to learn more.