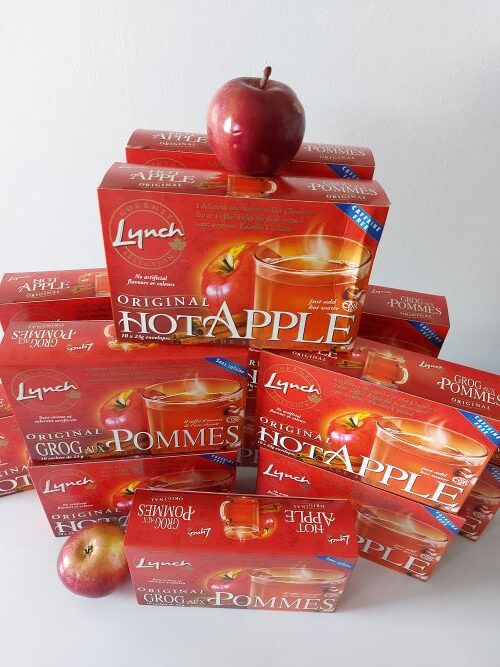 Lynch Hot Apple Drink is a delicious beverage to serve during the fall and winter season. This hot apple drink offers a sweet, crisp taste that pairs perfectly with cool air and autumn leaves. And nothing beats a mug of hot cider on a cold winter day.
Made in Canada, this favorite of the DesRochers household contains natural spray dried apple juice with a hint of spice. If you love apple cider then you will absolutely love Lynch Hot Apple Drink.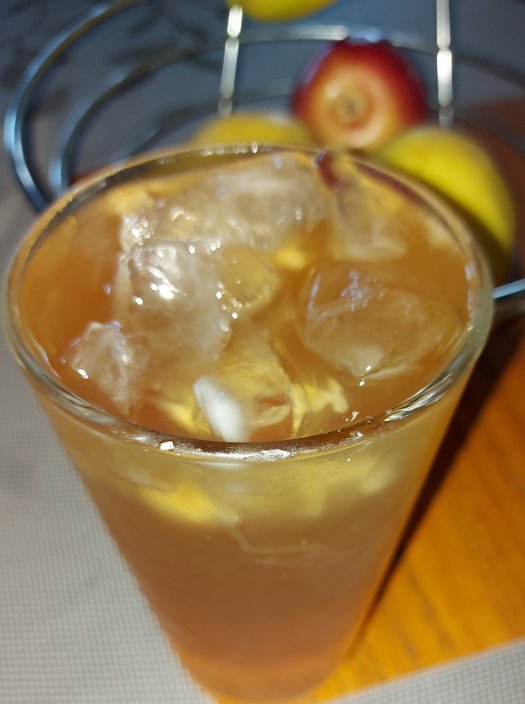 It can be served hot or cold. Mix a shot of Chic Choc Rum with Lynch Hot Apple Drink to make a classic cocktail that is sure to warm you up and make the cold weather a little more enjoyable.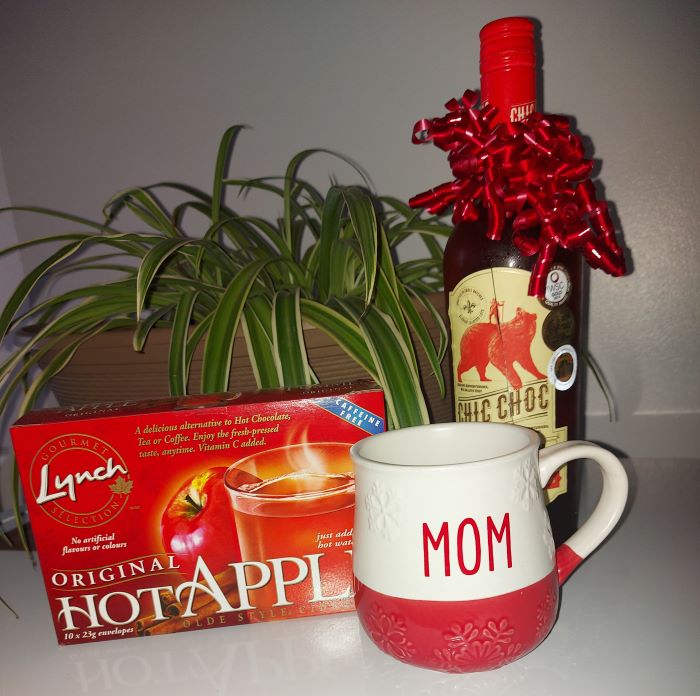 Although there are no cures for the common cold,  add bourbon, and honey cinnamon to your hot apple drink for the perfect hot toddy.
For the kids make a hot cup of Lynch Hot Apple Drink with cinnamon honey. Top with whipped cream and Smucker's caramel topping. I tell you that it is even better then the regular Starbuck's Caramel Apple Spice drink you order.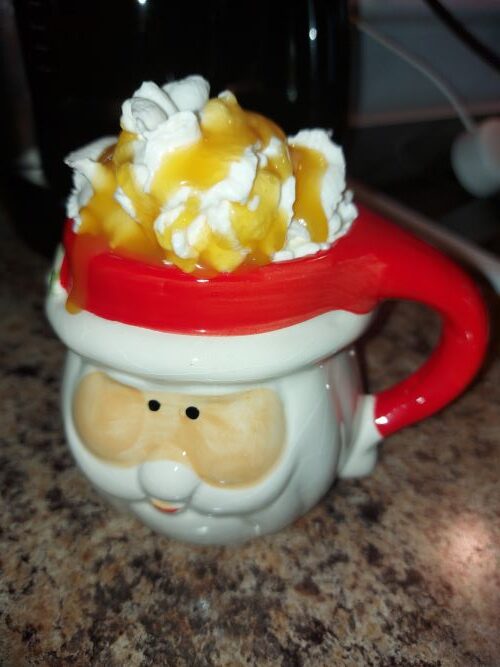 I love a good refreshing sweetened iced tea, and this apple cider iced tea is a fall favorite. Your Sunday family dinner will taste much better when served with this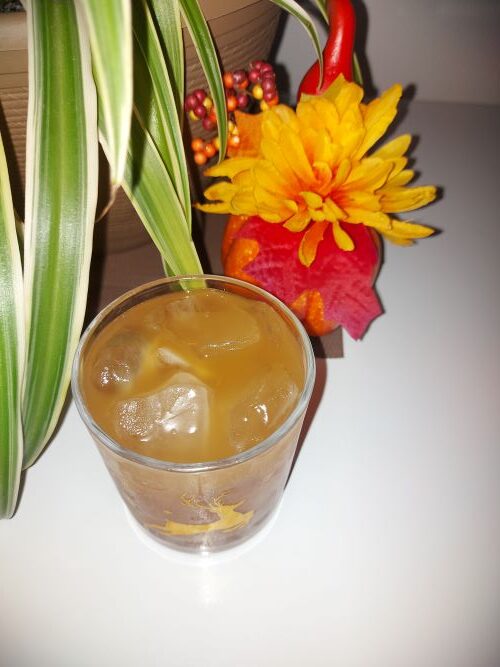 tea. For this super easy drink, boil 4 cups of water and add 4 tea bags. After 5 minutes, remove the tea bags and 4 packages of Lynch Hot Apple Drink. . Refrigerate until cold. Add ice and sliced apple to serve.
You should know that Lynch Hot Apple Drink has a high sugar content. There are 20 g of sugar in each package of Lynch Hot Apple Drink. Heart & Stroke recommends you consume no more than 10% total calories per day from added sugars. For an average 2000 calorie a day diet, 10% is about 12 teaspoons. Twenty grams is about 4 3/4 tsp so you should keep this in mind when enjoying Lynch Hot Apple Drink, especially if you are a diabetic, have heart disease or following any kind of low calorie diet.
This upcoming holiday season warm your hands around a mug of Lynch Hot Apple Drink or try one of our fun drinks made with Lynch Hot Apple Drink mix. One box of Lynch Original Hot Apple Cider Drink Mix contains 10 (23 g) pouches/envelopes.
Lynch Hot Apple Drink is also available in apple cranberry flavor.
Need the perfect Christmas gift? Gourmet gift baskets make the perfect choice for friends, family and colleagues! Add a personal touch to your Christmas gifts this year with a DIY Christmas gift basket featuring only Canadian products. Be sure to include a box of "Lynch Hot Apple Drink" or Lynch Mincemeat in your gift basket.
About W.T. Lynch Foods Lt
"A 100% Canadian family-owned food manufacturer, W.T. Lynch Foods Ltd., supplies a full range of high-quality food products for food service, retail, healthcare and industrial use. With diverse manufacturing capabilities, they manufacture jams & jellies, sauces & dressings, soup & gravy bases, cold and hot beverage mixes, syrups, and dessert toppings. Their offerings are available in portion size for take-out, consumer-friendly sizes and bulk for restaurant, healthcare, and industrial use. Lynch Foods provides customized food solutions and prides itself on superior product quality, industry-leading order fill rates, quality control standards, and innovative research & development."
Lynch – Hot Apple Original Cider Mix Giveaway
Canadian family-owned food manufacturer, W.T. Lynch Foods Ltd has partnered with Today's Woman for a giveaway. One lucky Canadian will win  12 Original Hot Apple Cider Drink Mixs containing 10 (23 g) pouches/envelopes. The giveaway will run from Tuesday, October 12th 2021 to November, 12 2021.
Giveaway is open to Canadian residents. No purchase required to enter.  You must complete the mandatory entry. One person per household may enter. Winner is drawn at Random using a Giveaway tool. Winner will be notified in the giveaway post and via the email provided with the winner's entry. Winner must reply within 48 hours.  If a response is not received within 48 hours from when the original email was sent, the winner will be disqualified and another winner will be drawn. Today's Woman is not responsible for shipment of any prize offered in a giveaway. Shipment of prizes is the responsibility of the Sponsor. Today's Woman will not be held responsible in the unlikely event that a winner does not receive their prize from a Sponsor.  Today's Woman will do everything possible to try to assist a winner in receiving their prize. Odds of winning the giveaway is  dependent upon the number of entries received.